To view a product's details, 
1. Click on 'Products' from the navigation bar. Upon arriving at the 'Products' page, you are presented with a list of products you've created.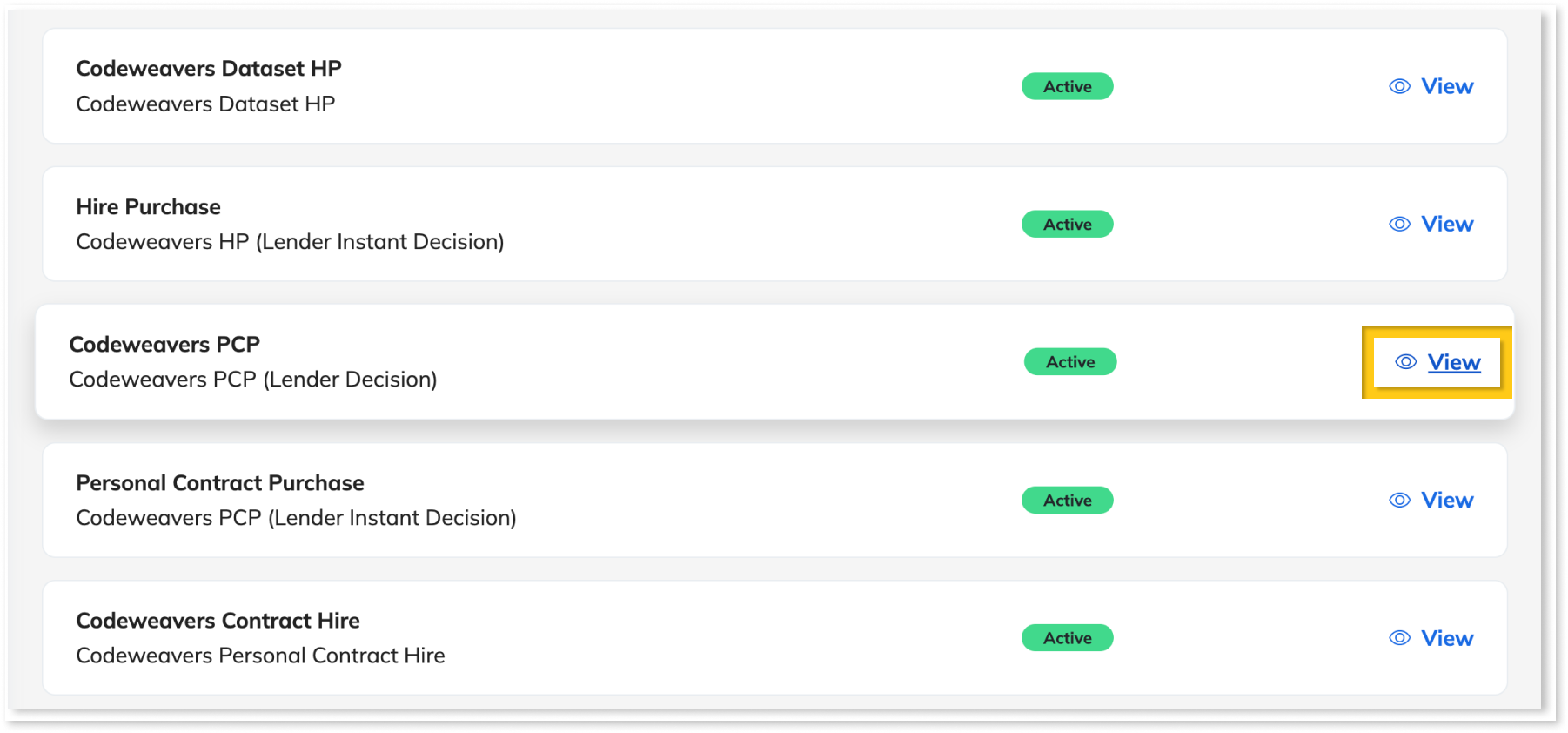 2. By clicking on a product tile, you arrive at the 'Details' subpage of the product.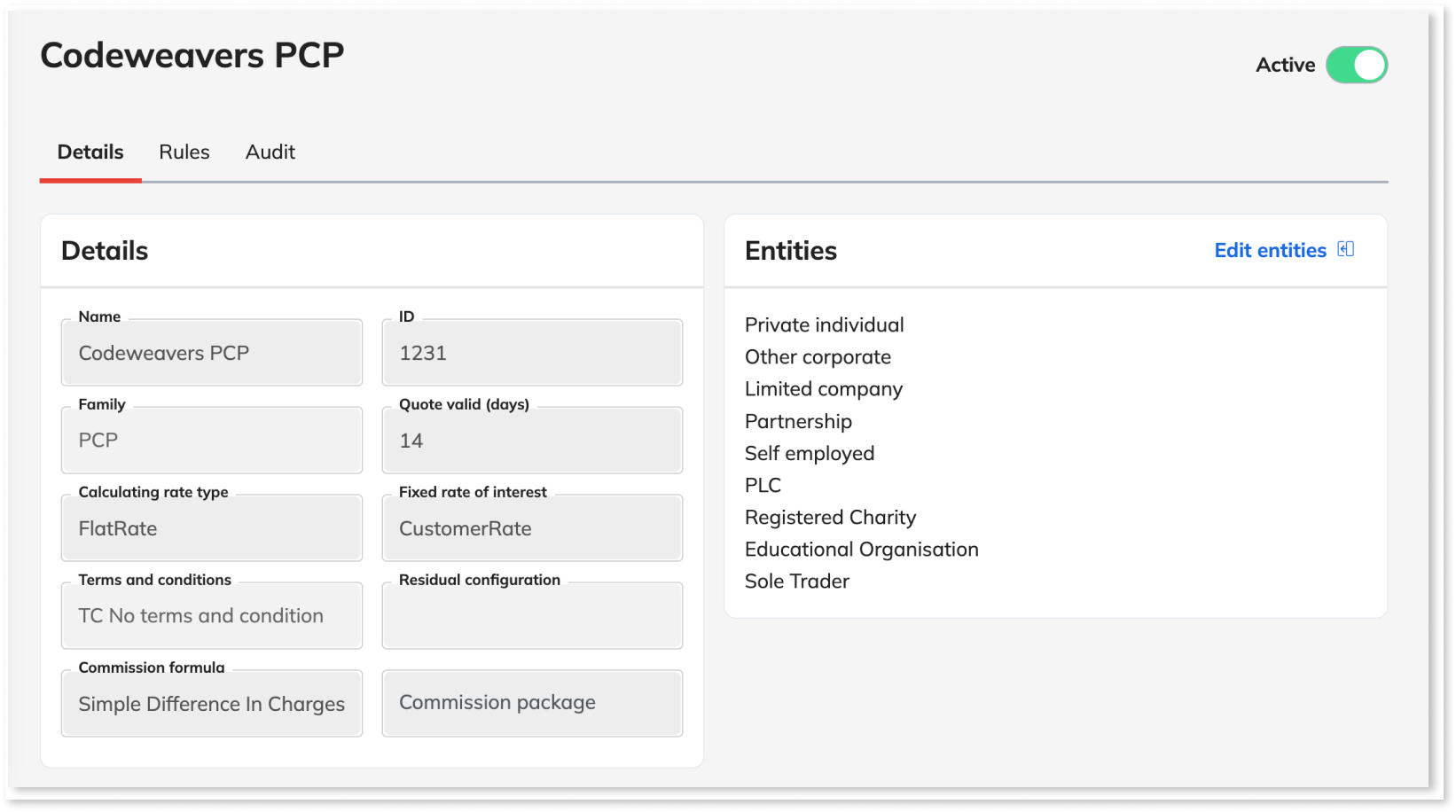 The product's ID, entity, and rules are all displayed there.
Only the 'Entities' card can be edited on this page. You can change who the product applies it.