Test calculations are helpful in ensuring calculations work as expected before going live. It is a great tool to utilise when rule groups are created or amended.
Here is how to perform a test calculation:
1. Click 'Calculate' at the bottom of the Term Rule Groups page.
Click here for a refresher on navigating to the Terms Rule Groups page.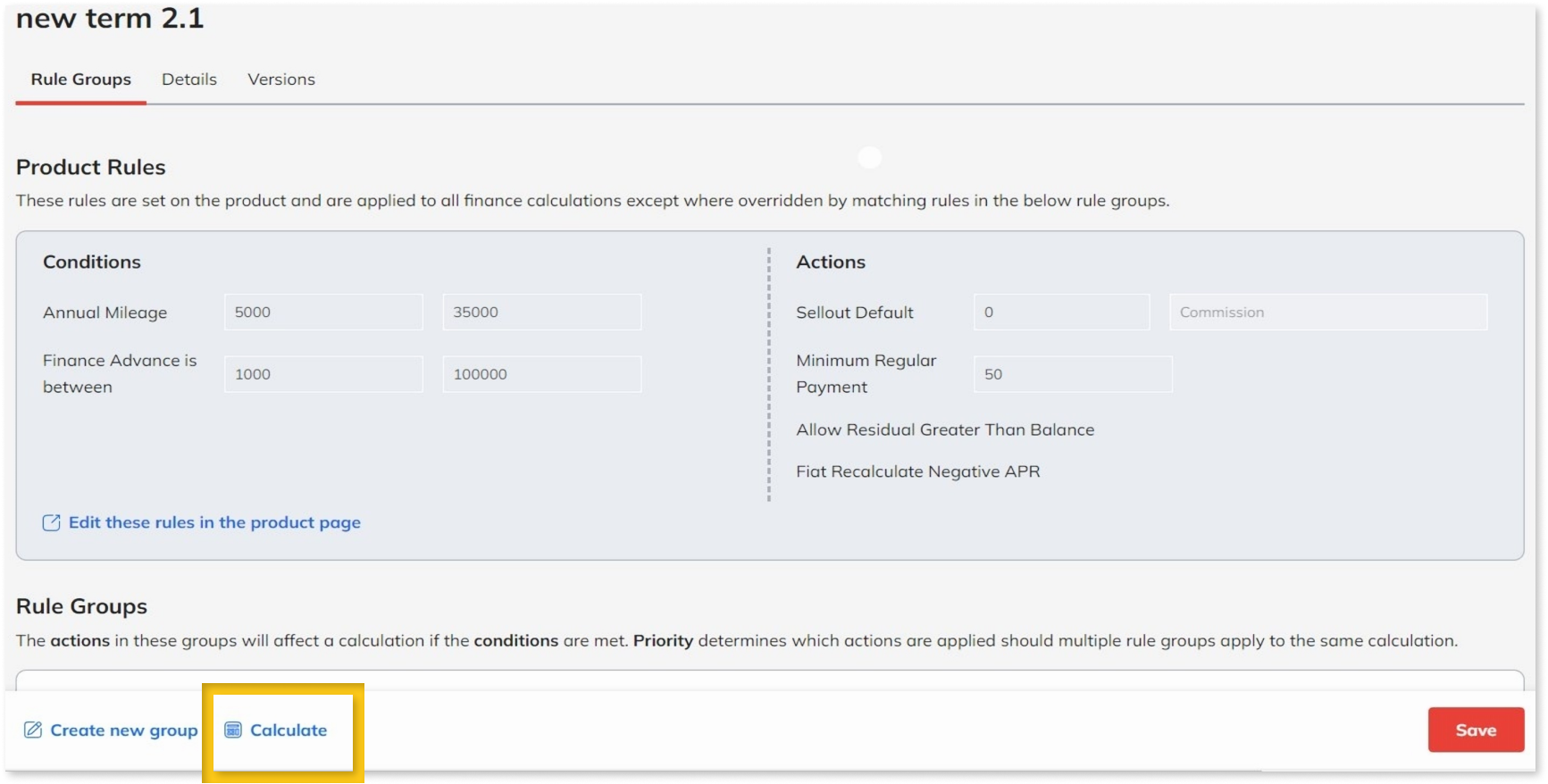 2. On the side panel that appears, enter test vehicle details and click 'Calculate'.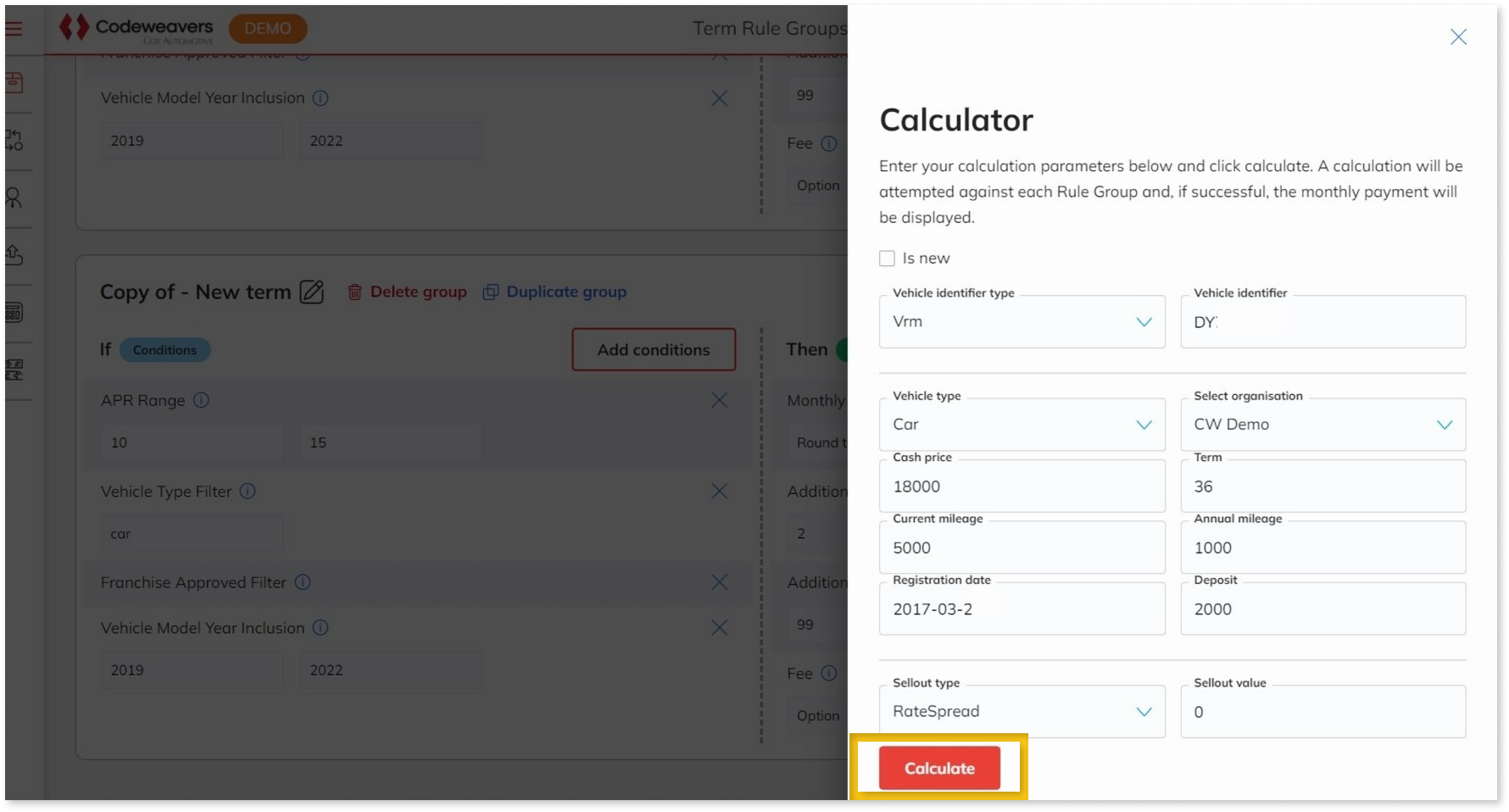 2(a) The rule group banner shows the monthly payments if successful.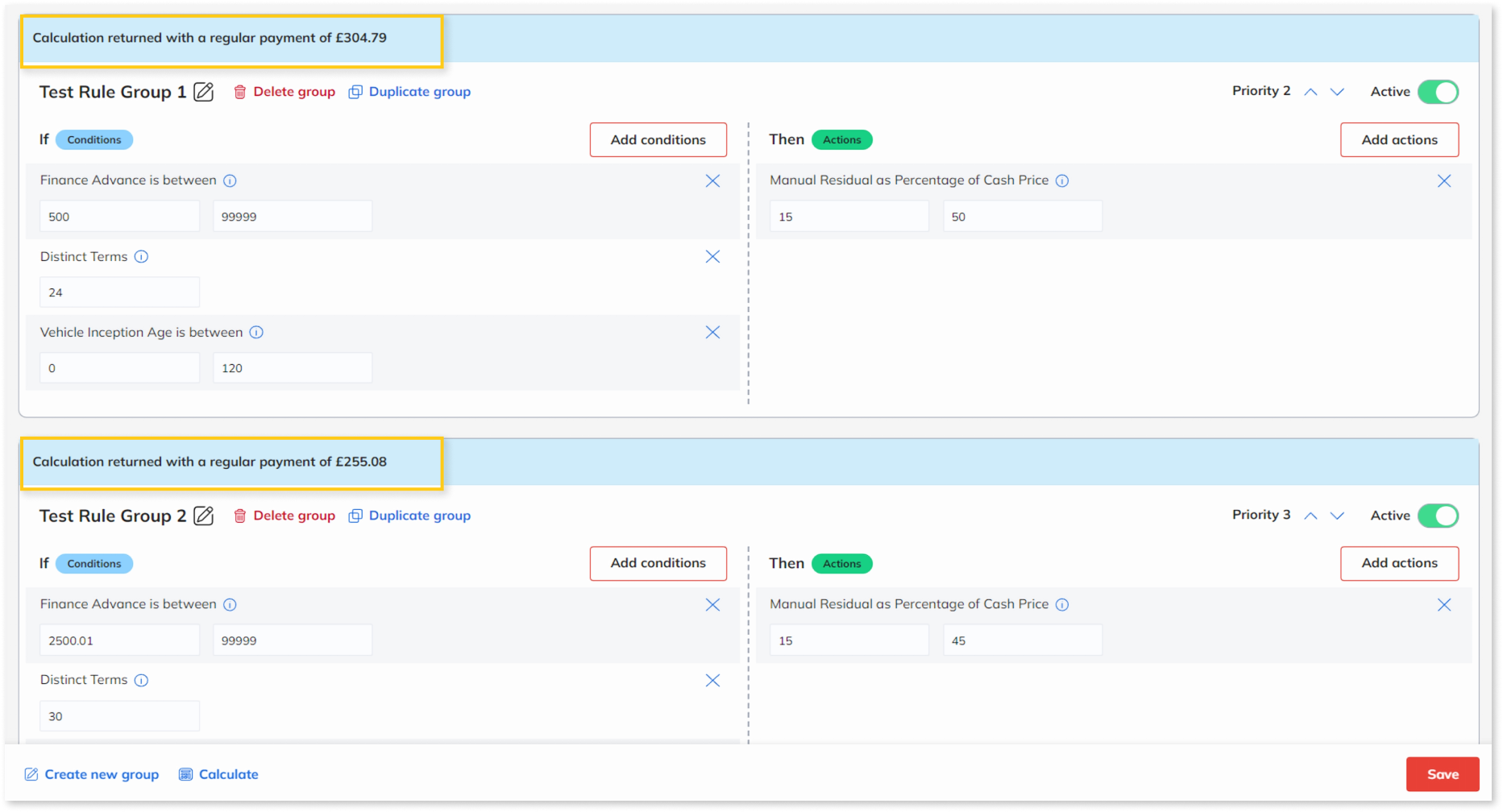 2(b) If unsuccessful, the rule group banner shows why the calculation failed, so it can be corrected.