Once customers start filling out the application form, leads are created. They appear in our Showroom System, and you will receive email notifications (if enabled) informing you when customers begin or complete their applications. 
Let's describe the types of emails sent as part of the MCC process.
We'll describe the following:
When customers start an MCC application.
When the customer's name and contact details, e.g. email and/or phone number, are captured, we inform you via email.
You can access the customer profile via a link in the email; this allows you to check the customer's progress in real-time. You can see the vehicle they are interested in (if selected), their preferred finance parameters, and the finance quotation they have personalised (if applicable).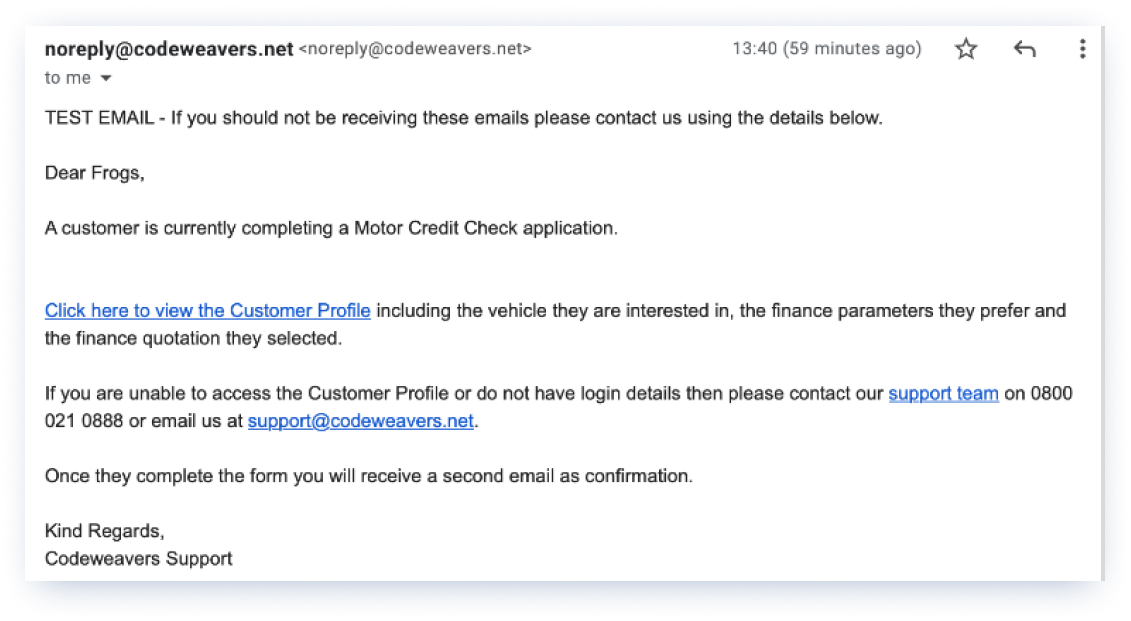 When customers finish an MCC application.
After a customer submits their application, a confirmation email is sent to you with a link to their profile in Showroom.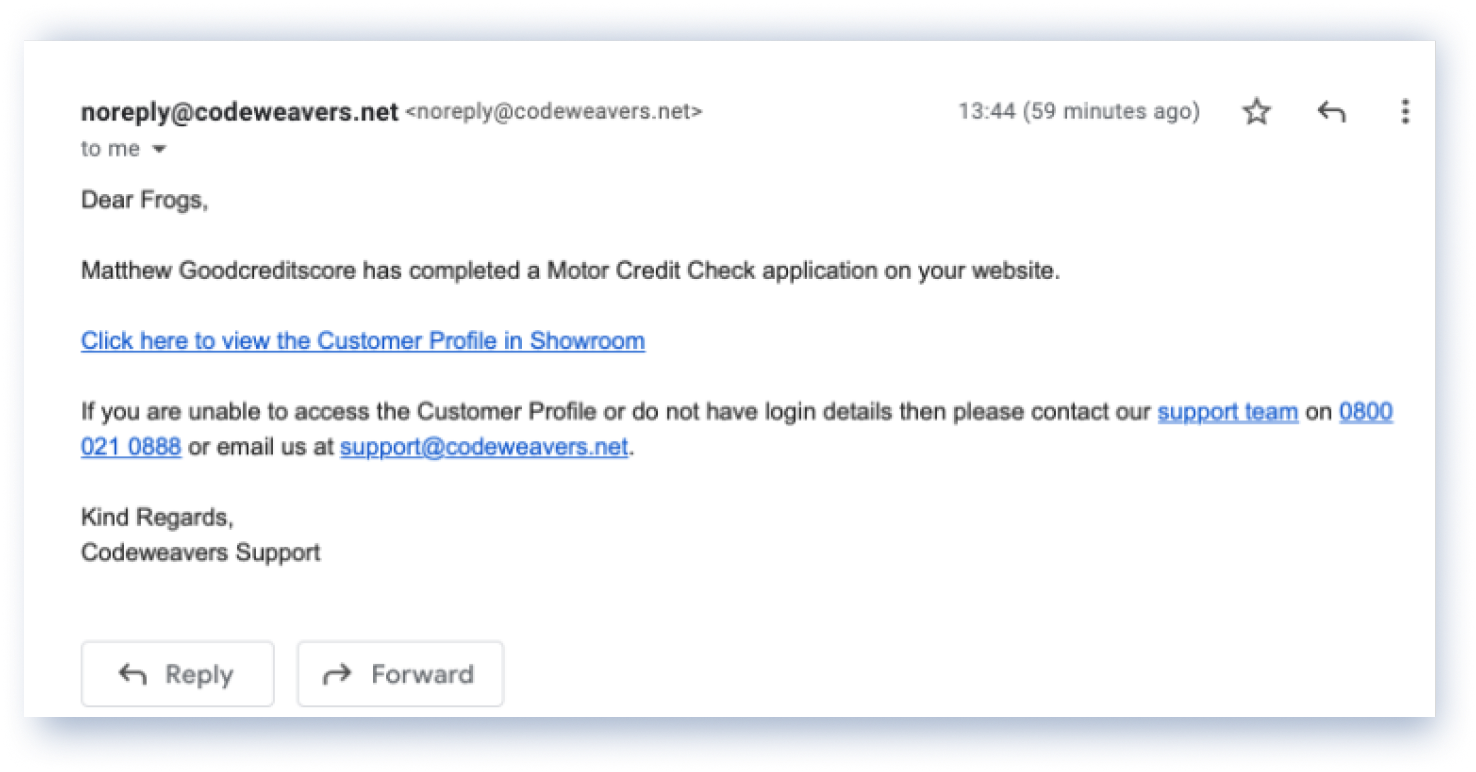 Accessing a customer profile in Showroom.
You can access the customer profile via the link you get within the notification email, or directly within our Showroom system.

As well as the customer's MCC result, on this page you can also view the;
Applicant's details.
Vehicle selected.
Vehicle accessories added (if any).
Personalised quote from your website.
Additional VAPs added (if any).
Part Exchange valuation (if added).
Finance application (if submitted).
Customer's affordability assessment.
Customer's handover preference (if applicable).
Please note: the additional features, like Part Exchange, handover, etc., are available only if you have those services active with us. 
To conclude.
Customers can check their eligibility for vehicle finance online through the Codeweavers Motor Credit Check (MCC) without leaving any footprints on their credit histories. It is of help to retailers as it enables them to collect leads and follow a customer's journey. By pairing MCC with other Codeweavers products, for example, Checkout, retailers offer an enhanced buying experience.
Contact us.
If you need additional information, please contact your account manager or our support team by emailing info@codeweavers.net. 
Curious about what else Codeweavers provides? See what else we offer here.