If you already have a Codeweavers account. All you need is an email from your company's administrator inviting you to collaborate on the platform.
Admins can learn how to send invitations here: 'Accessing User Management and inviting users'.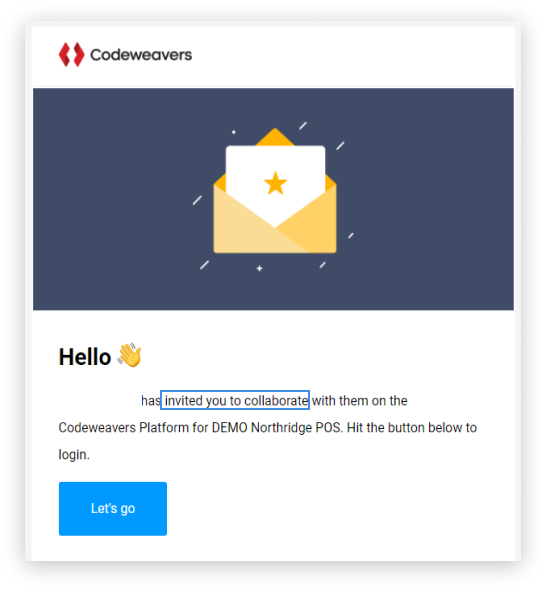 When you've received the collaboration invitation,
1. Click on 'Let's go' to arrive at the platform sign-in page.
2. Input your email and password, and you are done.