The navigation panel makes it easy to go where you need to go quickly. 
The panel is located to the left of your screen in Showroom.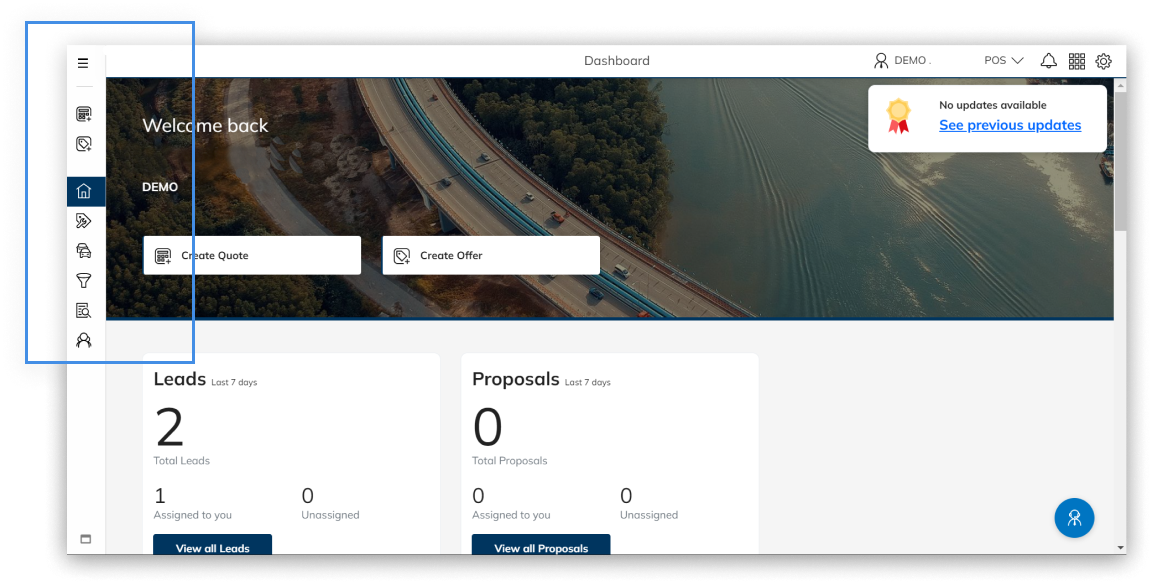 It can be maximized/minimized to show what the symbols mean. For example, the funnel symbol, when maximized, has 'Leads' next to it. You can maximize the panel by clicking on the three horizontal lines (hamburger symbol) at the top of the navigation panel (above the calculator symbol). To minimize, click on the 'X' next to 'Minimize'.