Dashboard houses Showroom's features. You can create quotes, check leads, etc, on Dashboard.
What Does It Look Like?
When you are logged in to Showroom, it is the first page you see. On the left, you have the navigation panel to get around the platform quickly. For example, you can start a quote by clicking on the 'calculator' icon. For how to expand/minimize the navigation panel, click here.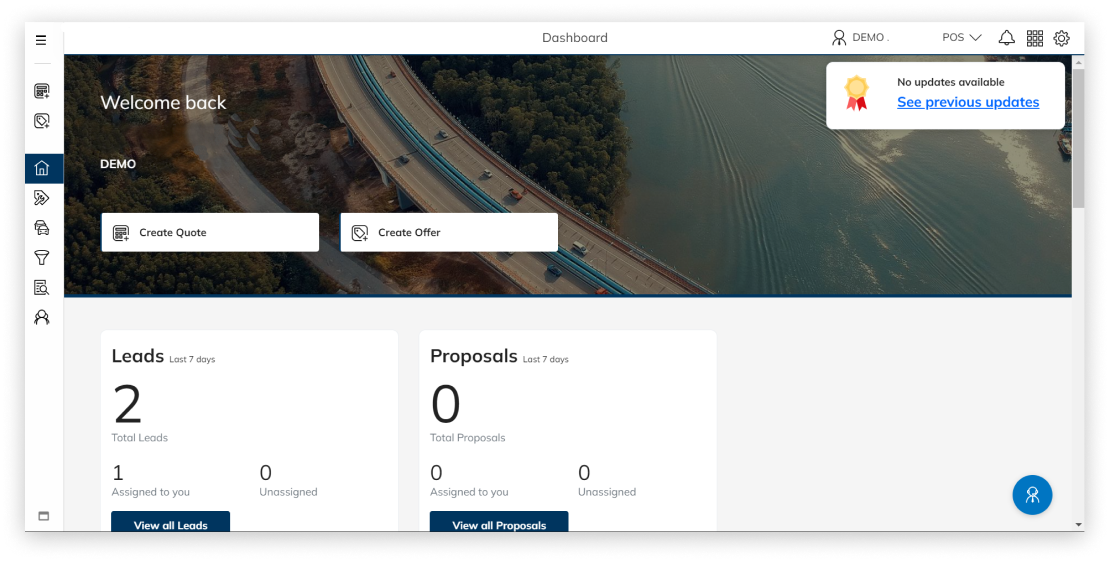 In the top right corner of Dashboard, you have a 'bell' icon alerting you to updates. For example, if a new feature has been added. 
The 'Welcome back' banner is located at the top of Dashboard. It often has the 'Create Quote' button, and may have another button, for example, 'Create offer'. The buttons shown on the banner depends on your organisation.
Below the banner, you have 'Leads' and 'Proposals' cards. Learn more about Leads and Proposals.
Scrolling down, you have the 'Vehicles' section. Any vehicles uploaded on the platform will show up here. Below that is 'Statistics'. A valuable tool for gaining insight, for example, it will show the number of successful lender submissions.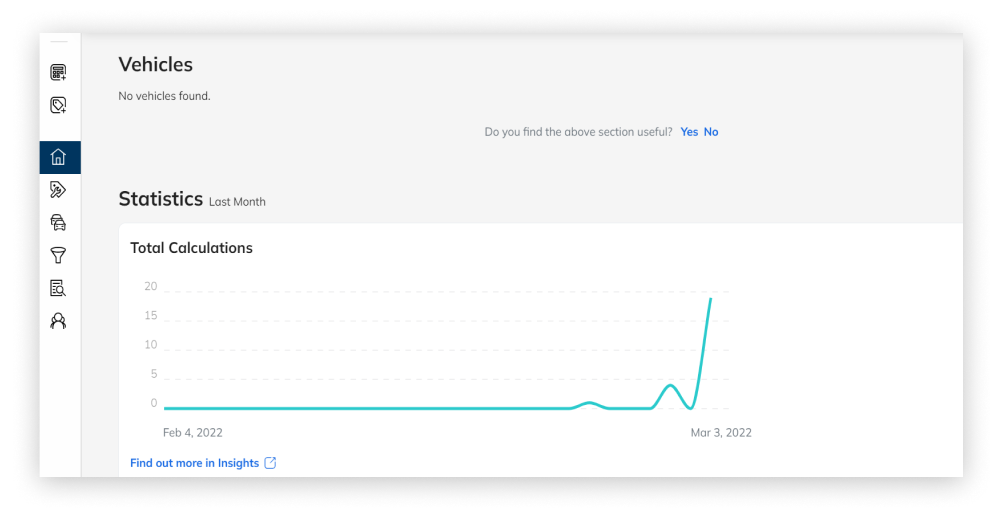 Finally, at the bottom of Showroom, you have user guides.