After a quote is created, the next step is to complete and send a Finance Application. It is worth mentioning that your work is automatically saved during the Finance Application stage. 
Need a refresher on creating a quote? Click here.
From the 'Quote' page,
1) Click 'Continue' (bottom right-hand corner) to go to the 'Application Form'.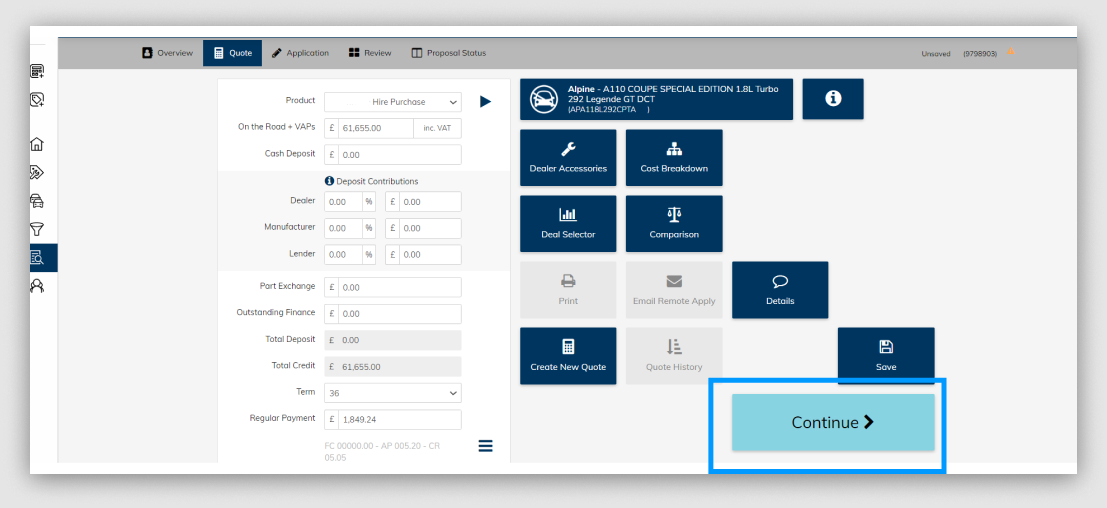 2) After reading the privacy policy, click on 'Agree and Proceed'.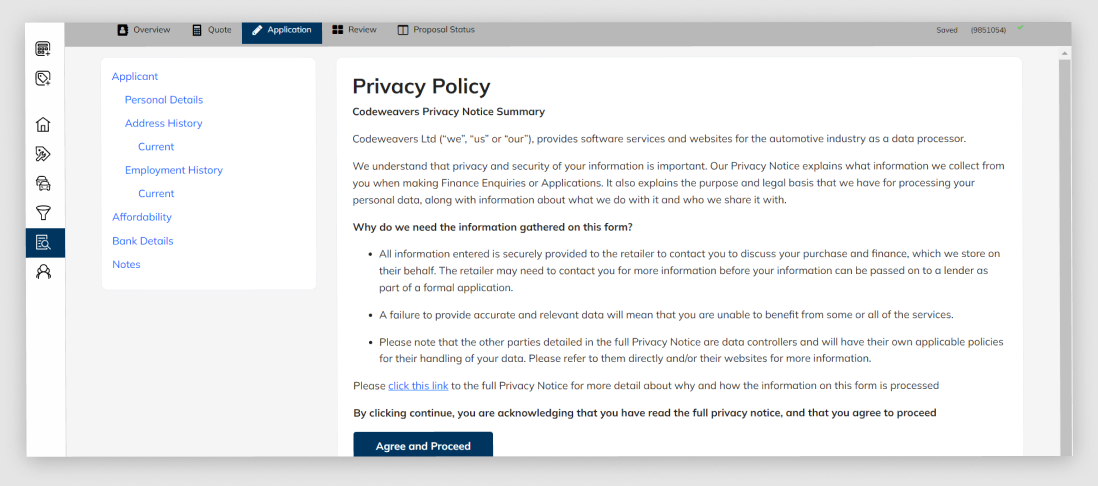 3) You are taken to the 'Applicant' details page to enter information such as the customer's date of birth.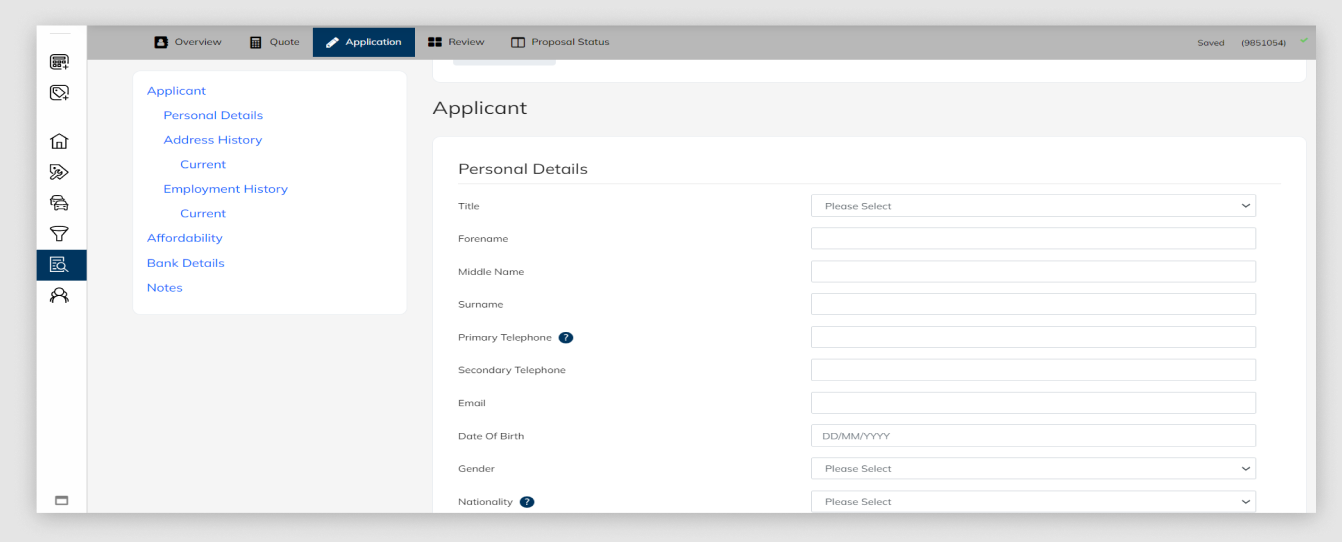 3(a) Scrolling down, you have 'Address Details' where you enter your applicant's information.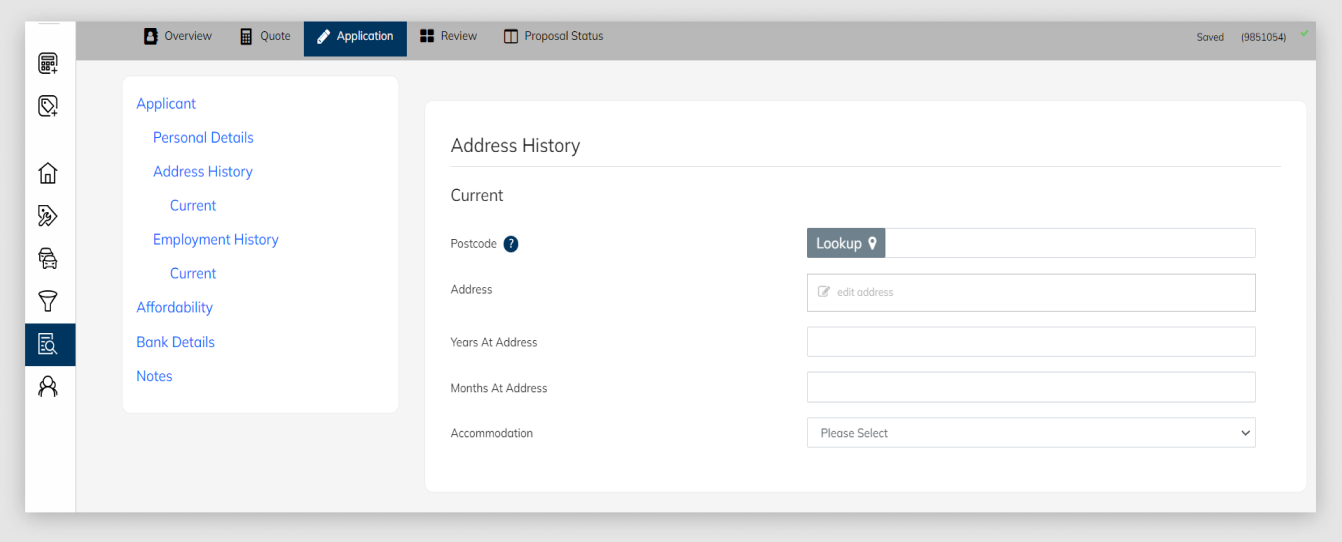 3(b) Next is 'Employment History'. It asks for the customer's occupation, the number of years employed, etc.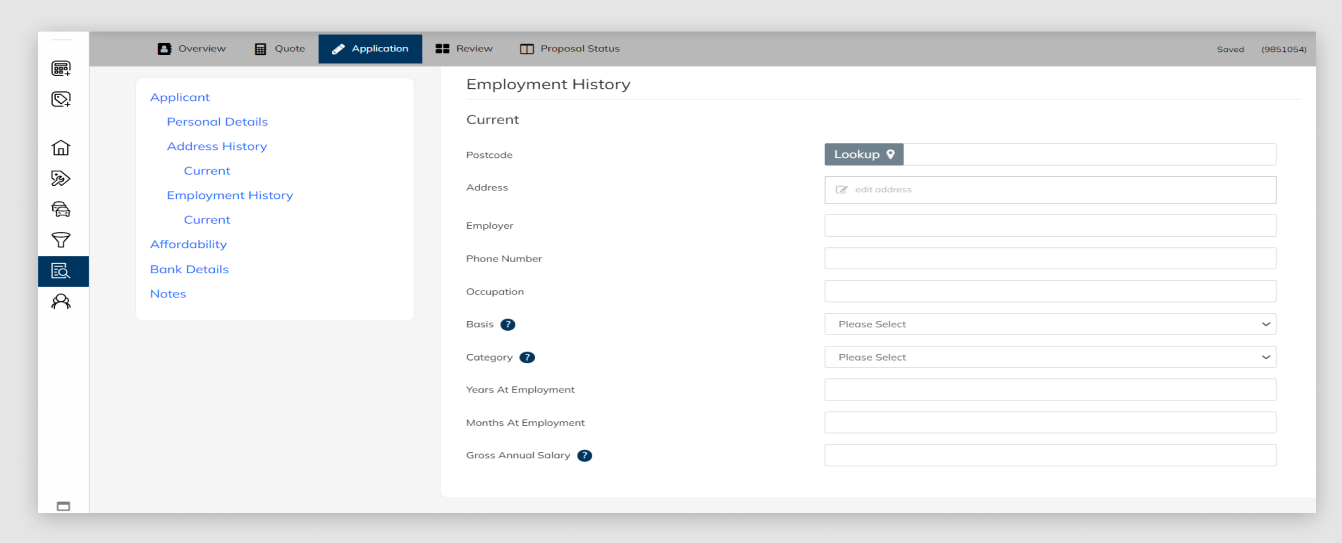 3(c) The following section is on 'Affordability'. This statement asks about changes that may affect the applicant's ability to make payments, for example, retirement.
The applicant must choose 'yes' or 'no' from the drop-down menu.

3(d) Next, enter the applicant's bank account information.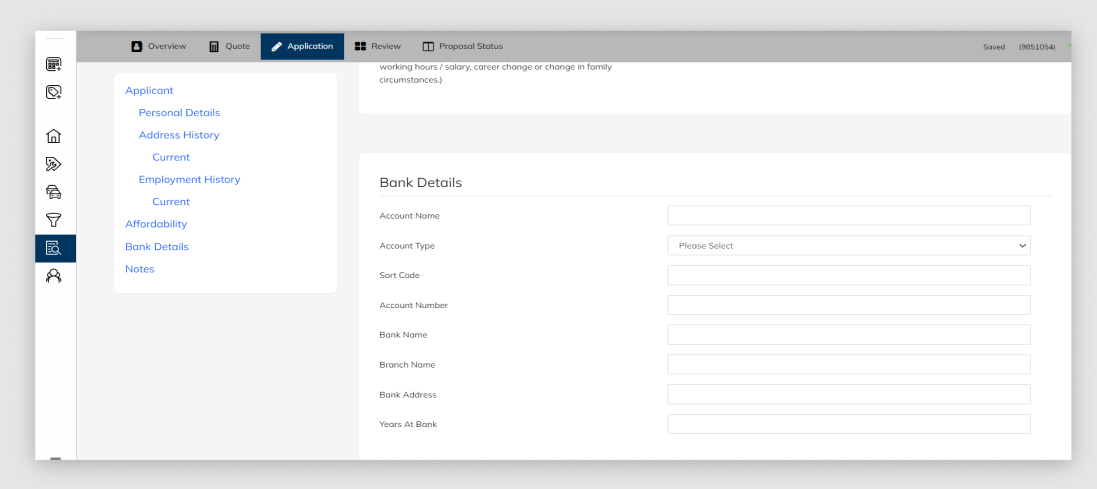 3(e) Last, you have the 'Notes' field, where you add any other information you think is relevant to the application.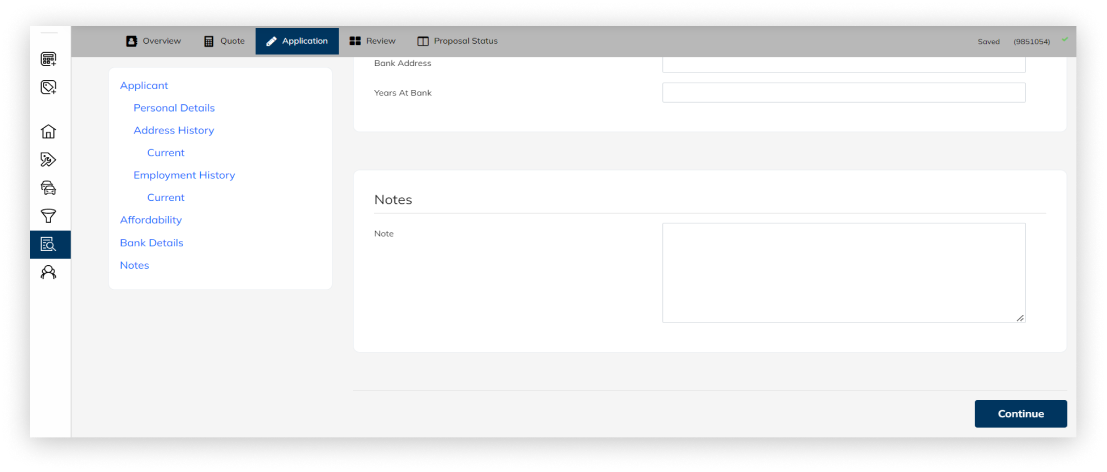 Click on 'Continue' to go to the next section, the 'Overview' page.
Unsure about some terms? We have provided definitions here.