Starting a finance application from the 'Leads' page is essentially returning to complete a draft application. 
Read more about Leads here.
Let us say you started a quote and saved it as your customer had to drop off. That saved quote is what becomes a lead.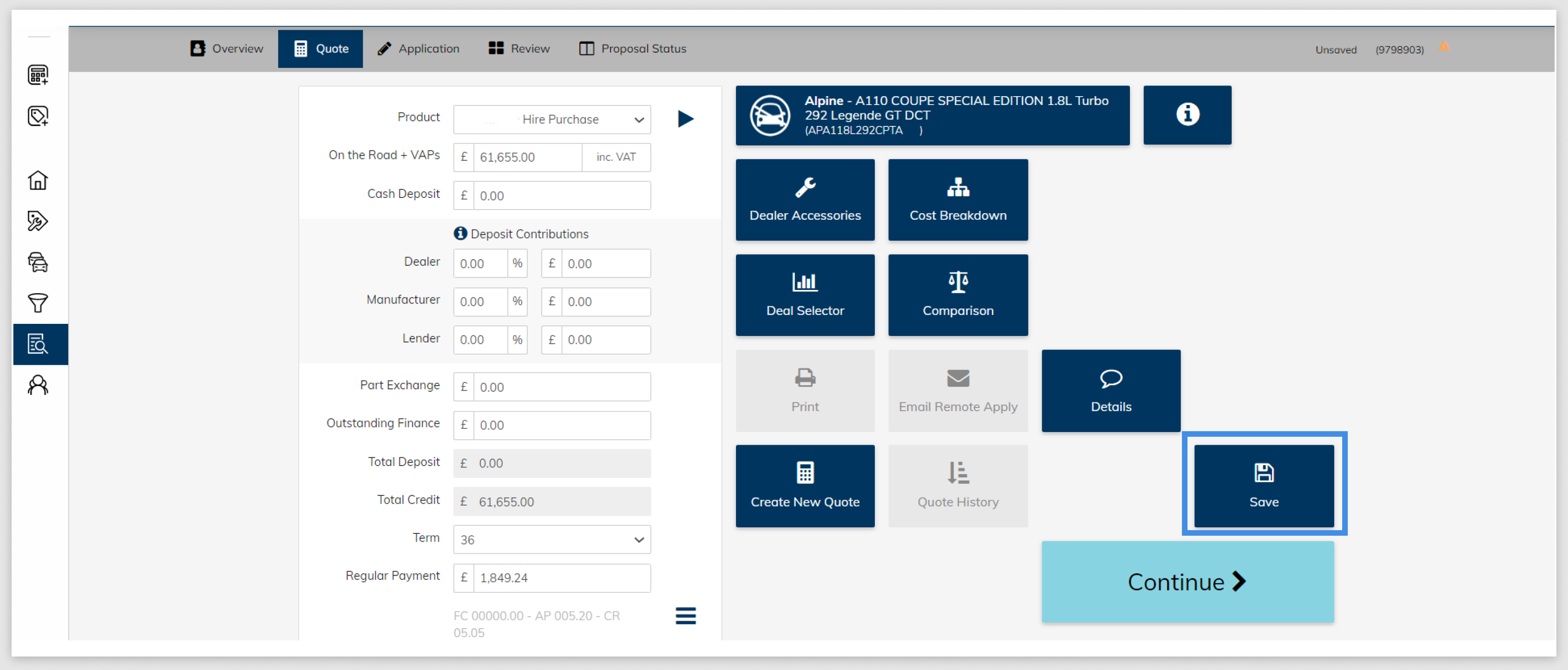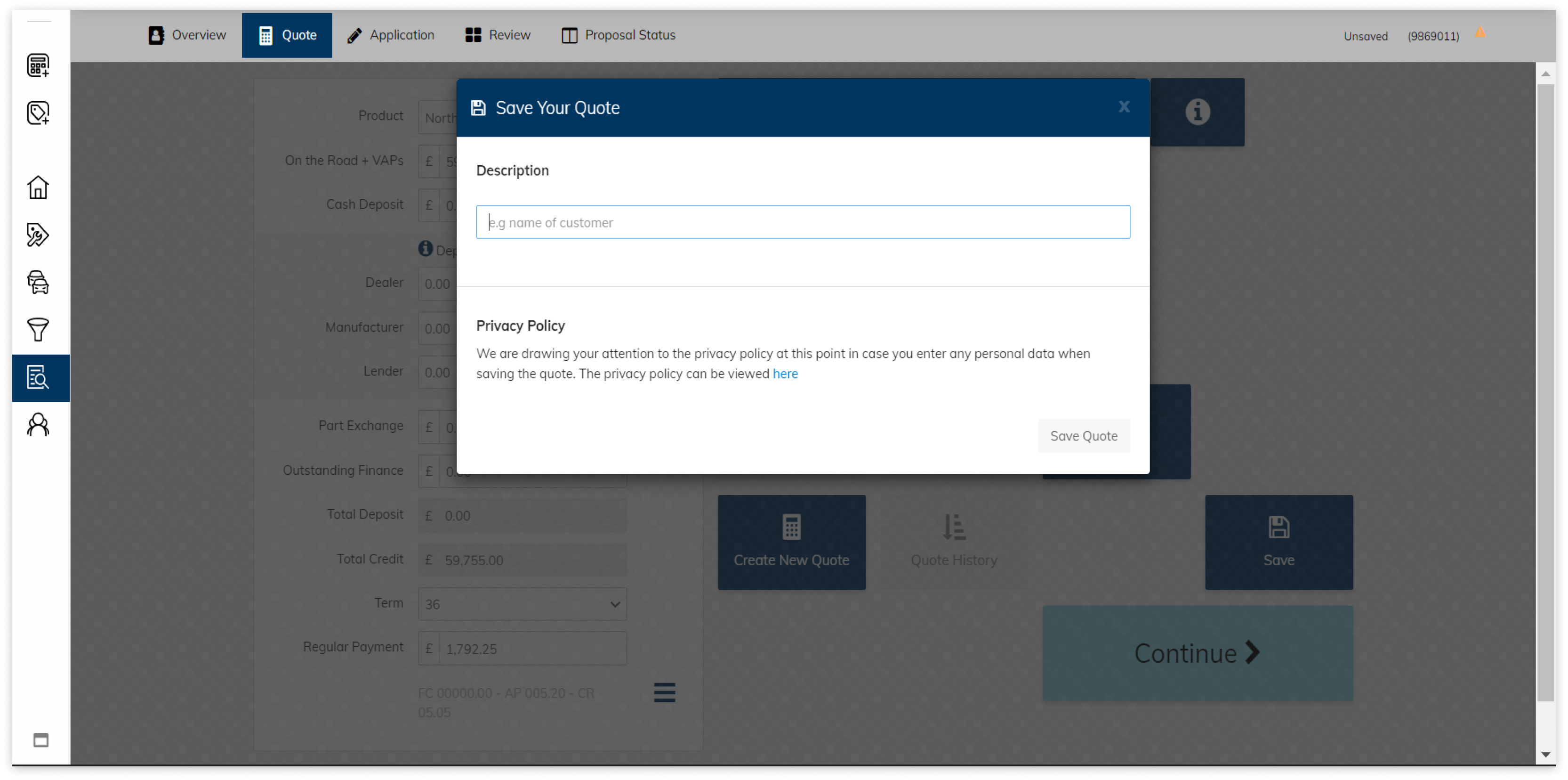 When the customer is ready to continue, click on 'Leads' (the funnel symbol) on the navigation panel. The Leads page will show draft applications of a specific time period, for example, the last seven days.


To amend the time period shown this, click on the arrowhead (top right) and select a new time frame, for example, the 'Last 30 days'.
You can also use the search box and search by surname, VRM, postcode, location etc.
When you select a lead, you will be directed to the 'Overview' page.
Unsure about some terms? We have provided definitions here.