The Overview Page summarizes the quote and provides an opportunity to amend several details on order.
Here's what the Overview page l ooks like: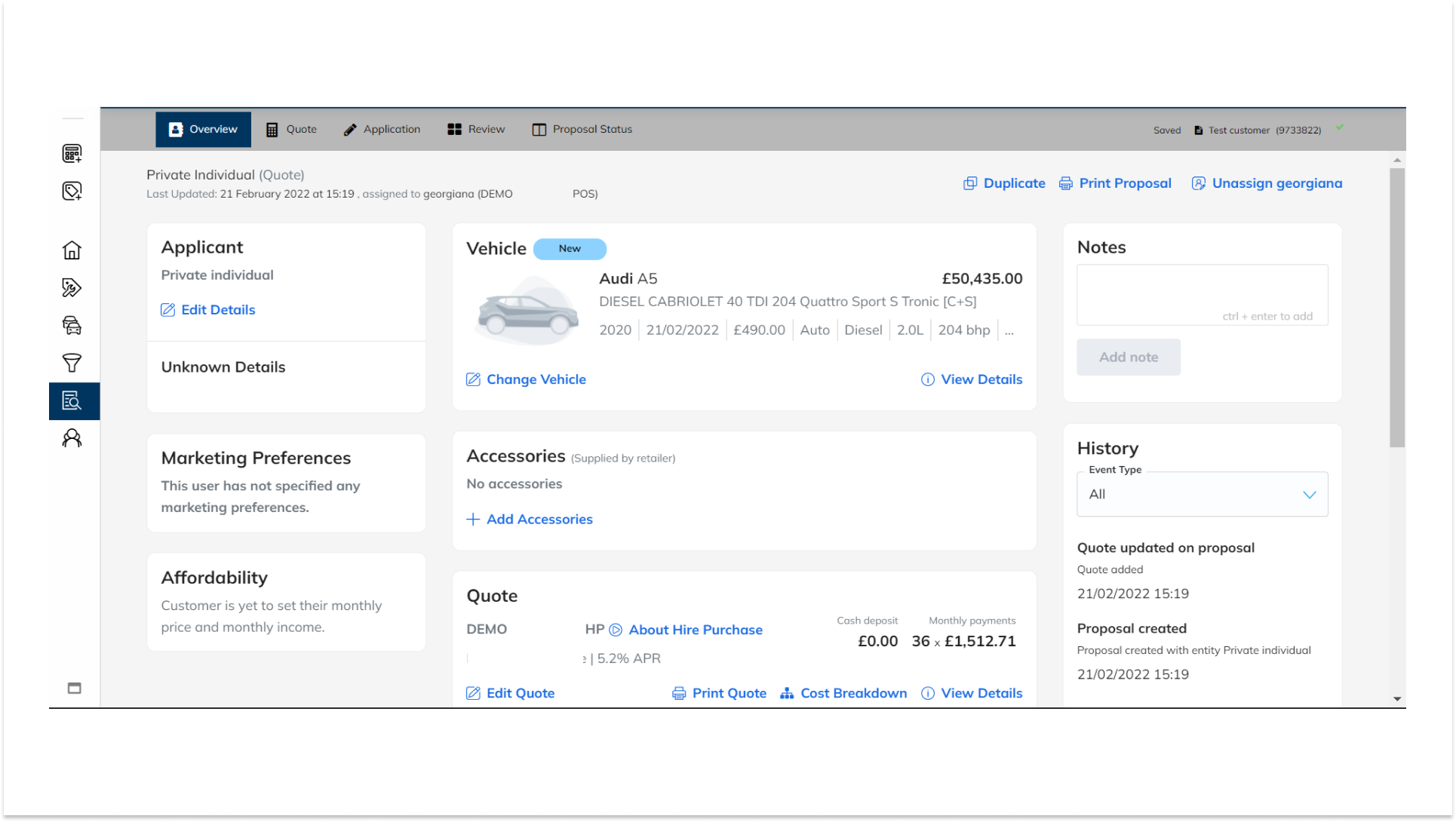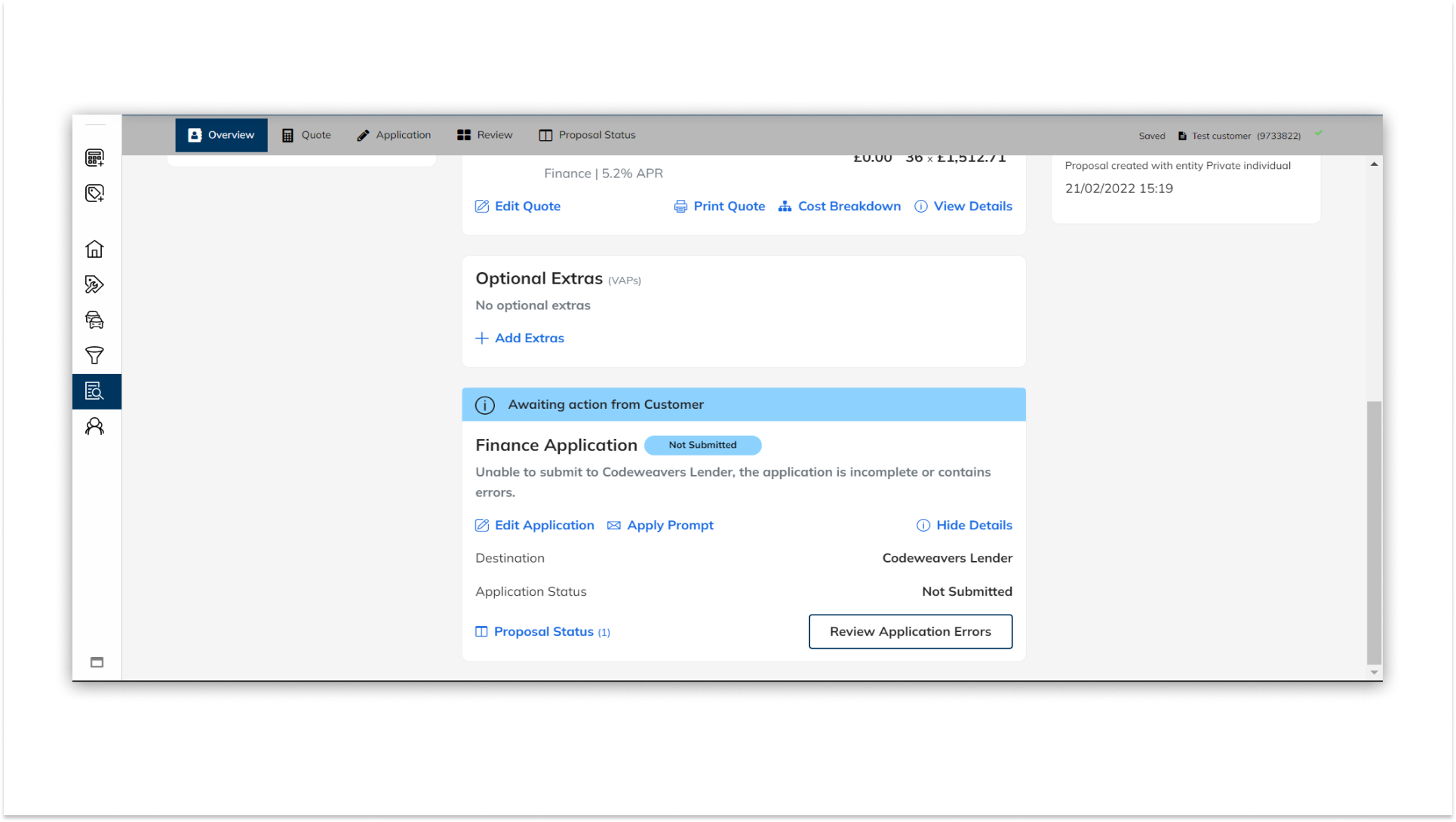 Left-hand Side of Overview Page.
At the top, you have the Applicant details, for example, their name, age, and address. You can edit this information; simply click on the 'Edit details'. This will take you back to the application form.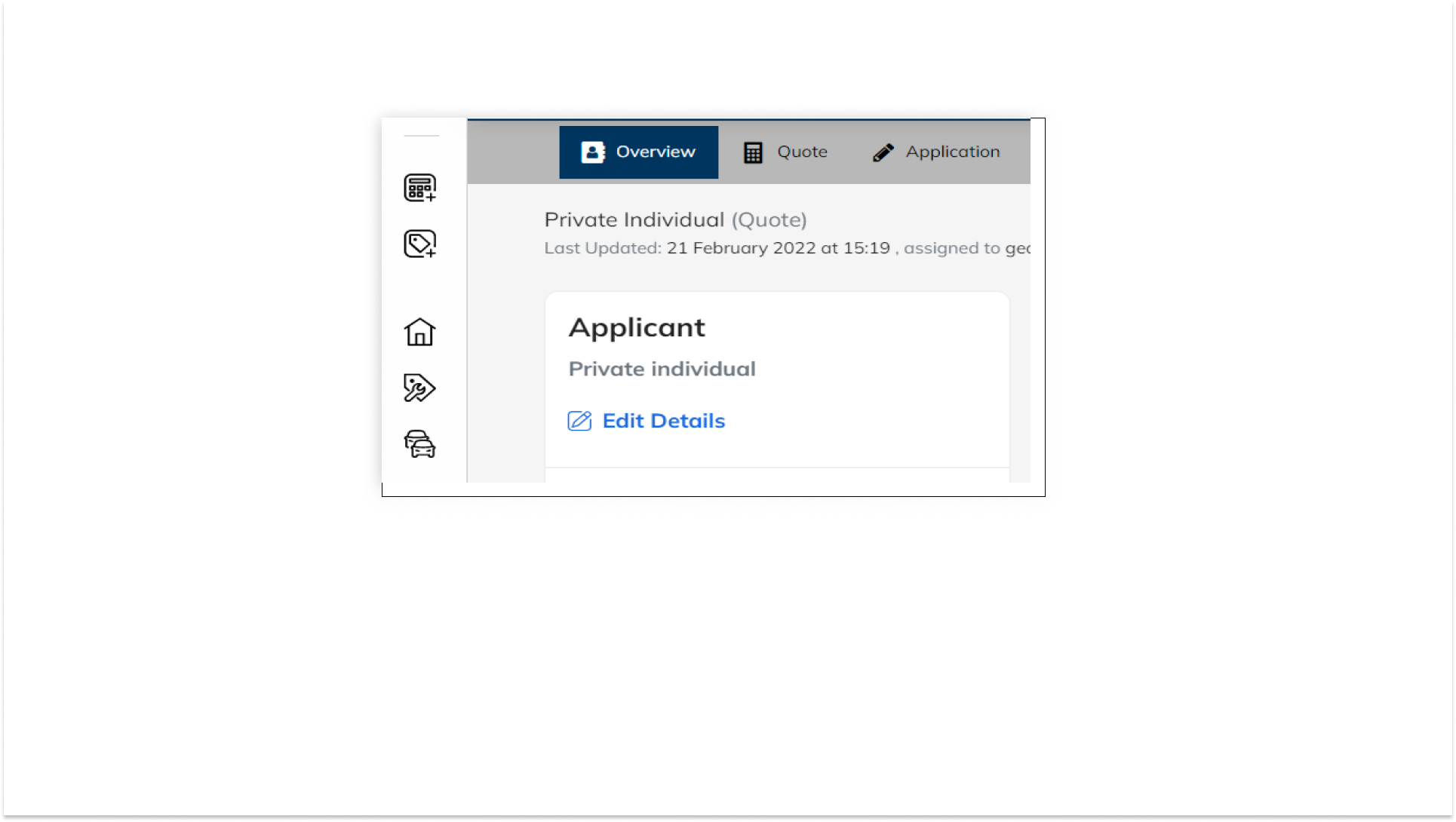 Beneath the Applicant details, you have the Marketing Preferences card. This will show if/how the customer wishes to be contacted.
You then have the Affordability card. It shows how much of the customer's monthly income will go towards the vehicle payments.
The Middle Of The Overview Page.
The cards in this section concern vehicle and payment terms. They are Vehicles, Accessories, Quote and Optional Extras. 
Vehicle Card.
The vehicle card shows you the vehicle your customer has chosen.
If the Customer wishes to amend their choice, click on 'Change Vehicle'. This returns you to the vehicle section on the Quote page.

Clicking on the 'View Details' will give a detailed breakdown of the vehicle selected. For example, it will show the brake horsepower, the number of doors, engine size etc.

Accessories Card.
If accessories have been included, they will show up here. They can be added by clicking 'Add Accessories', this will take you back to the quote page, to the 'Dealer Accessories' pop-up.

Quote Card.
The quote card details the type of financial product the customer selected, as well as the cash deposit and monthly payments.
This can be amended by clicking on 'Edit Quote'. This will take you back to the Quote page.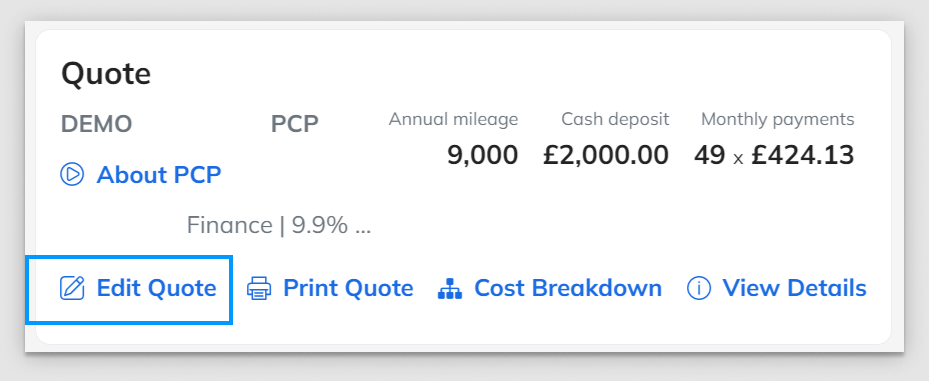 Next, you have the 'Print Quote' link, should you need to print.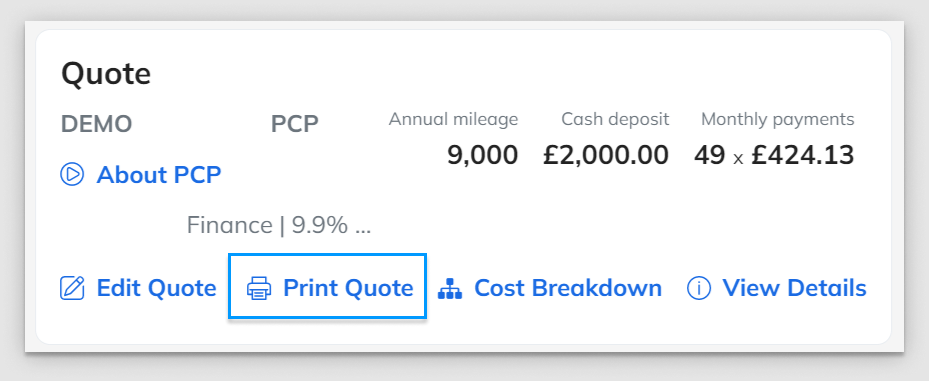 Then comes the 'Cost Breakdown' link. When you click on this, a side panel details the costs, discounts etc. You can also edit the quote by clicking on the button at the bottom.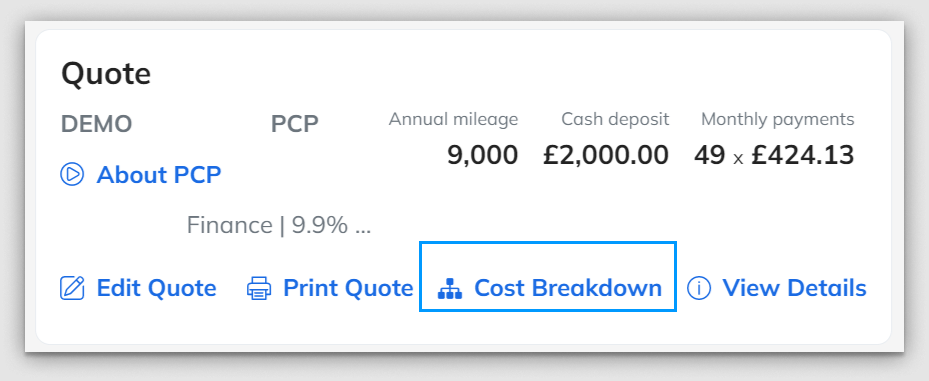 Finally, clicking on 'View Details' gives a breakdown of the quote on the page. For example, the duration of the finance product, the total amount payable etc.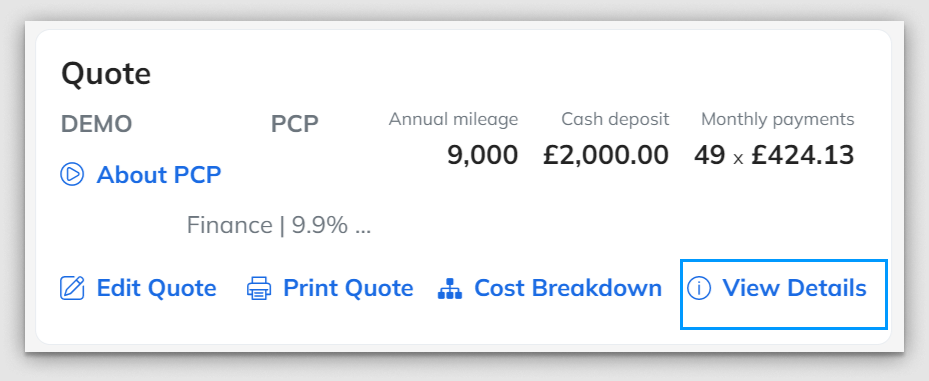 Optional Extras (VAPs).
If any optional extras are added, they are seen here. To add VAPs to the quote, click on 'Add Extras'; this will take you back to the quote page.

Beneath this, you have the Finance Application section, which shows the status of an application. Read about the finance application status here.
Right-Hand Side Of The Overview Page.
Notes.
To the right of the Overview page, you have the 'Notes' section to jot down things. This is also where a lender might choose to write an update, for example, asking for more information. Think of it as a commentary on an application's status.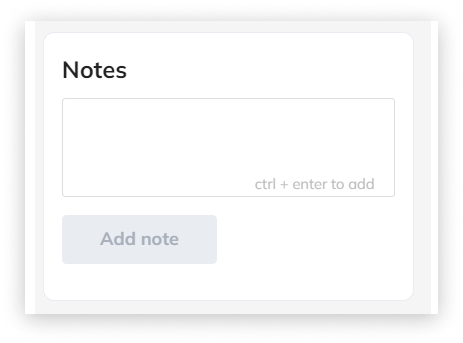 Payment History and History.
Payment History provides a log of what has happened payment-wise.
The history tab tells you what has happened to an application. You can filter event types by clicking on the arrowhead. 

Unsure about some terms? We have provided definitions here.