Leads, in this context, are draft applications created when a customer starts a quote but does not continue onto a Finance Application. 
We'll go through when a quote becomes a lead, and filtering on the Leads page.
At what point does a quote become a lead?
Let's walk through it.
1) After selecting a vehicle and inputting the customer's choice of finance, you click  'Save' (rather than clicking on 'Continue' at the bottom right).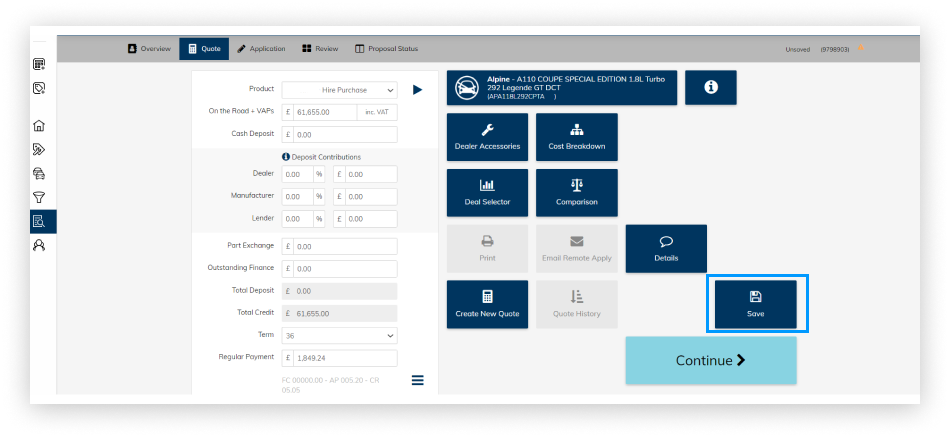 2) A pop-up box will appear asking for a description (something to identify this lead later on). You could write in your customer's name, for example. Press the 'Save Quote' button when finished.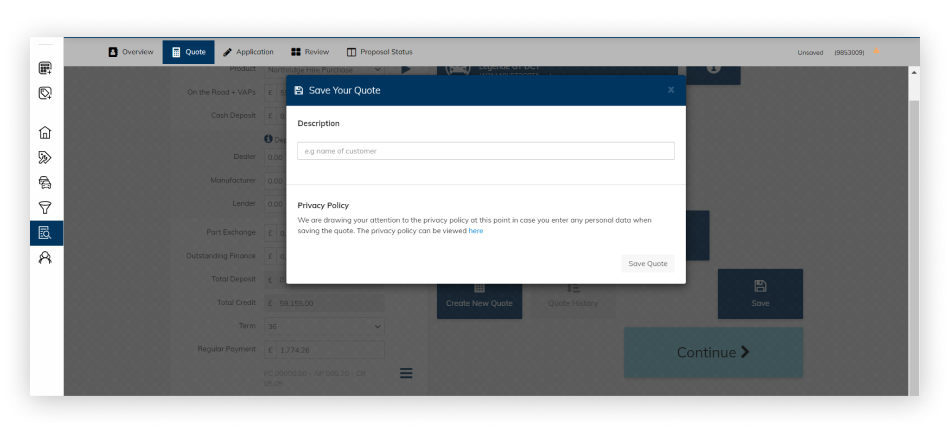 3) This saved quote is now a lead.
To view leads, click on the funnel symbol on the navigation panel.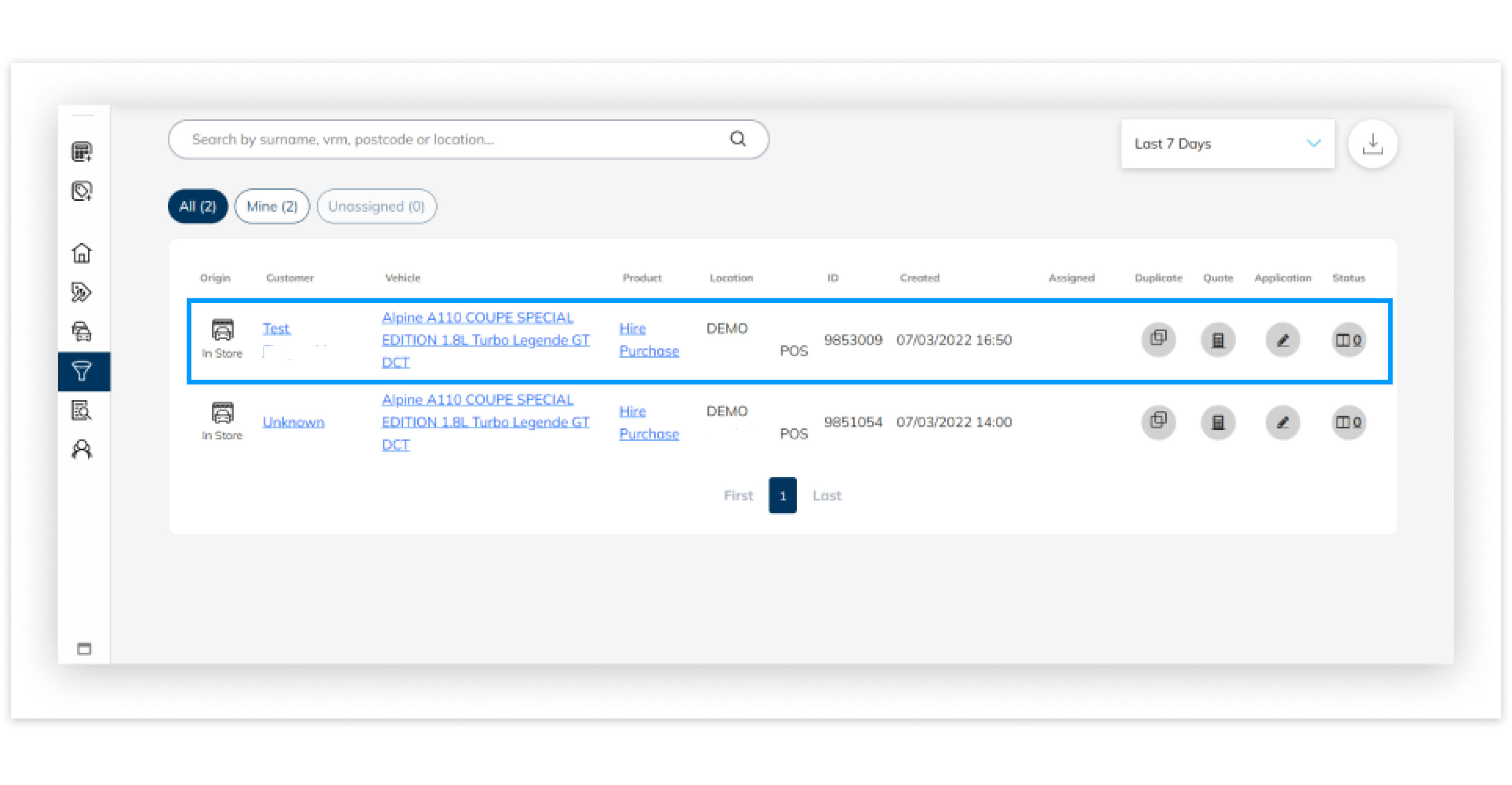 Filtering on the Leads page.
On the Leads page, you can filter leads.
1) You can use the drop-down box at the top right-hand of the page to filter via time e.g. the last 7 days'.
2) Or use the search box at the top of the page to filter, e.g. via surname or postcode.
If the customer is ready to apply, simply click on the lead, and you will be taken to the Overview page to start an application. Find out more in this article: Starting A Finance Application From The Leads Page.
Unsure about some terms? We have provided definitions here.