We'll focus on Email Remote Apply, what it looks like to a customer and how long it's valid for.
Email Remote Apply.
Email Remote Apply is a feature in Showroom. It allows you to create multiple quotes and send them to a customer via a dedicated site.
Here's what we'll break down;
Curious about what your customer will see? Click here.
1) From the quote page in Showroom, select your vehicle and financial product.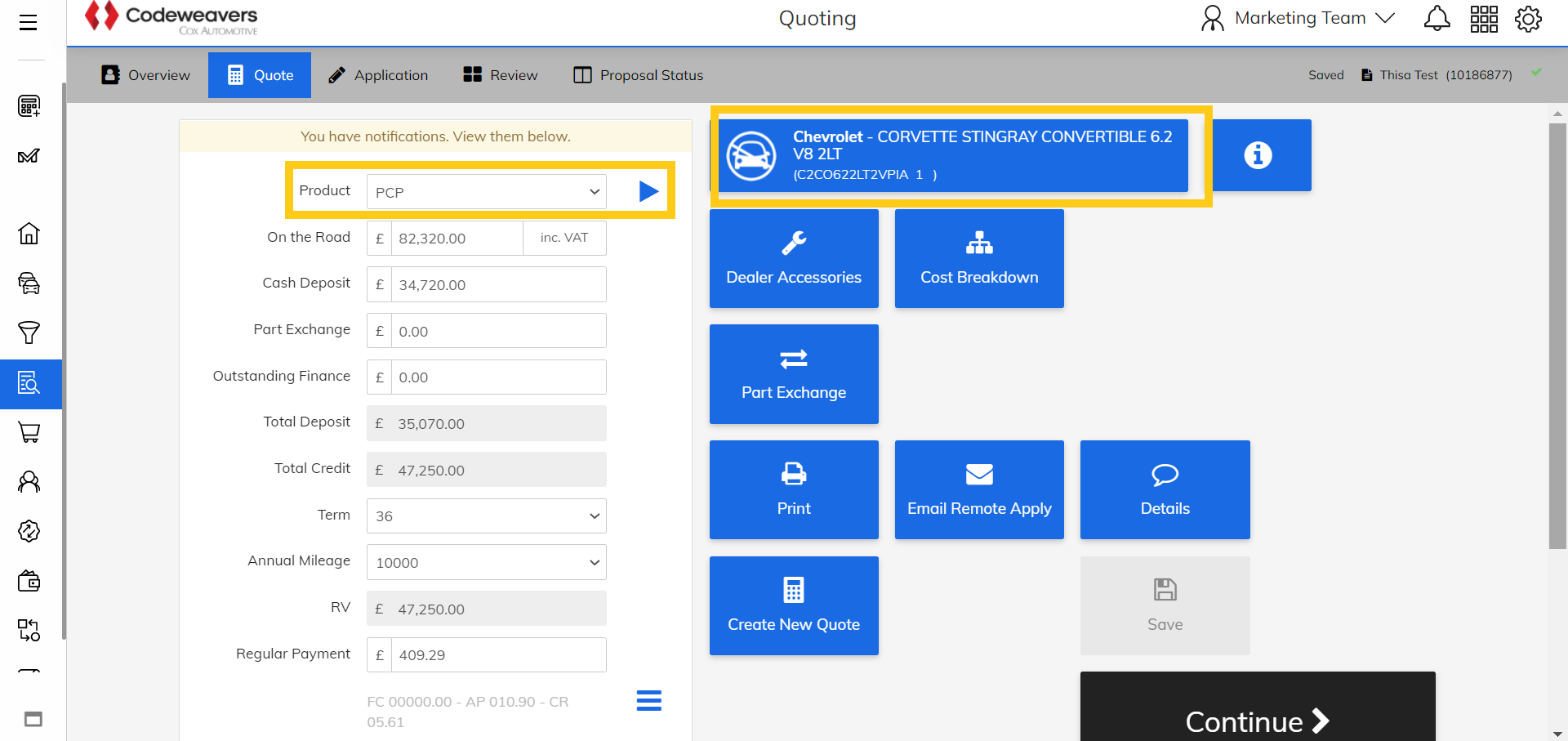 2) Click 'Save' at the bottom right.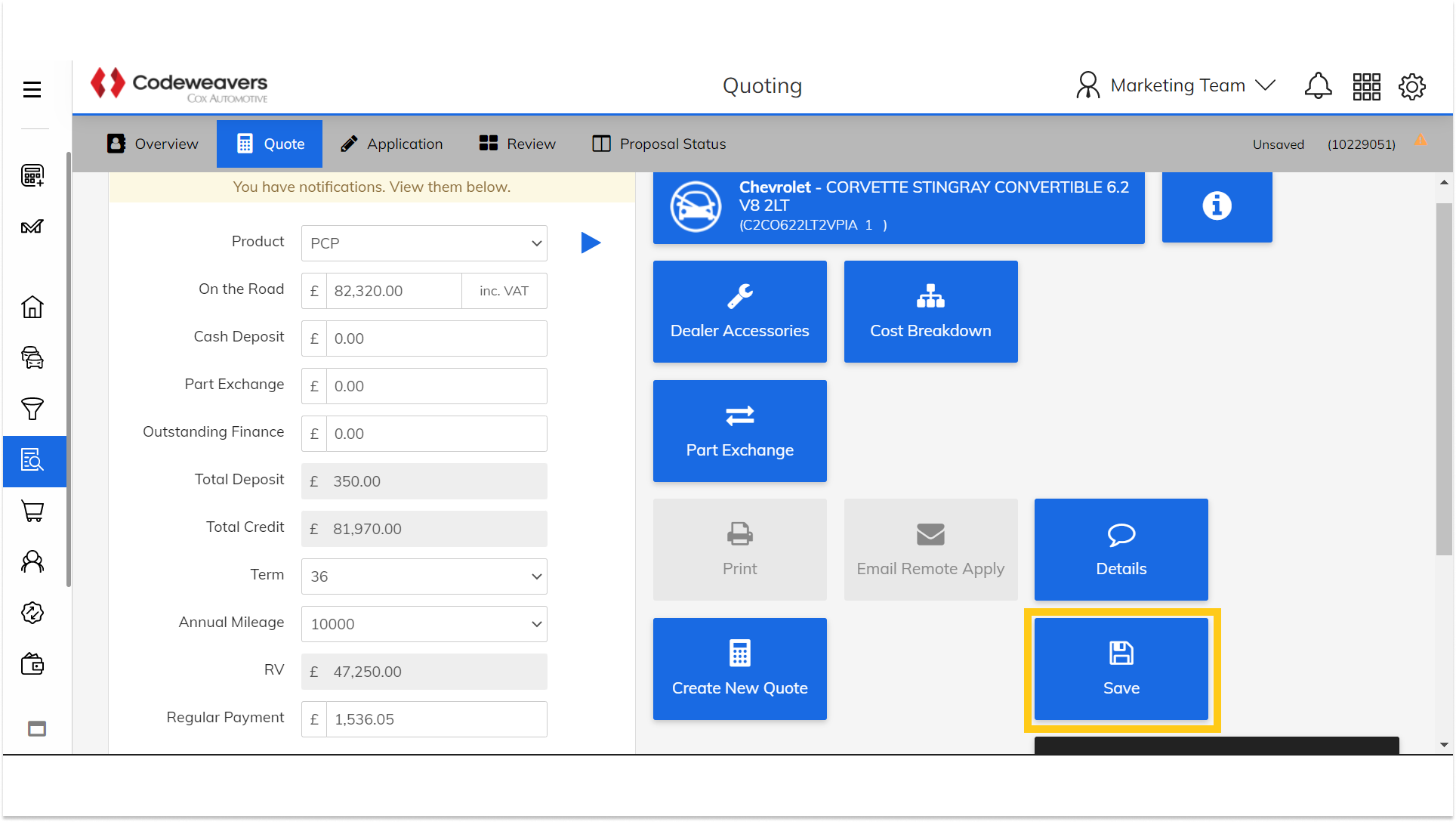 3) Now repeat steps 1 & 2 as many times as you need to, changing the vehicle and finance product as you wish. Remember to 'Save' each time!
4) Once all your quotes are created, click on the 'Email Remote Apply' tile (to your right).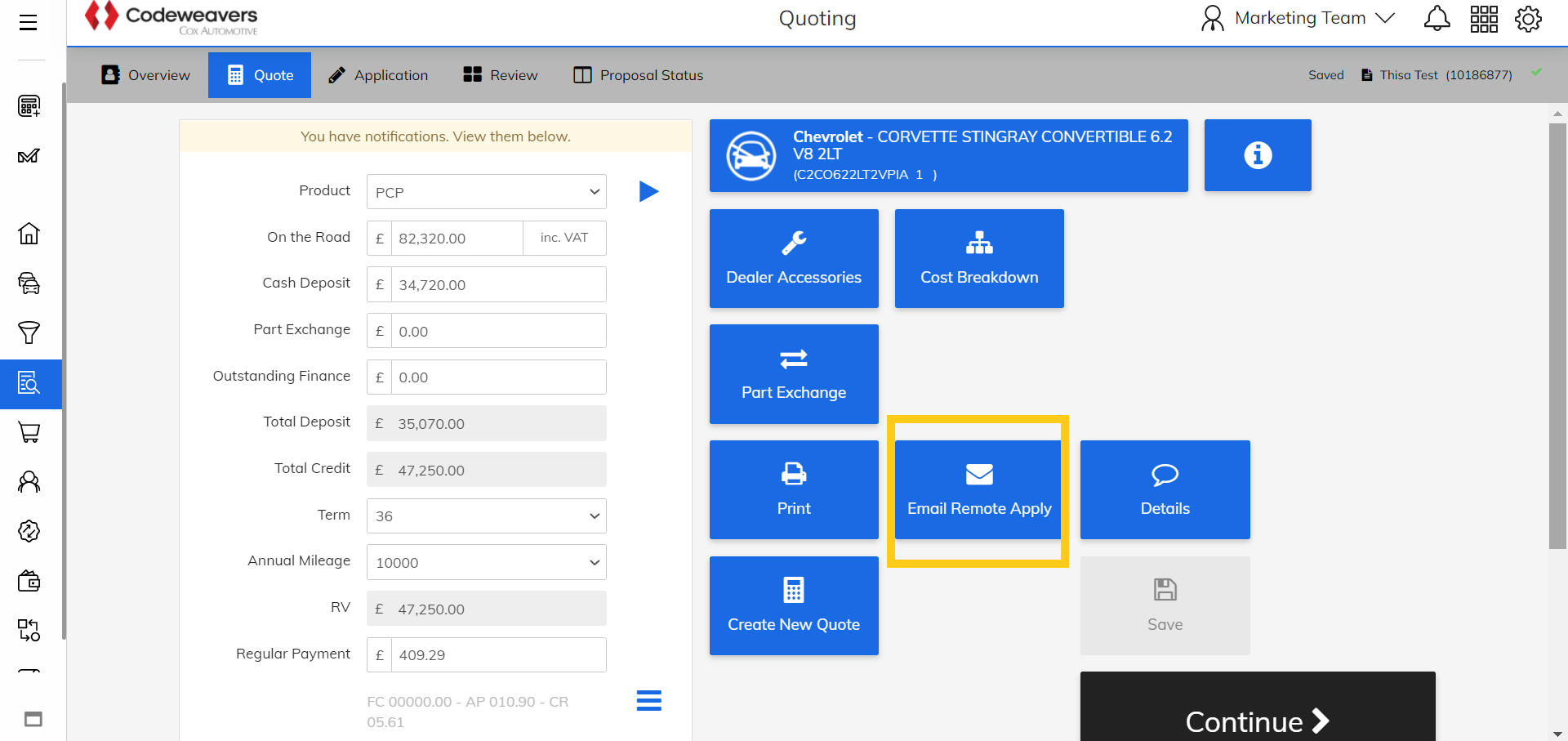 5) On the pop-up that appears, you will see the quotes you have created. Click on the quotes you wish to send to your customer (scrolling down to see them all, if needed). You will know they've been selected when they have a green outline.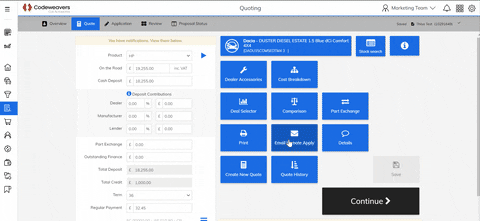 6) Enter your customers' details and ensure they agree to the privacy policy. Then click on 'Send email' on the bottom right.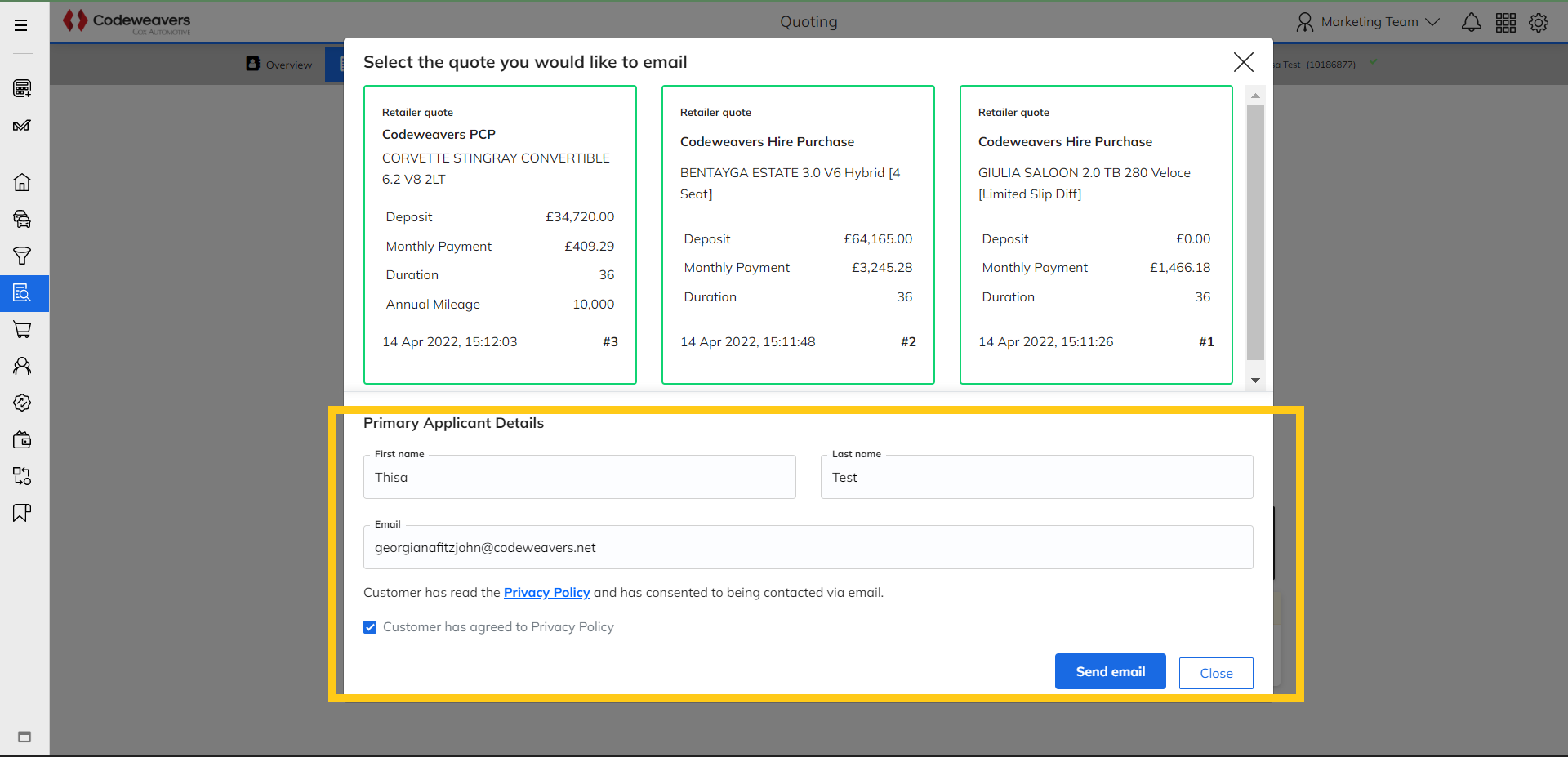 C'est fini. You have now emailed your customer several quotes to consider. It is as simple as that.
What does 'Email Remote Apply' look like to a customer?
Curious about what Email Remote Apply looks like when it reaches a customer? Here's an example.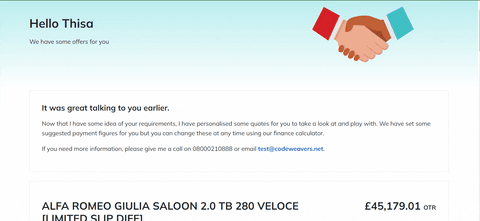 How long is 'Email Remote Apply' valid for?
This depends on the rules set by the lender. The quote expiry periods are set within the term rules in Finance Control panel. Usually, they're valid for 30 days or until the end of the current financial quarter. This is outlined in the terms and conditions, which are displayed to the customer within the Remote Apply journey.