You can create multiple quotes for a customer. It is helpful as it provides customers with the ability to make informed decisions by comparing and contrasting.
Here's a preview of what we will be going through.
From the Quote page;
1) Select a vehicle and a financial product.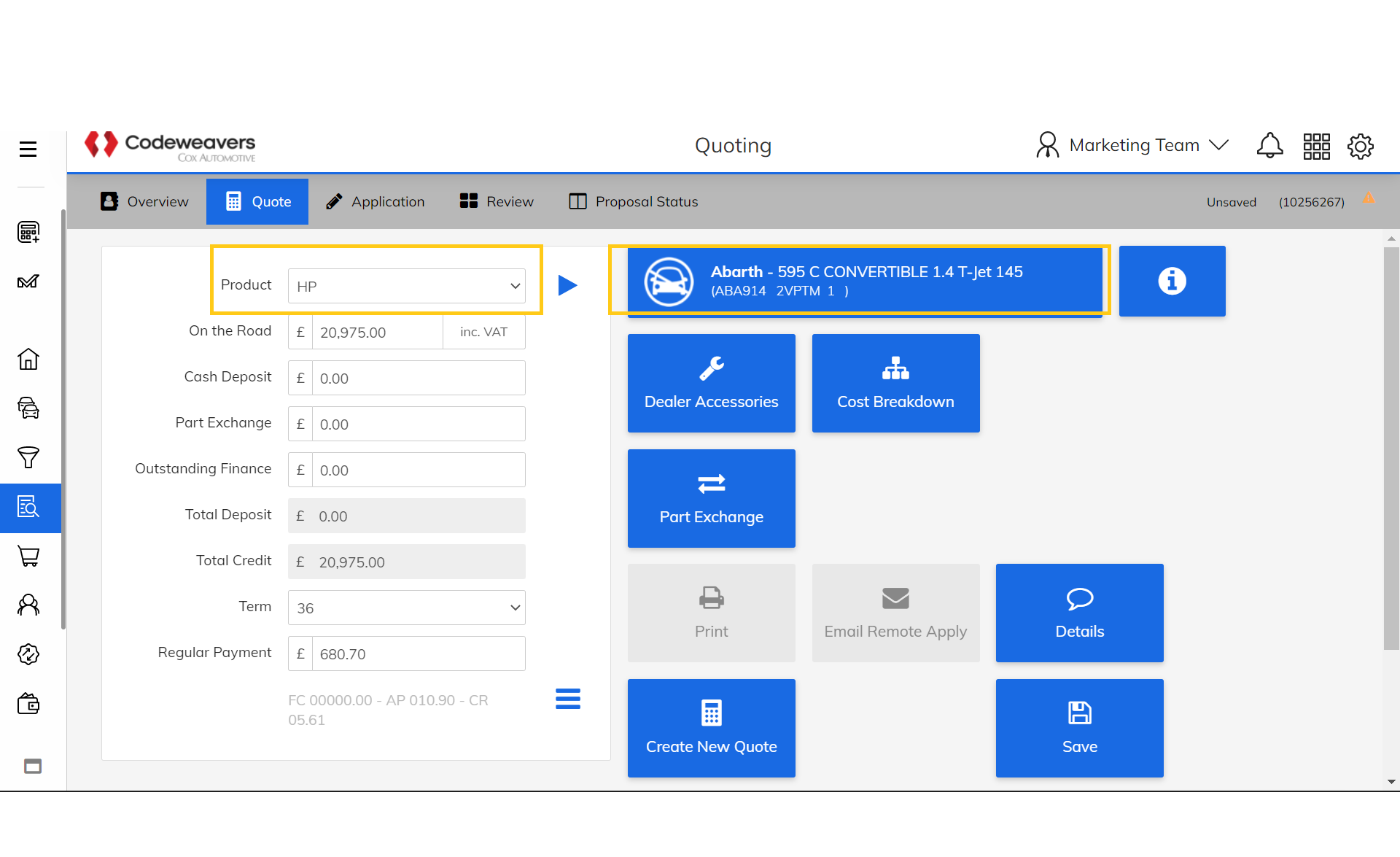 2) A pop-up appears for you to name the quote. We suggest using the customer's name and a number, for example, 'James Brown 1'.
Ensure your customer consents to the privacy policy.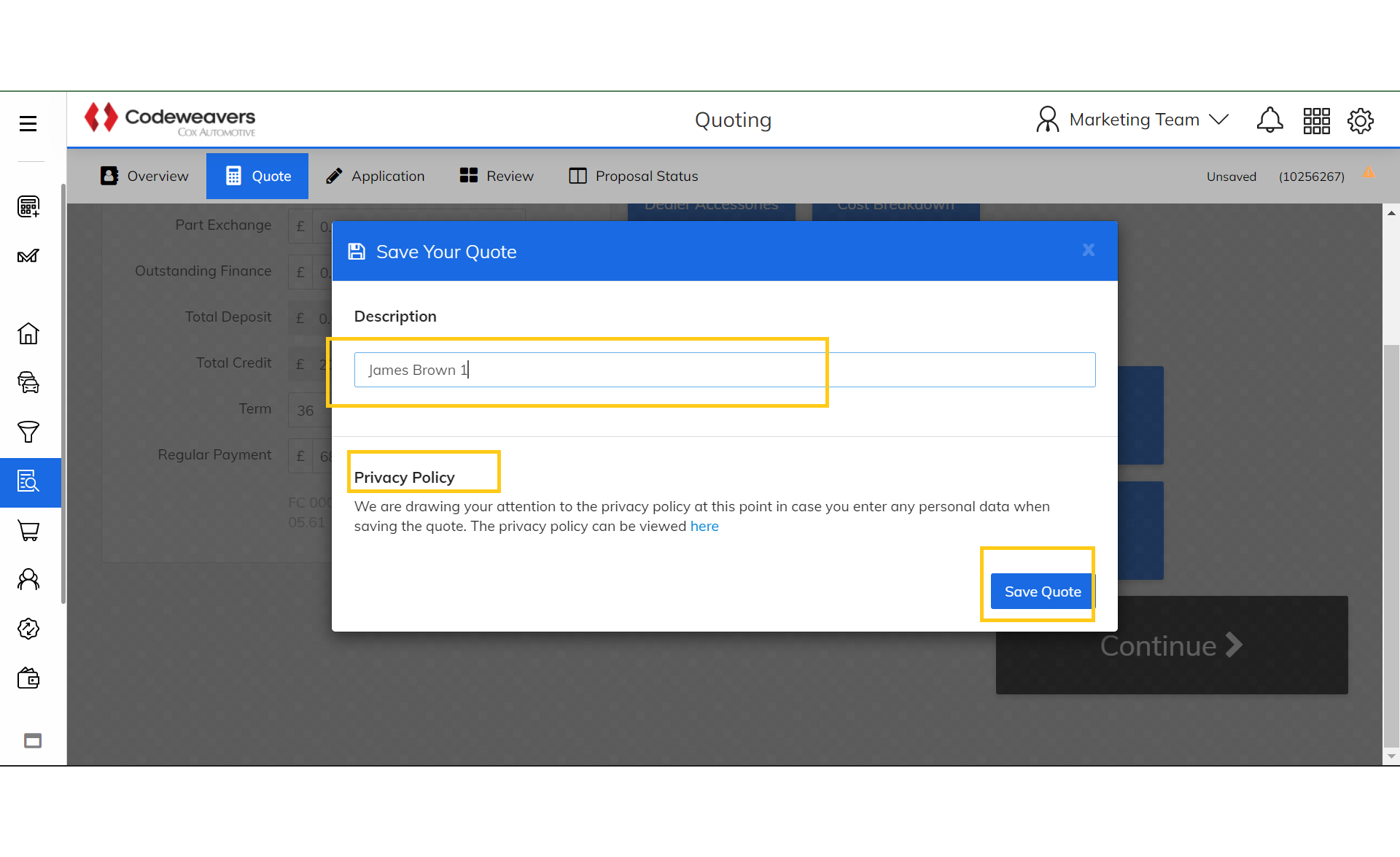 3) Create as many quotes as you need. Remember to 'Save' each time.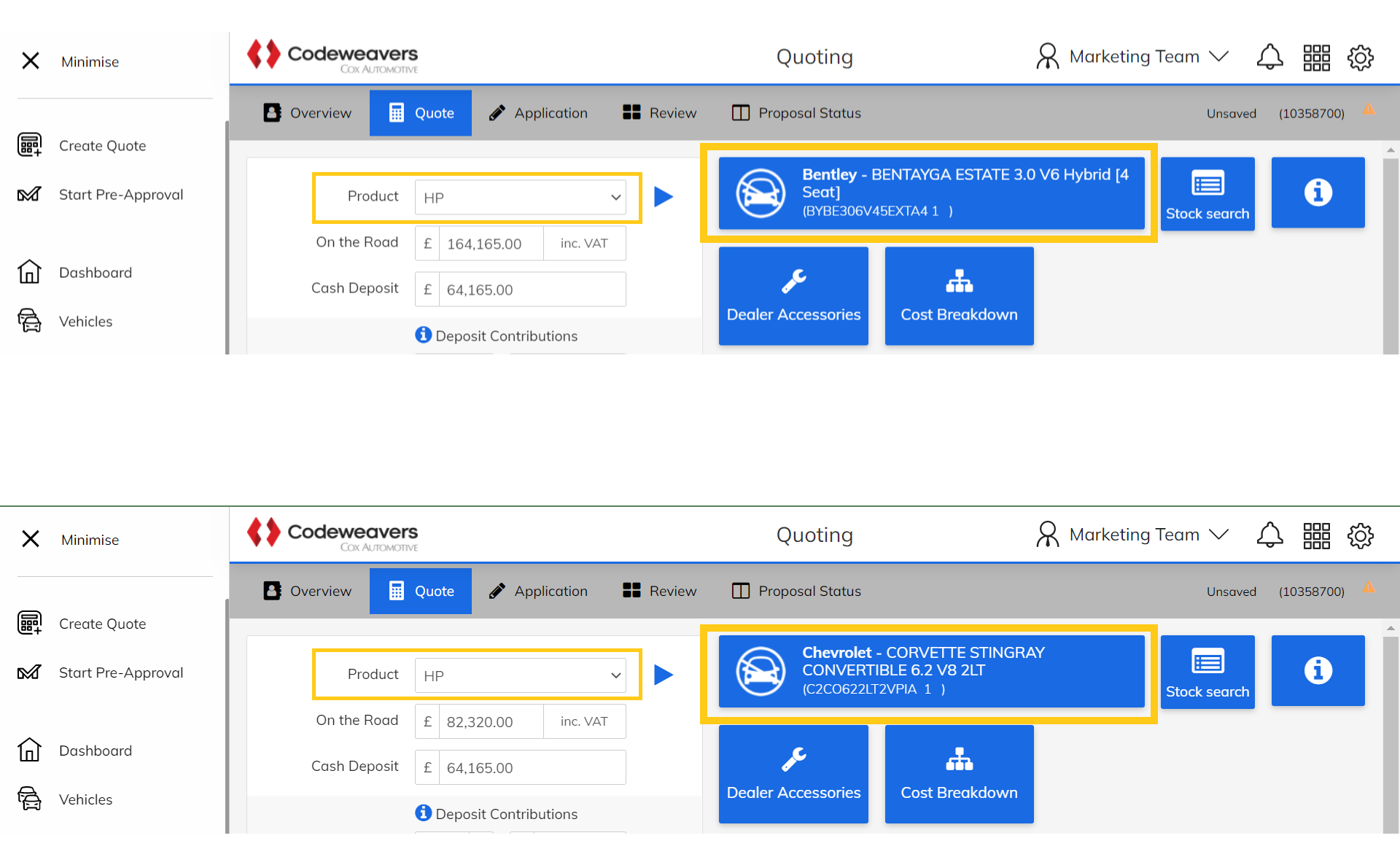 4) When you have created all the quotes you require, click on the 'Print' tile.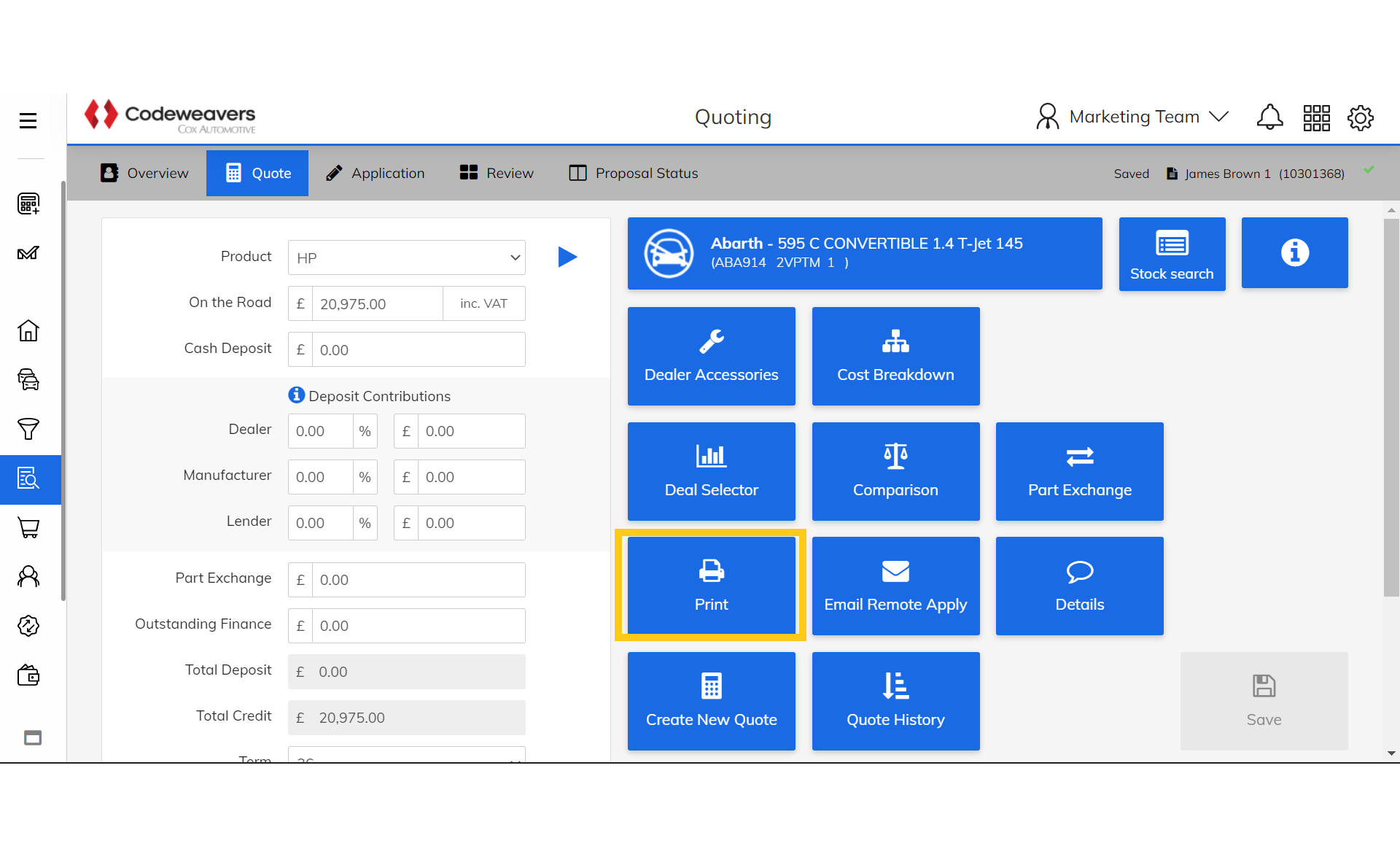 5) A pop-up appears with all the quotes created; scroll down to view all, if necessary.
To select quotes, click on them. You will notice a green checkmark when a quote is selected.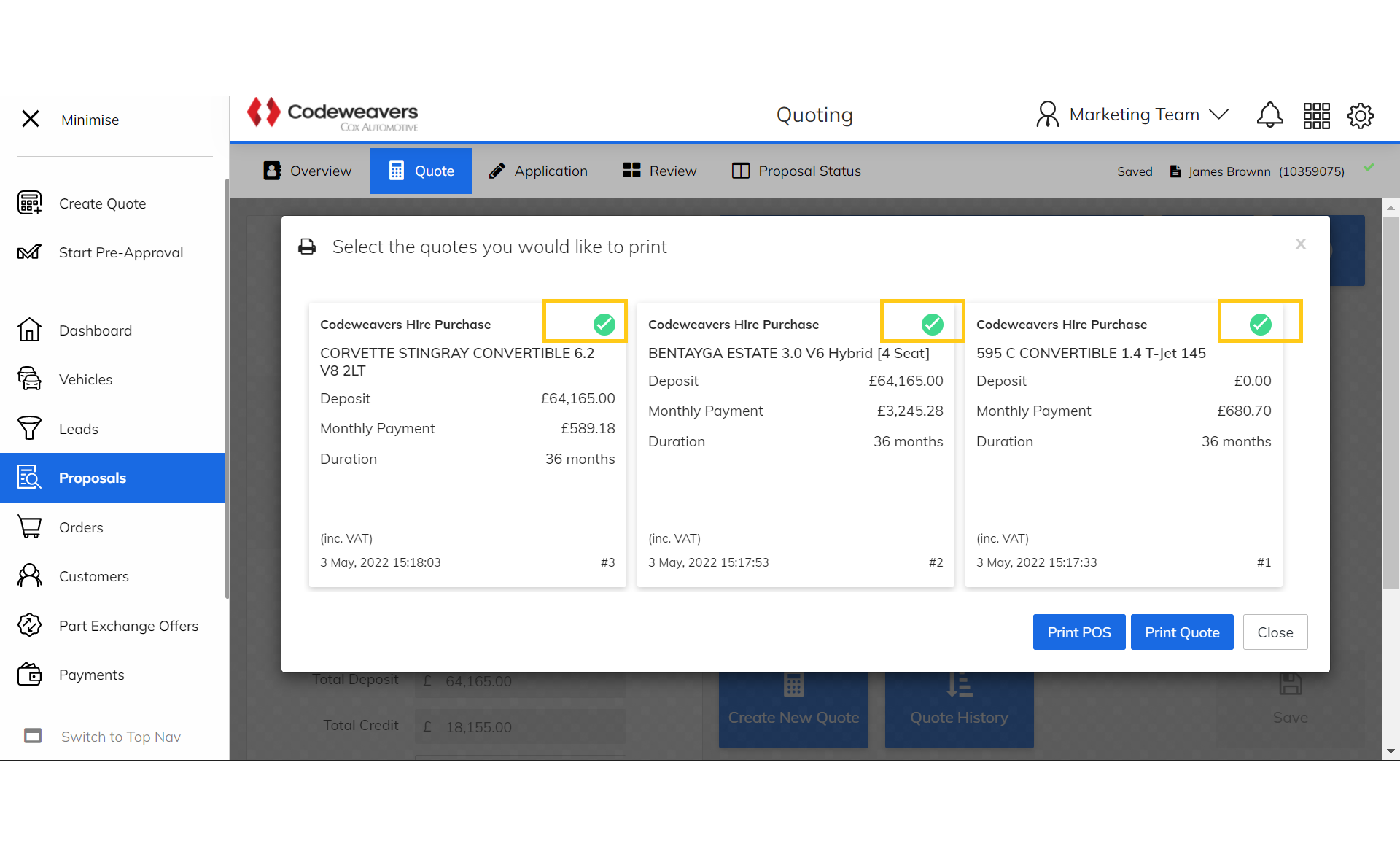 6) Click on 'Print POS' to view and print/download the quotes without the terms and conditions included.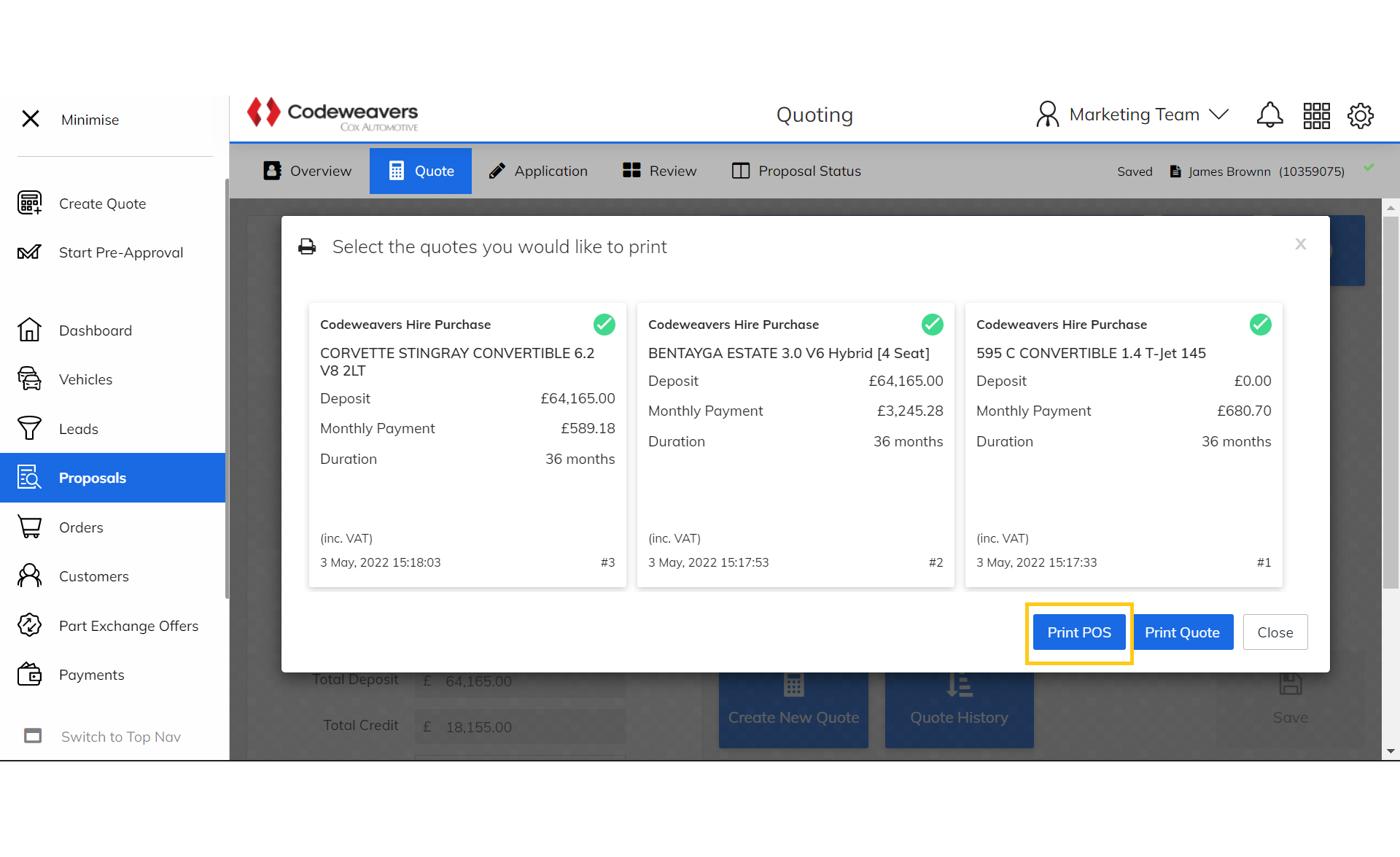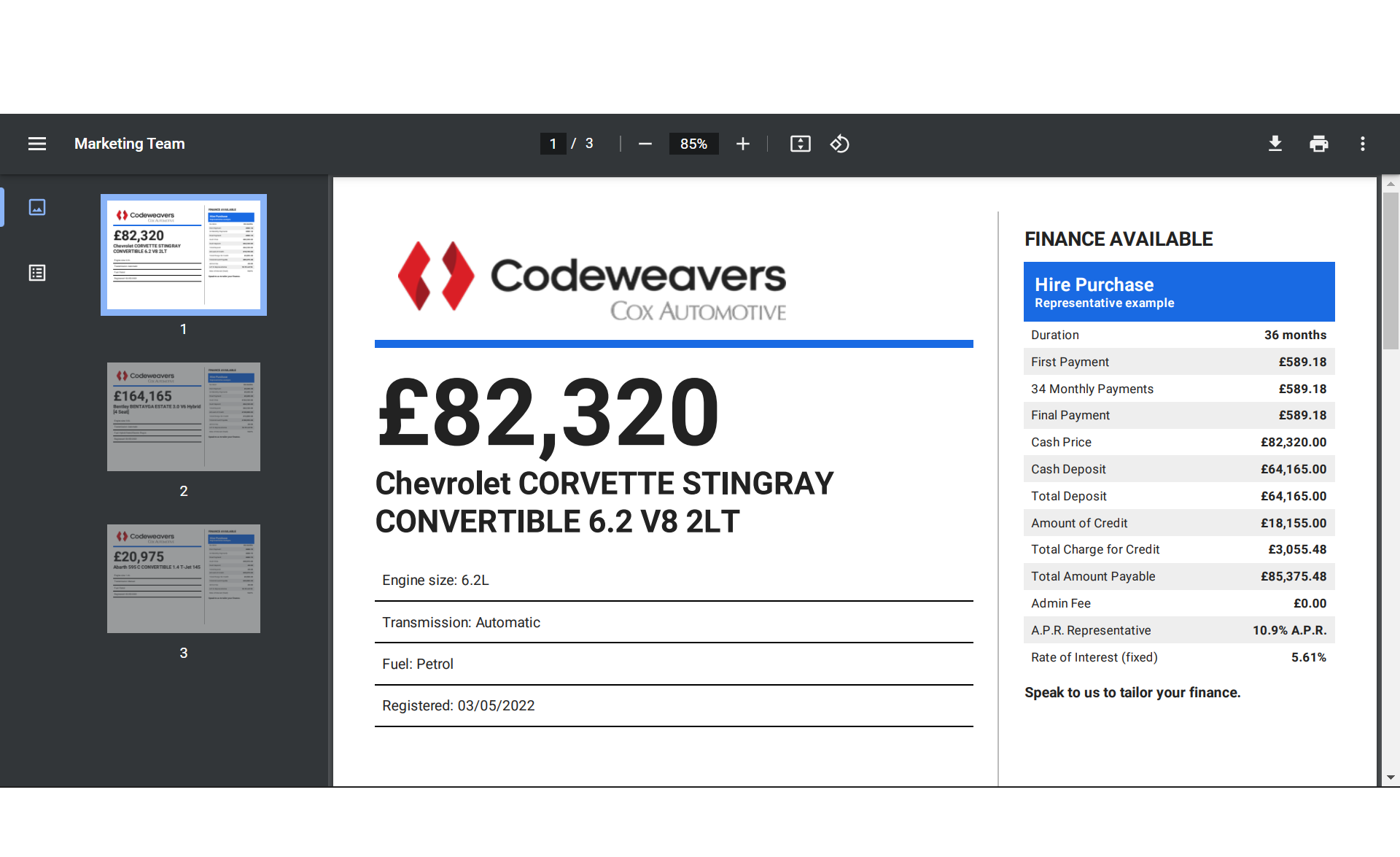 7) Click on 'Print Quote' to view, print/download quotes with the terms and conditions.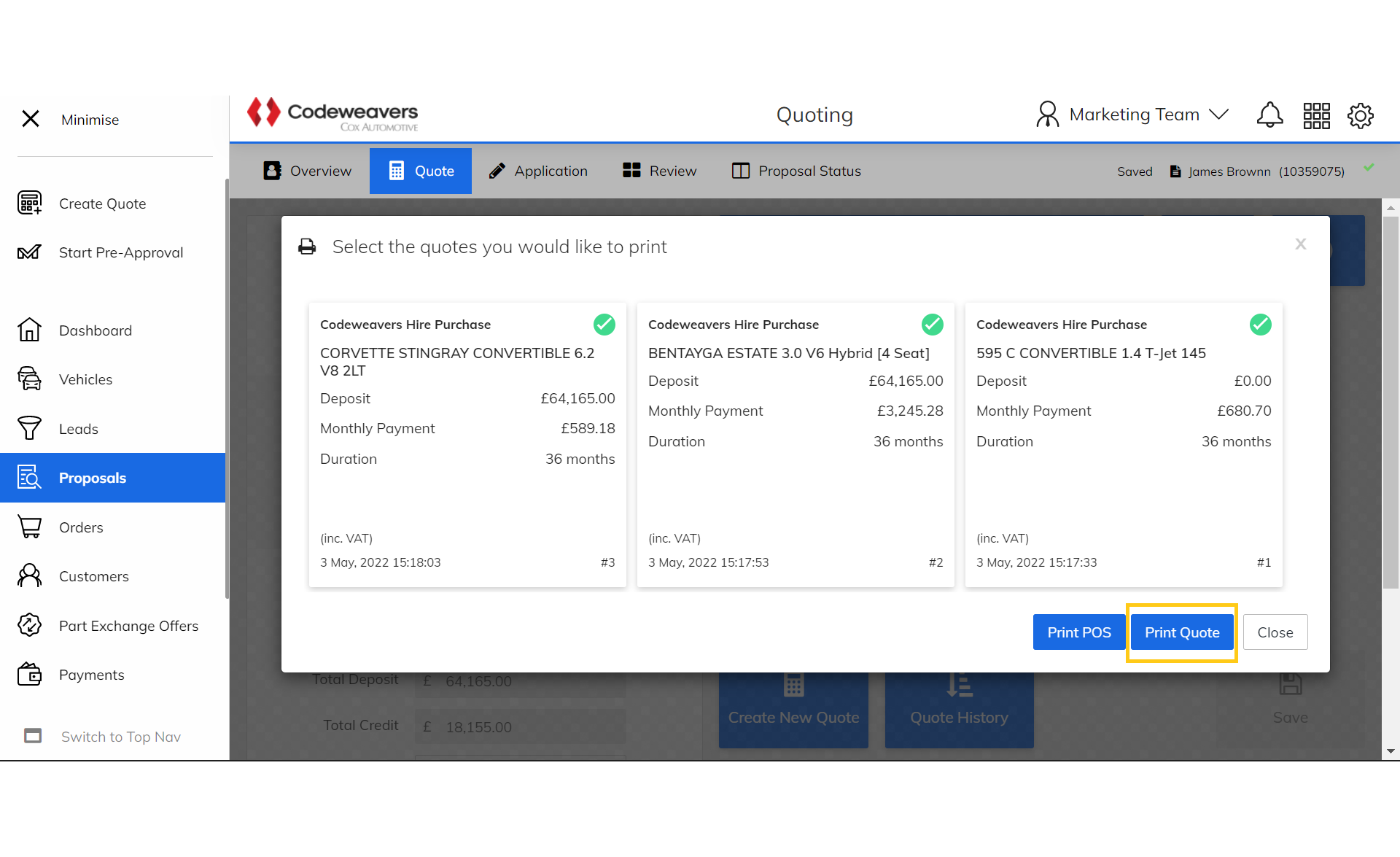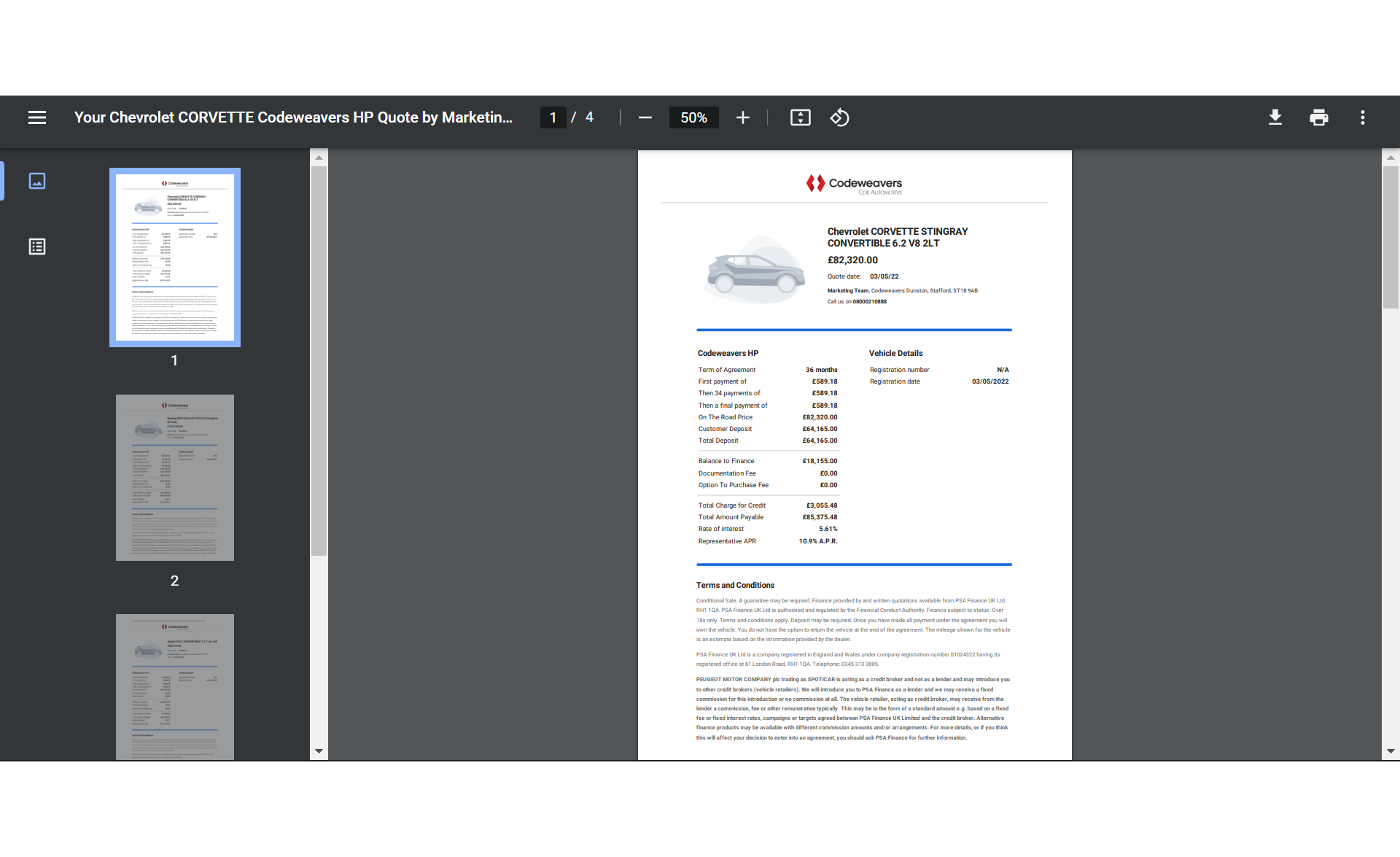 That's how you create multiple quotes for a customer.