Value Added Products (VAPs) are often part and parcel of purchasing vehicles. Here's how you can add and edit them in Showroom.
Step 1: Click on the 'Product & Services' tile on the Quoting page.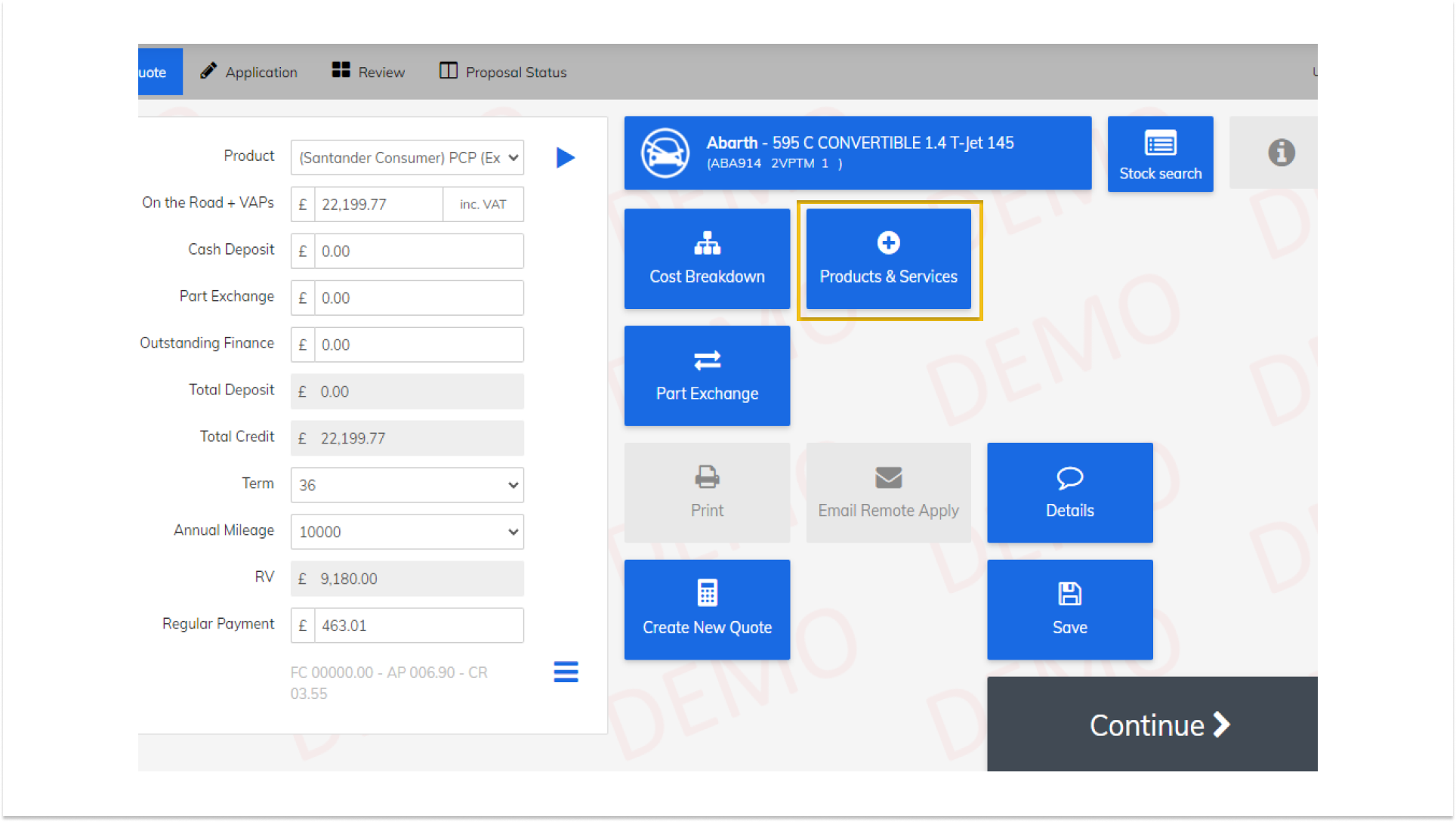 Step 2: A side panel appears with a dropdown of VAPs preconfigured.
Select the VAP you require and click 'Add'. To add a customised VAP, click on 'Custom' from the dropdown list.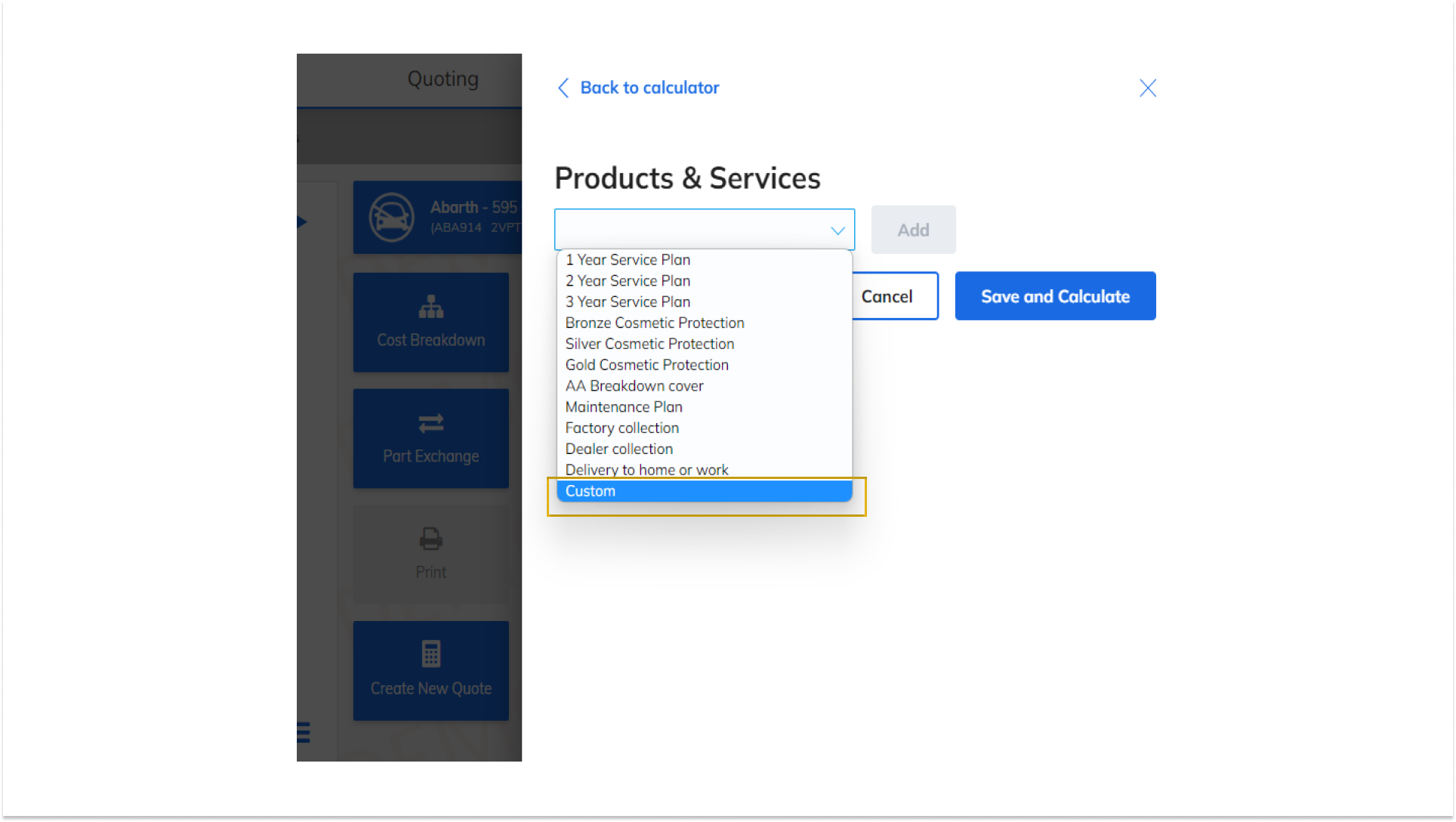 Step 3: A preconfigured VAP comes with the price you've set.
You can increase/decrease the price by hovering over the price box and pressing the upward or downward arrowhead.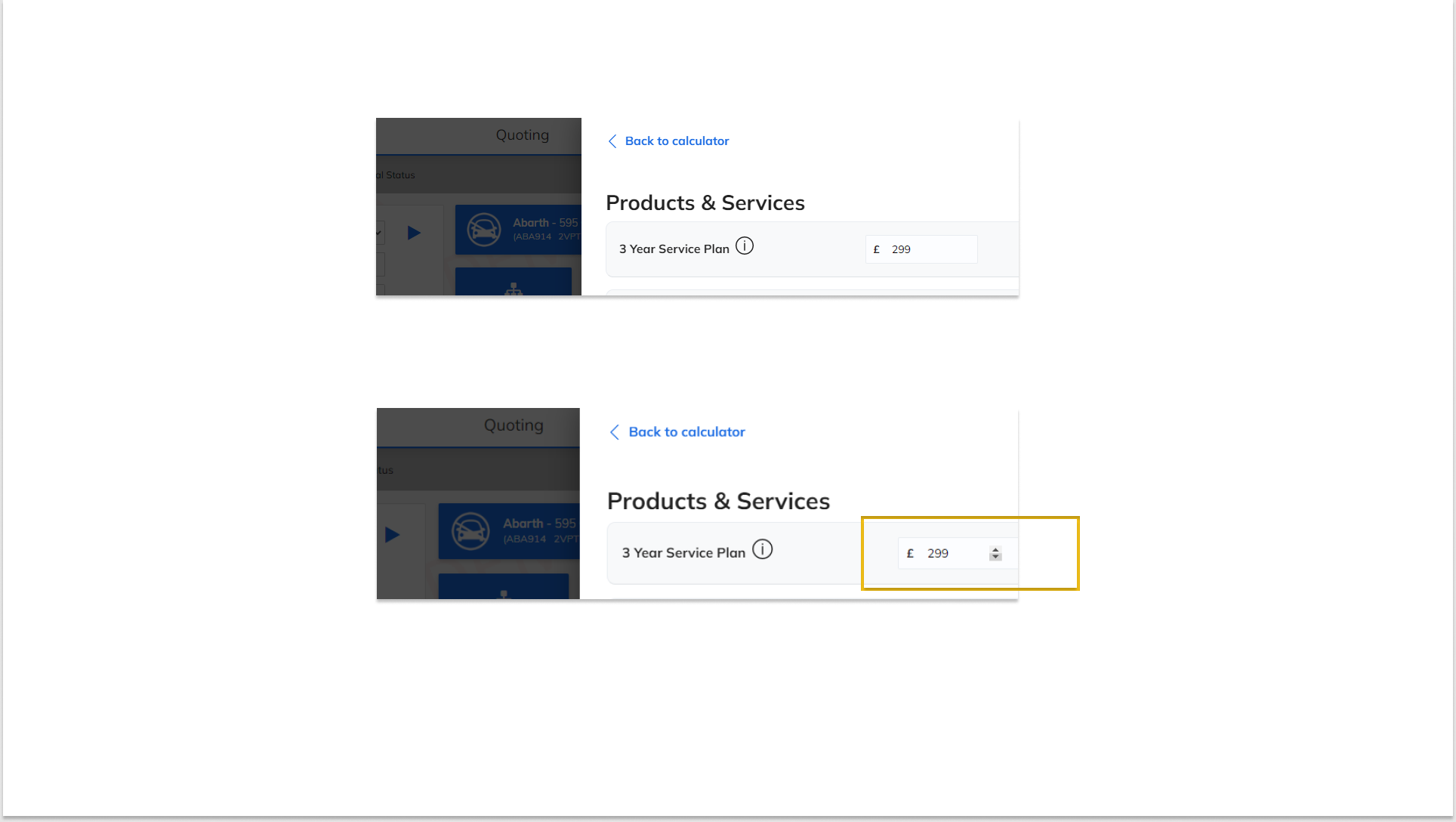 Step 4: Ensure you save!
When your desired VAPs are added, click on the 'Save and Calculate' button.