You can start an application immediately after creating a quote or by returning to a lead.
From The Quote Page.
The quote has been created, and the customer is happy to continue:
A) From the Quote page, click on 'Continue' (bottom right-hand corner); this takes you to the privacy policy page.
B) After reading, click on 'Agree and Proceed' at the bottom.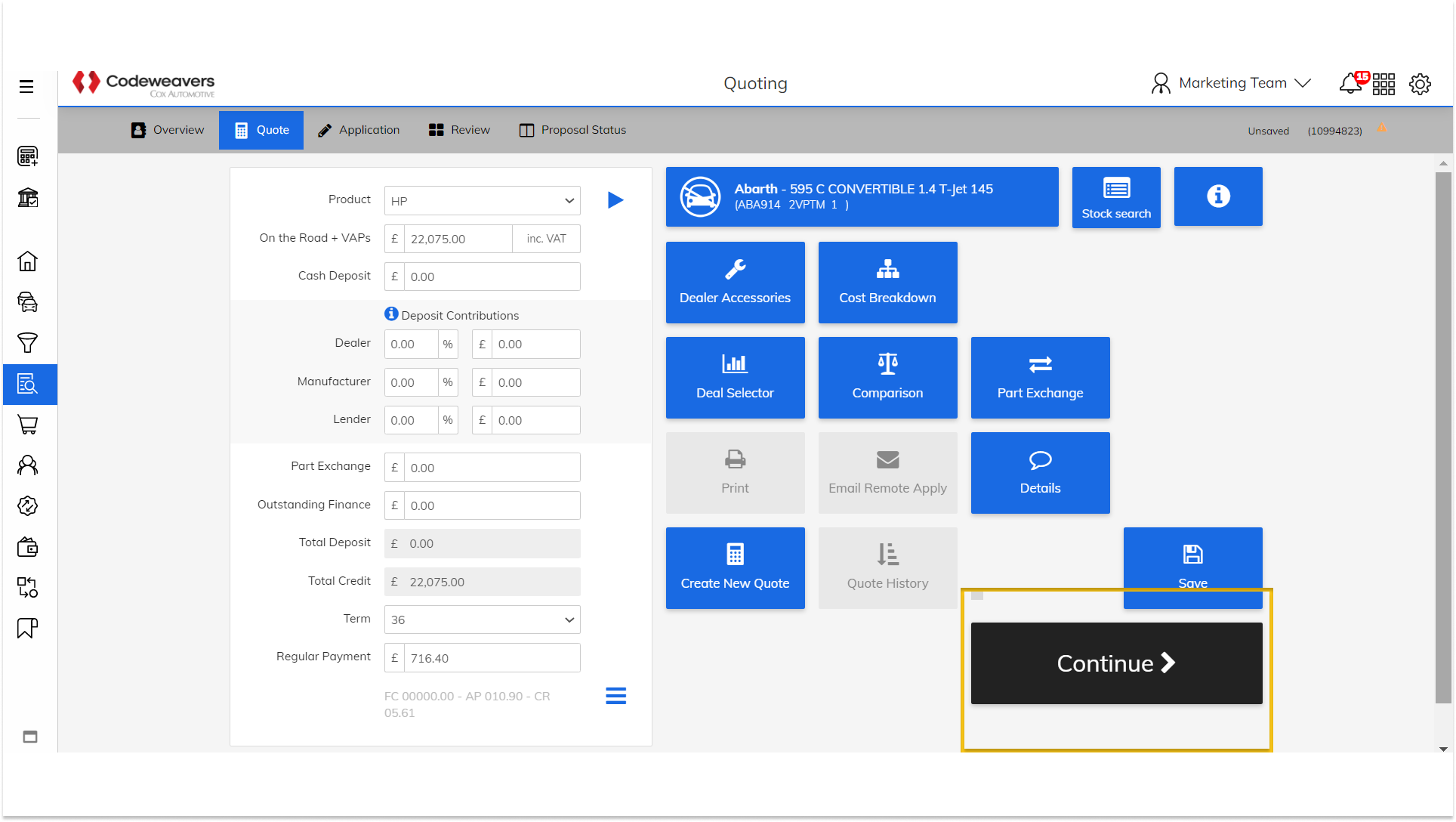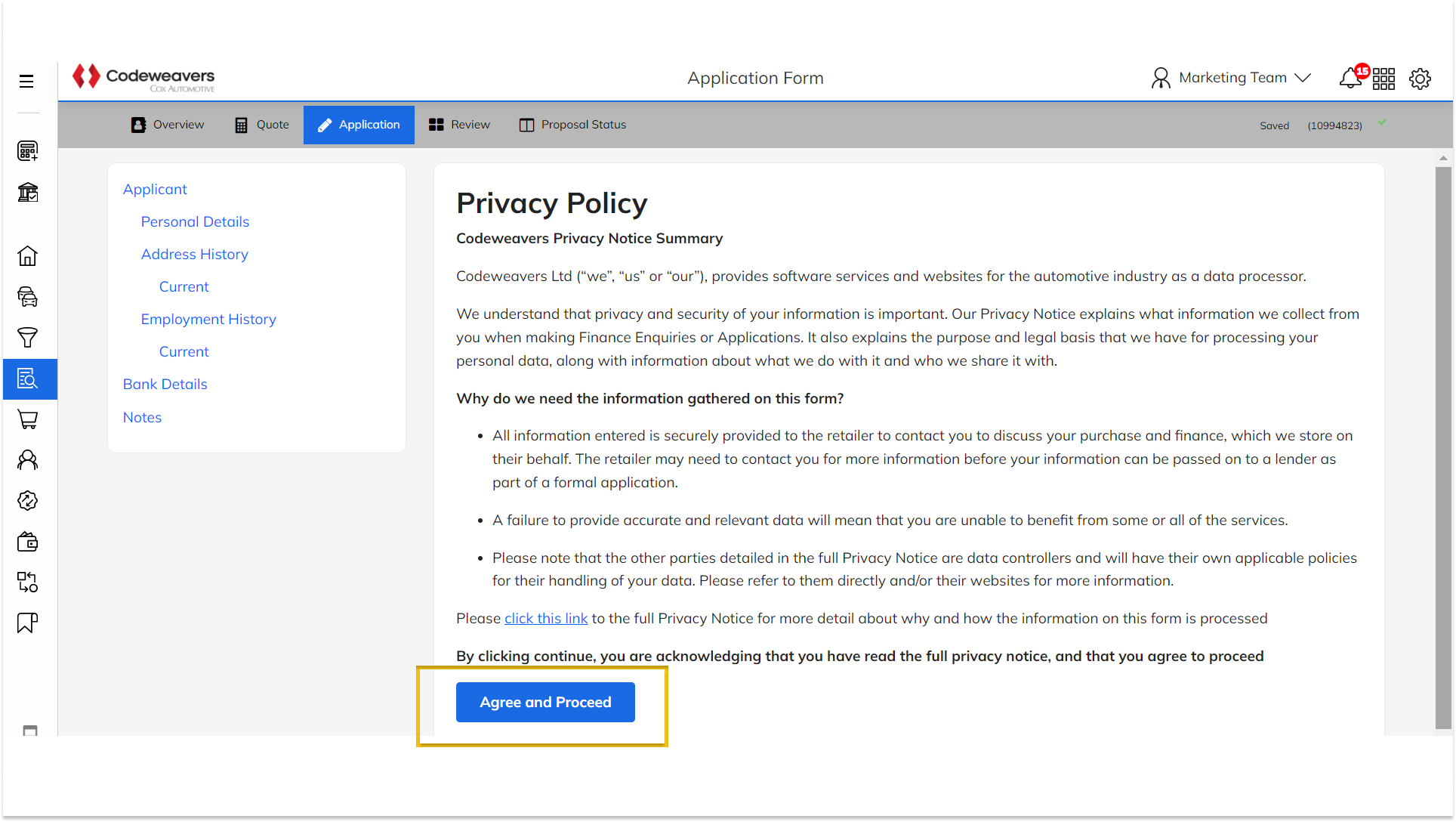 C) You are now on the 'Applicant' page.
Fill in all sections of the form and, at the bottom of the page, click 'Continue'.
The finance application is now completed, and you are taken to the Overview page. This page provides an outline of all information provided, as well as the application's status.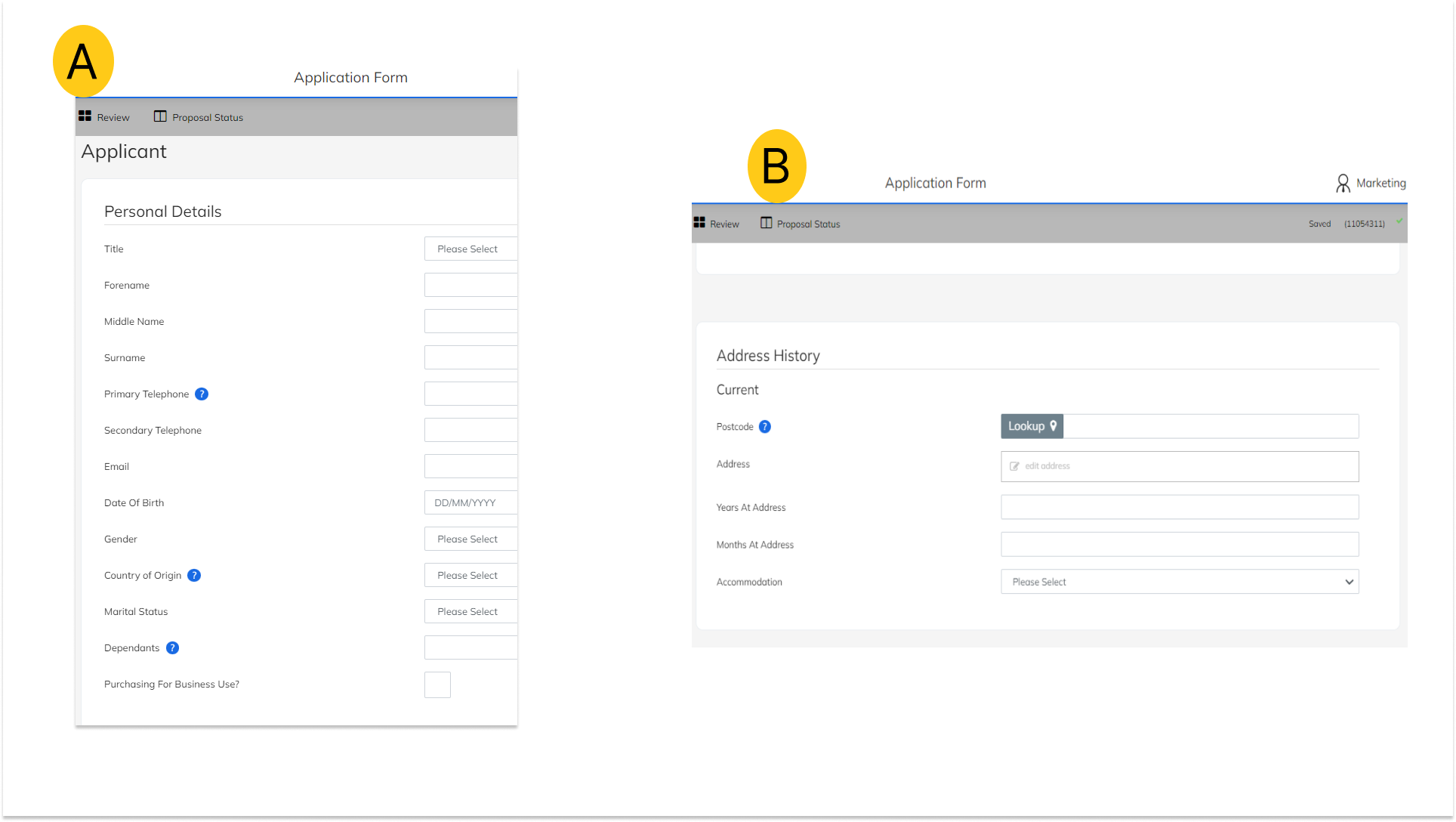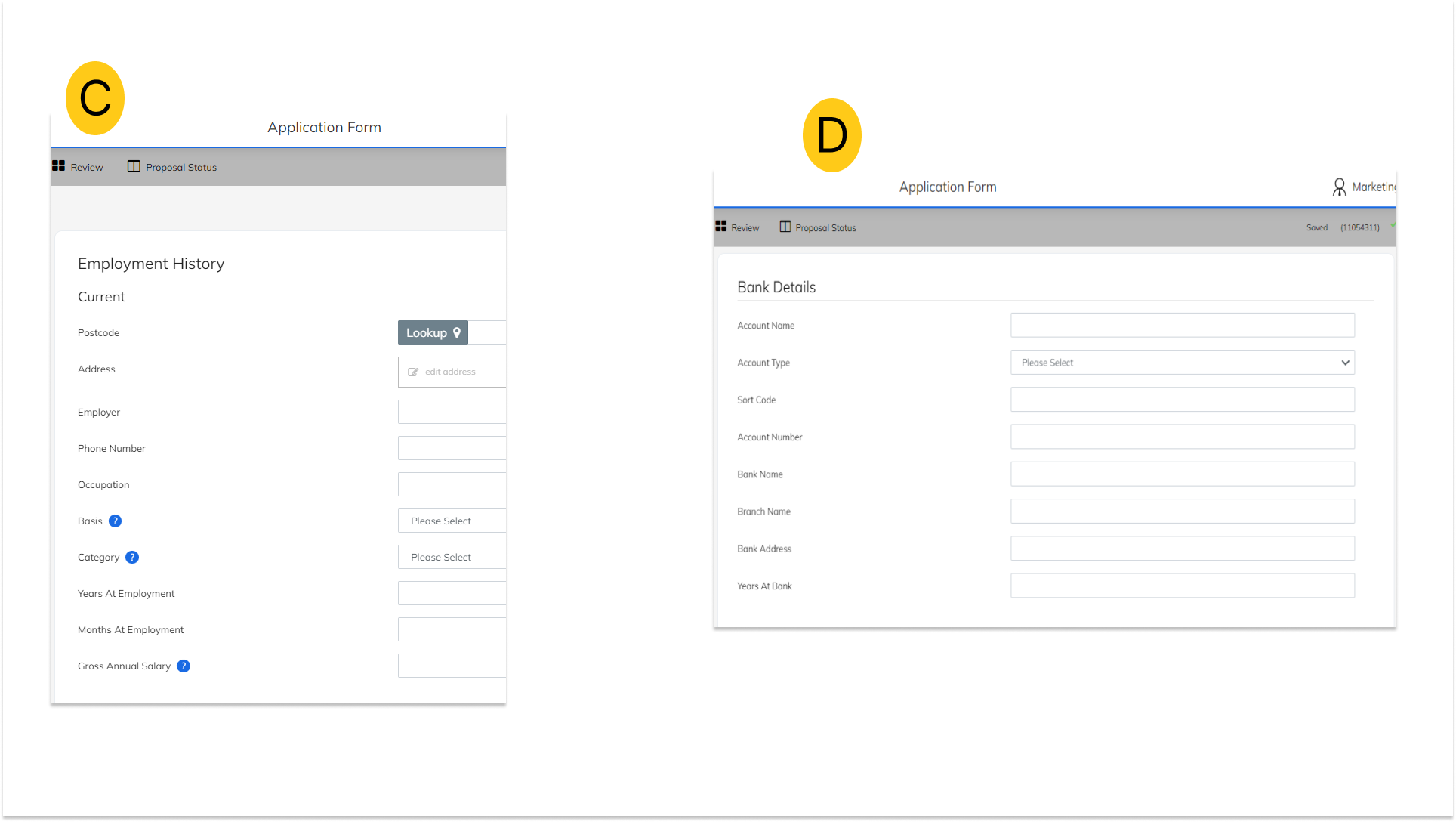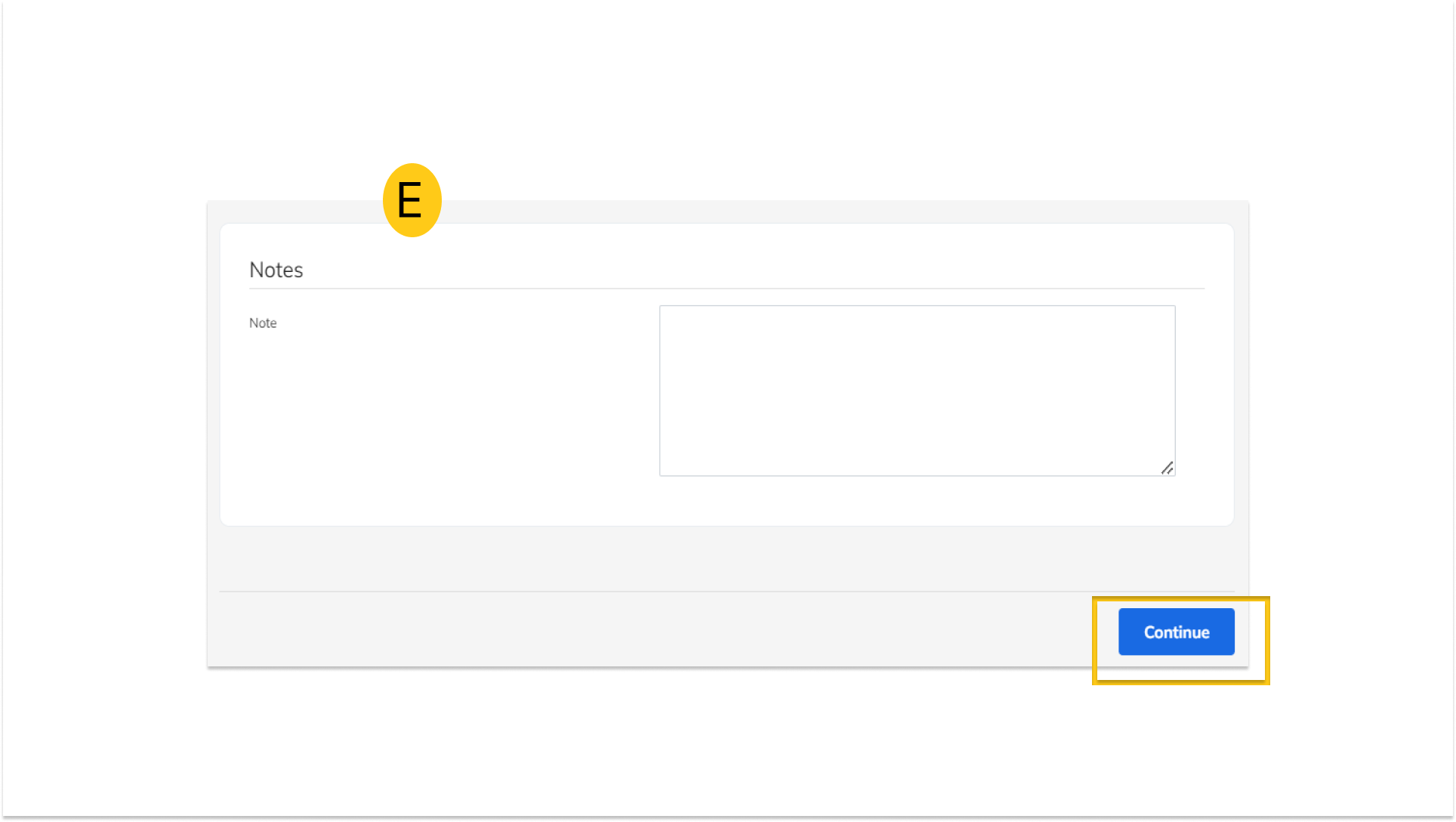 From Leads page.
As a refresher, leads allow you to resume from where you left off on a quote. You can access the leads page by clicking on the funnel icon on the navigation panel.
Search and locate the lead you're interested in from the leads page. Select it by clicking on any part highlighted in blue.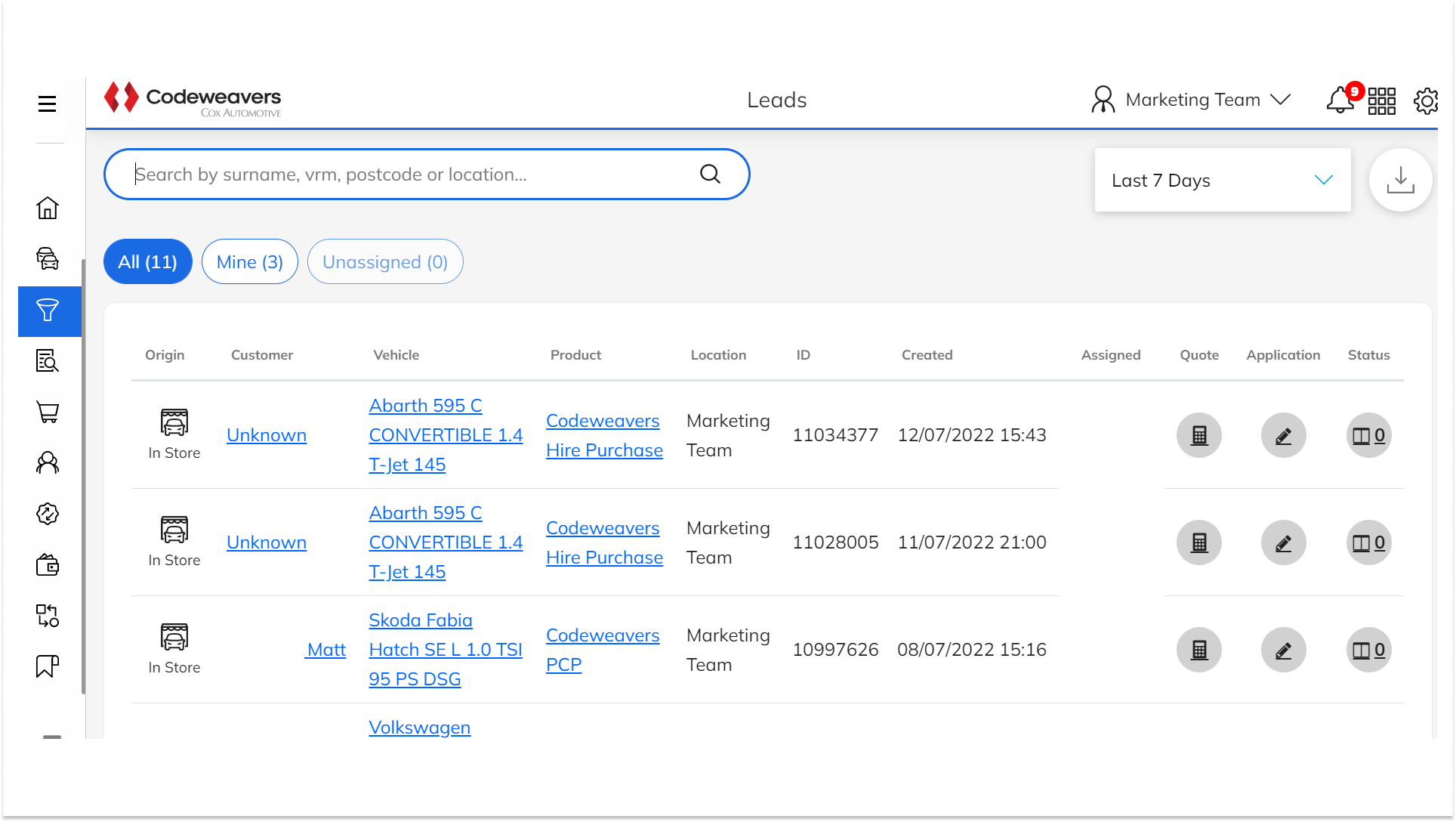 This takes you to the Overview page. Scrolling down this page, you'll find the Finance Application card. Click on the 'Review Application' button.
From here on, the process is the same as that above, i.e. you agree to the privacy policy, fill in the finance application, and then click continue to return to the Overview page.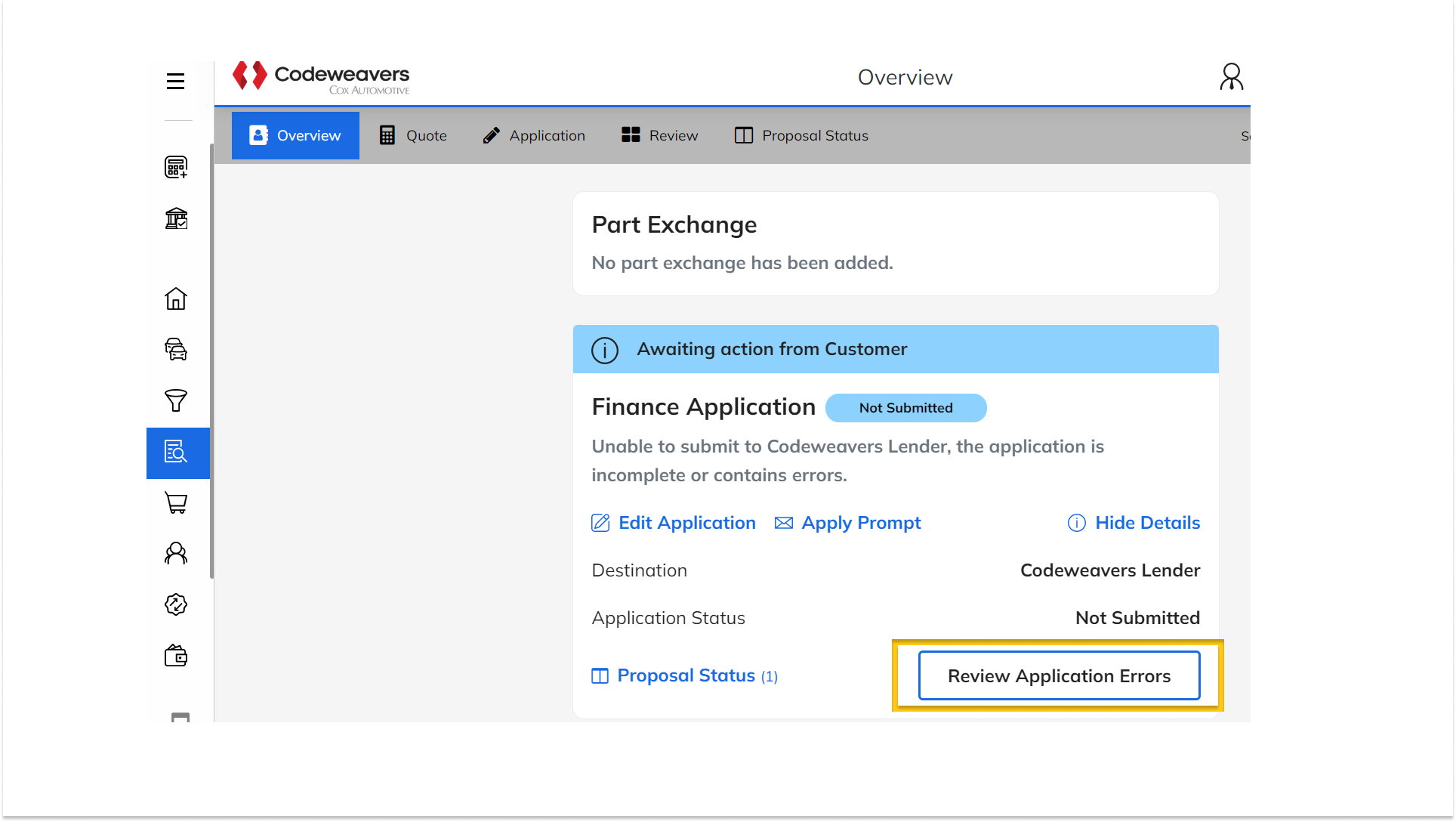 Next up, 13. The Overview Page.