What is a Lead?
It is information gathered when a potential customer interacts with products. For example, if a customer starts reserving a vehicle on your website, information collected from this interaction feeds through as a lead.
Leads also refer to draft applications. Let's say a customer starts a quote but doesn't want to continue right away to the finance application; the saved quote becomes a lead. When the customer is ready, you can return and continue.
Here's a quick recap of creating a lead:
Viewing Leads
To view leads, you can either,
Click on the 'View all Leads' in the Leads card on Dashboard.
Click on the funnel symbol on the navigation panel.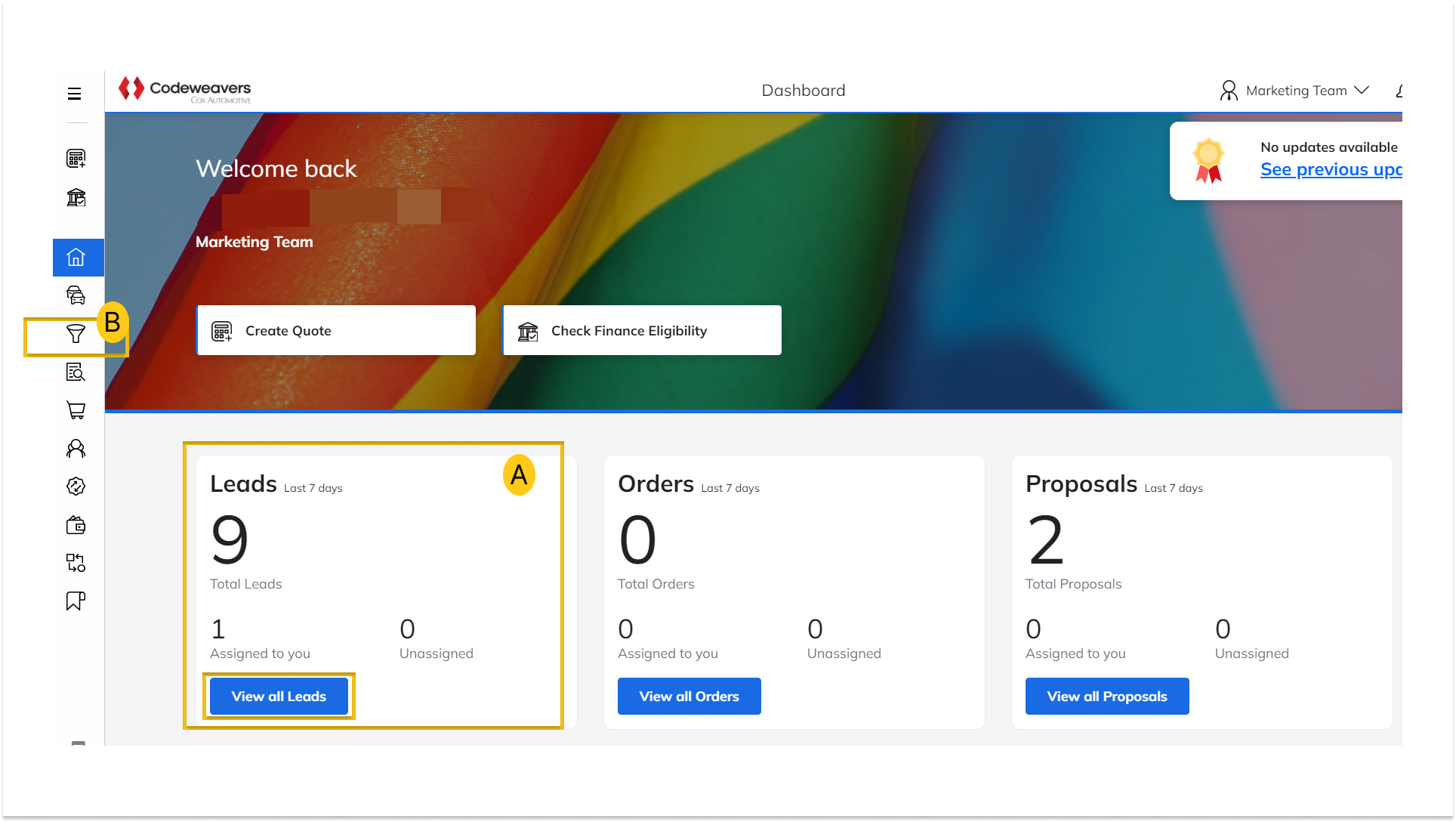 Either option takes you to the Leads page. In the search boxes at the top of the page, you can search using customer names, postcodes, etc. You can also search within a specific period, e.g., the last seven days.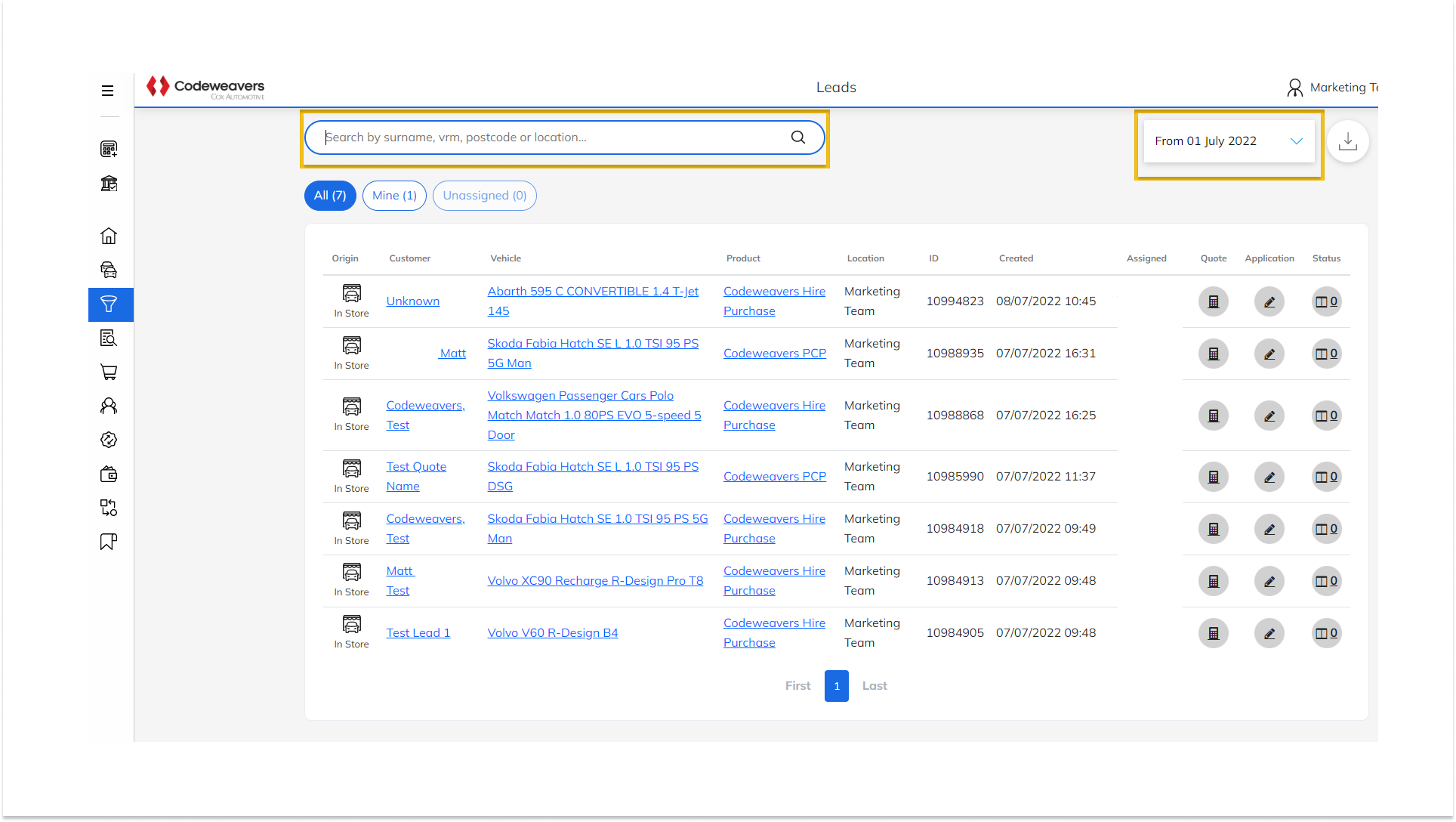 To see all related information about a lead, click on it. You'll be taken to the Overview page, where you can view all details about that lead.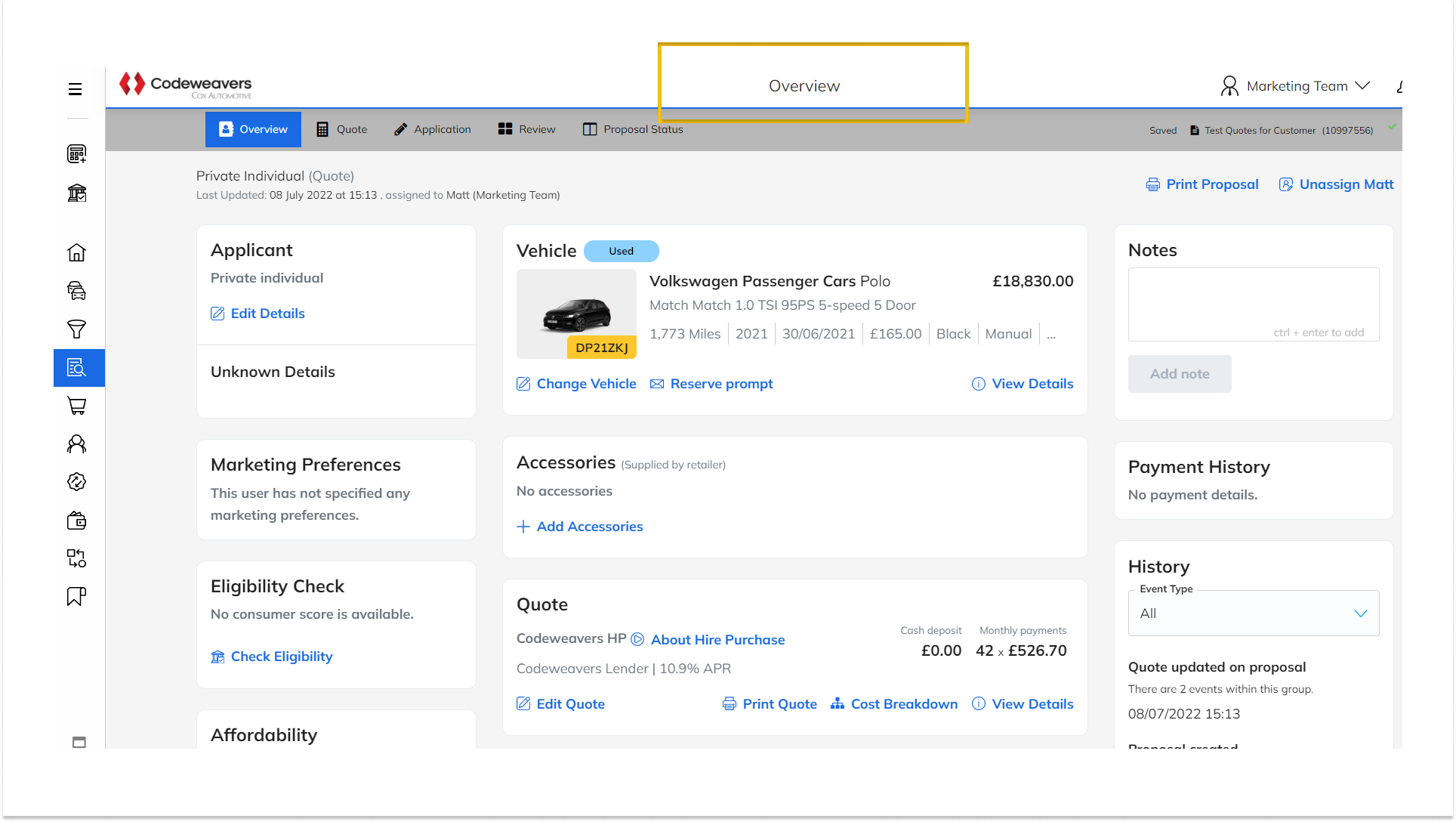 Next up, 9. How to Start a Quote.