Proposals are finance applications that are sent to a lender.
To find the Proposals page,
Click on Proposals (paper and magnifying glass symbol) on the navigation panel.
On Dashboard, you'll find a 'Proposals' box. Click on the 'View all Proposals' button.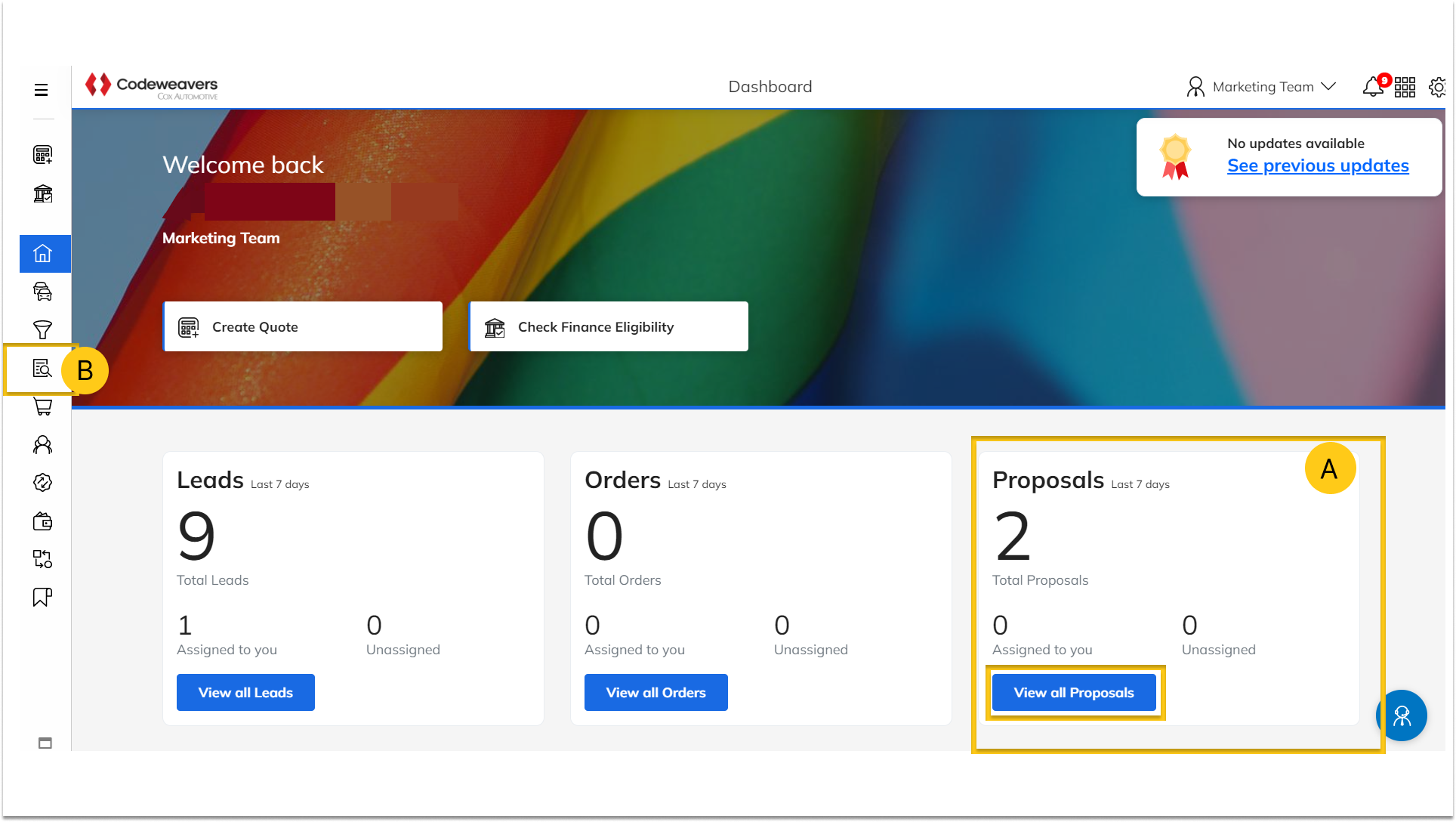 Either option takes you to the Proposals page.
Search boxes at the top of the page, allow you to search and find proposals using customer names, postcodes, etc. You can also search within a specific period, e.g., the last seven days.
When you've found the proposal of interest, click on any link. This takes you to the Overview page; you will see the application's information and progress there.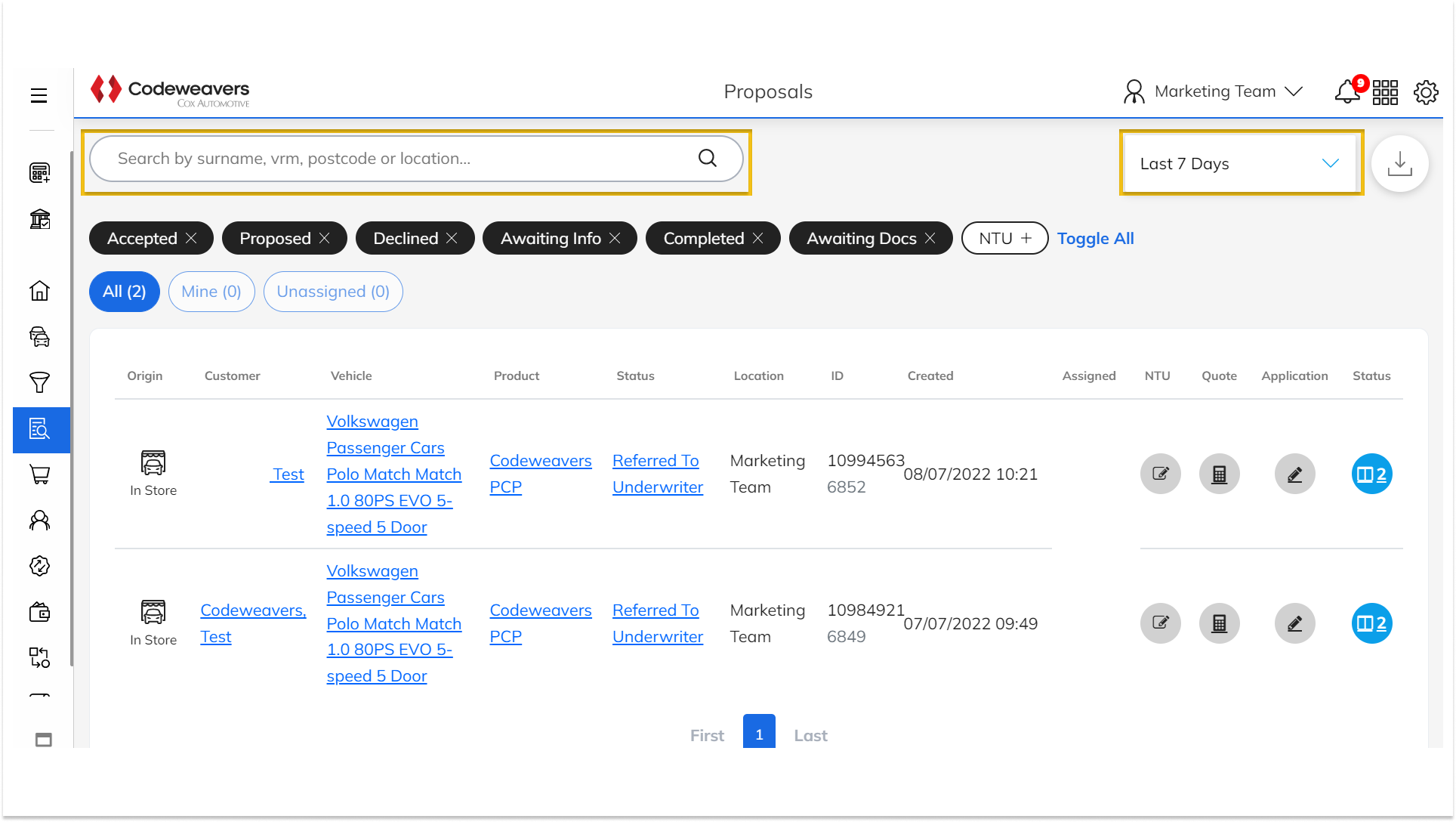 Next up, 12. Finance Application.