Within Showroom is the Email Remote Apply. This paid feature allows you to create multiple quotes and send them to a customer via a dedicated site.
Creating Email Remote Apply.
1. Create a quote and save it.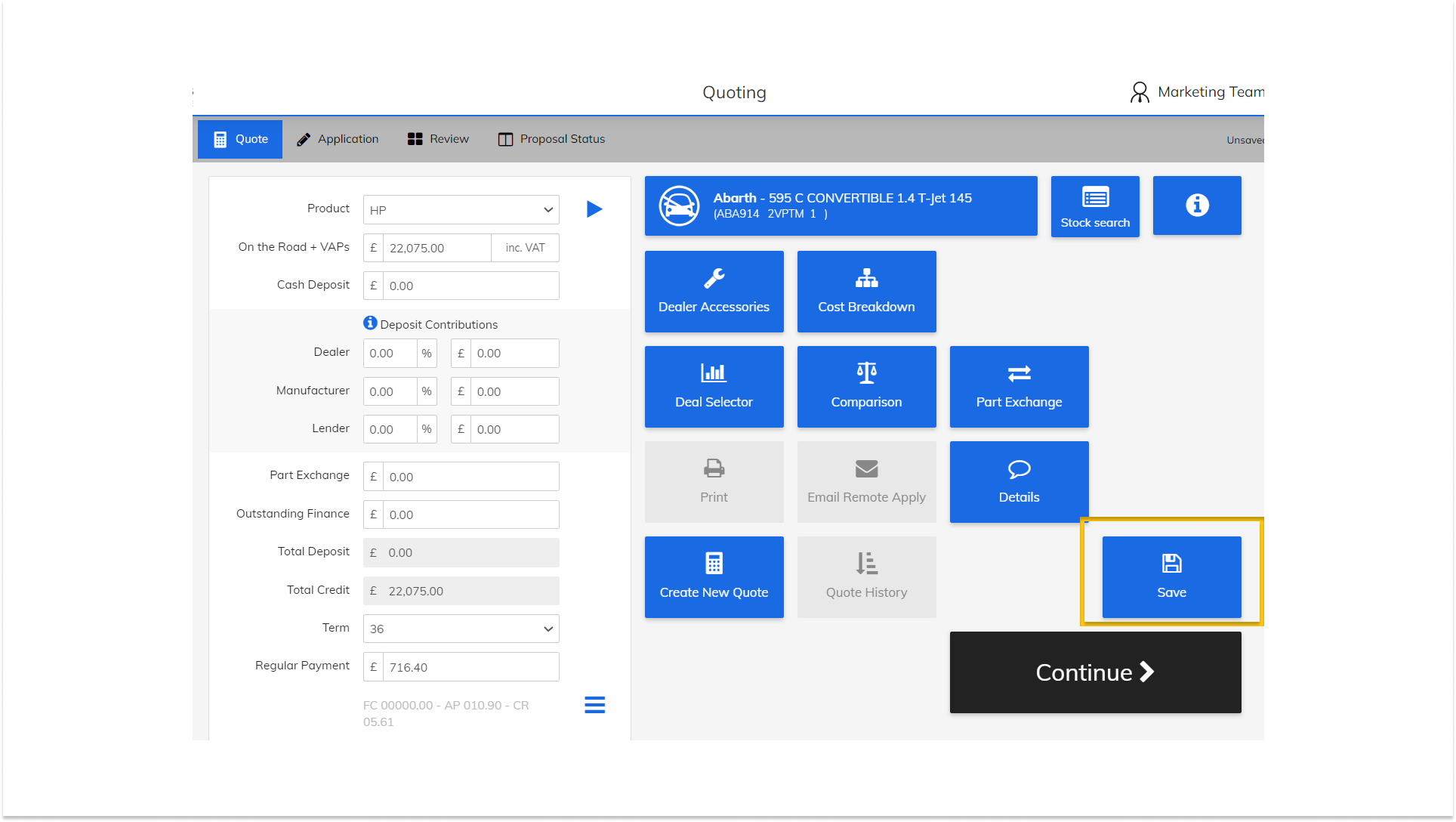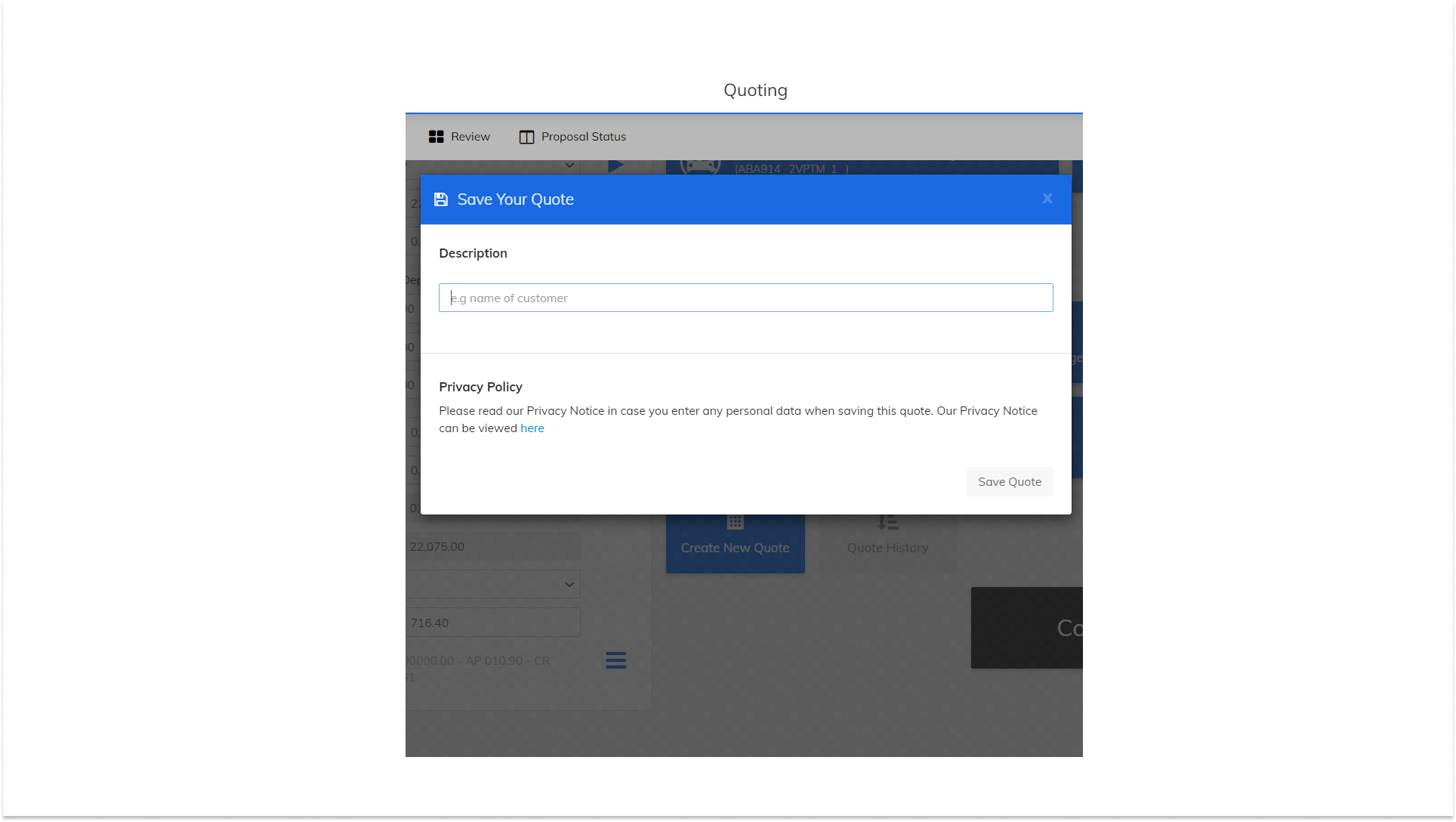 2. Repeat this step as many times as needed. Remember: change the vehicle and/or finance product for each new quote.
3. Click the Email Remote Apply tile to bring up all your quotes.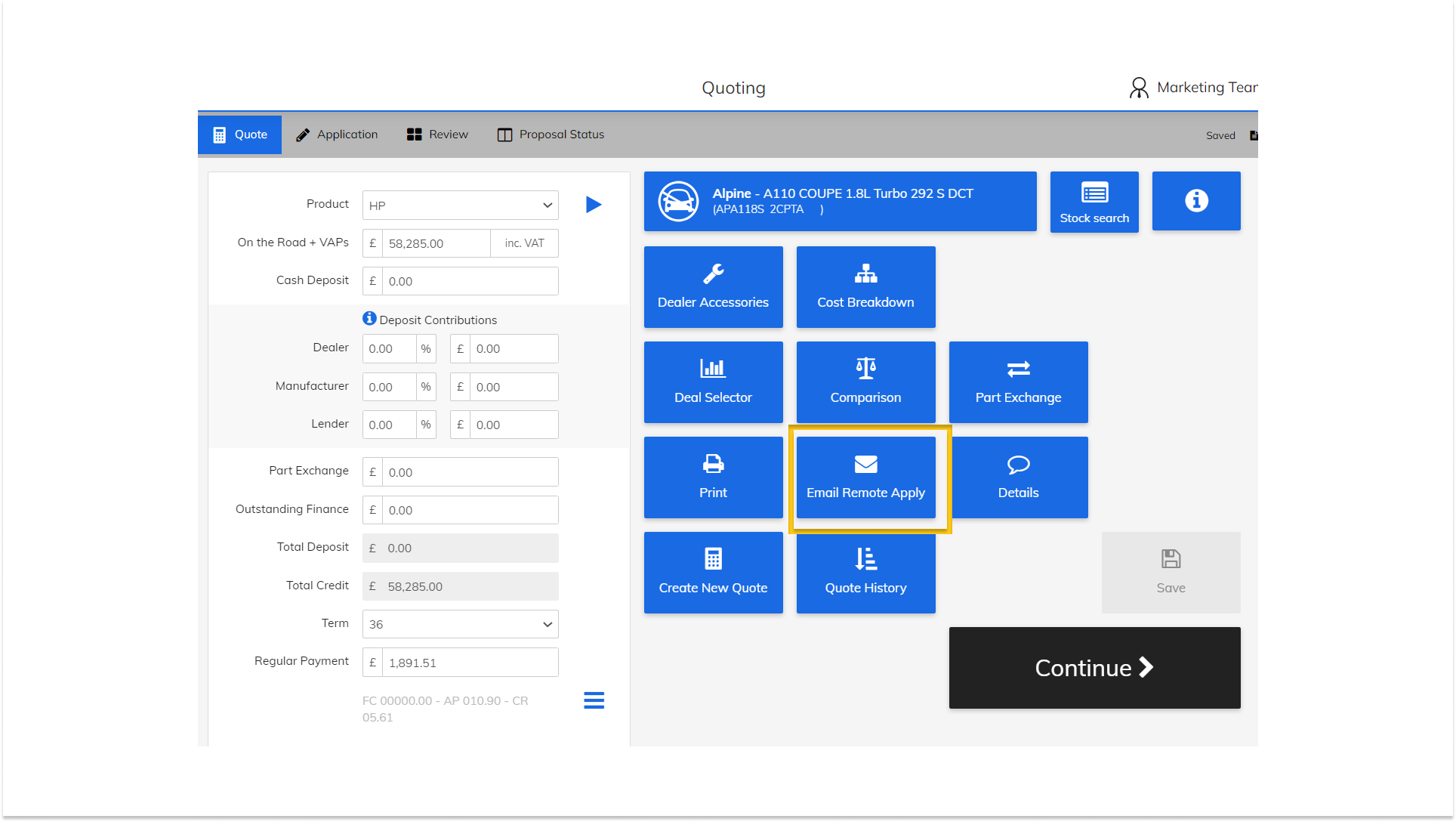 4. Click on the quotes you want to send your customer. You'll know they are selected when they have boxes around them.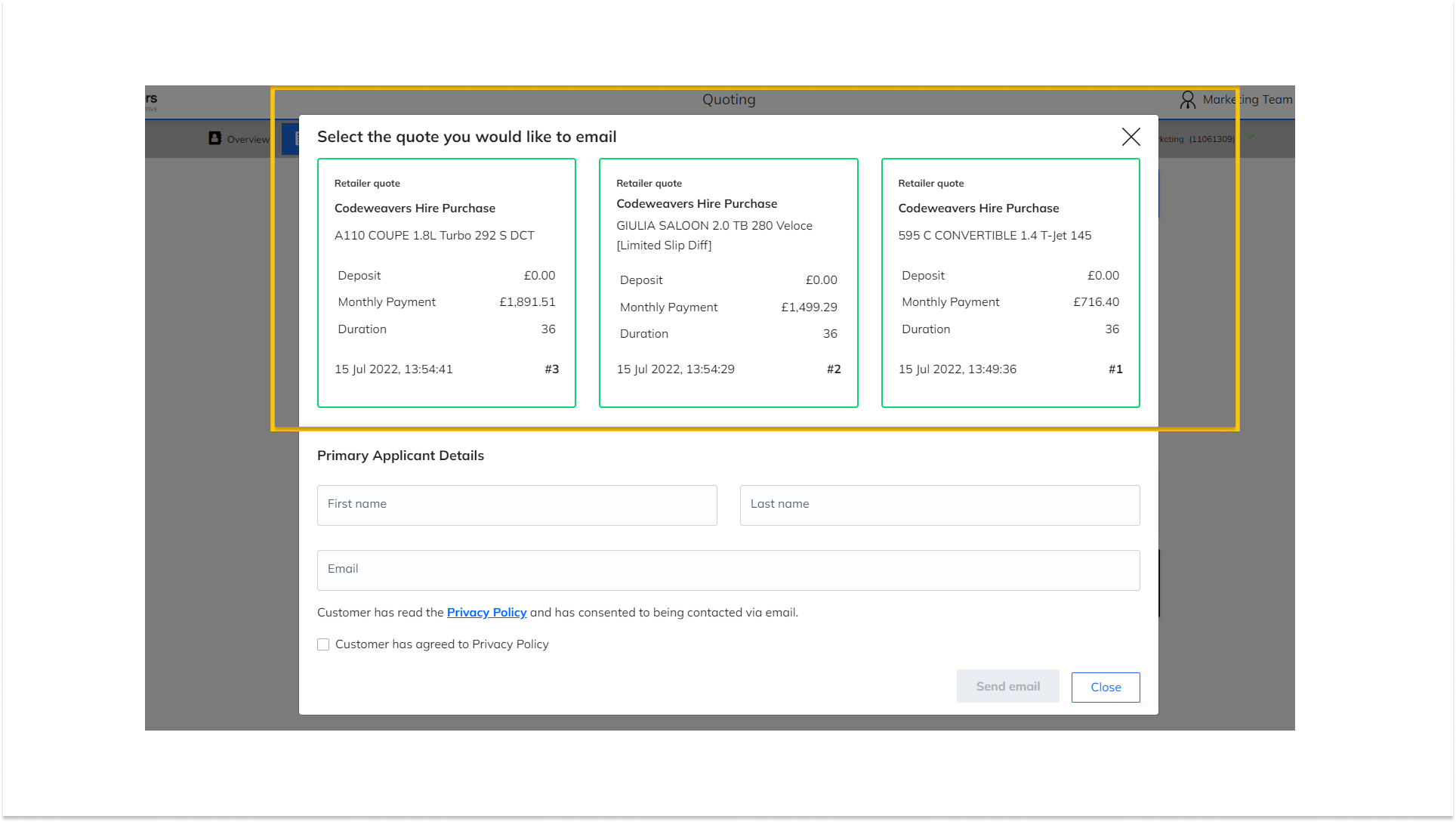 5. Enter your customer's name in the applicant details boxes, ensure they agree to the privacy policy and click 'send email'.
Your customer then receives an email, giving them access to their own unique web page. This web page showcases the vehicles and finance options you selected. It also gives the customer the option to adjust their finance based on their personal circumstances.
You can also link a range of our other tools and solutions to the Remote Apply journey, such as Reserve Checkout and Apply for Finance.