In the previous article, we discussed the three ways of creating a quote. We'll now focus on what comes next: how to complete a quote. 
The process varies depending on if you started your quote via the calculator icon/ 'Create Quote' button or from the vehicle section. We'll go through each separately.
The Calculator Icon/'Create Quote' Button:
If you started a quote by clicking on the calculator icon or the 'Create Quote' button, you are taken to the 'Create Proposal Options' page.
On this page;
1) Select the customer type (for example, an individual or a company) and the vehicle type (car, bike or LCV), then press 'Continue'.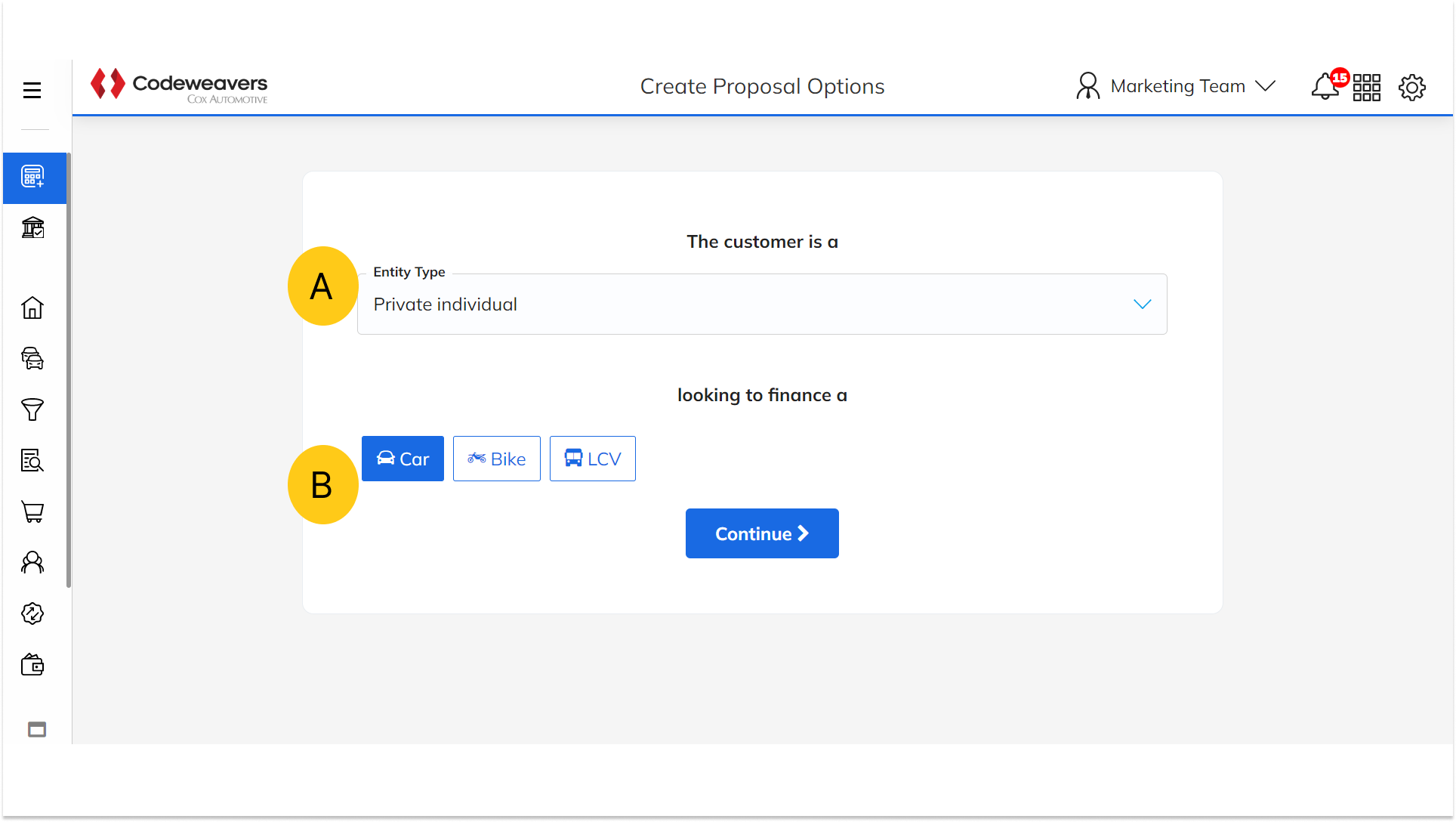 2) You've now arrived at the 'Quoting' page. Click on 'NO VEHICLE- Please select a vehicle'.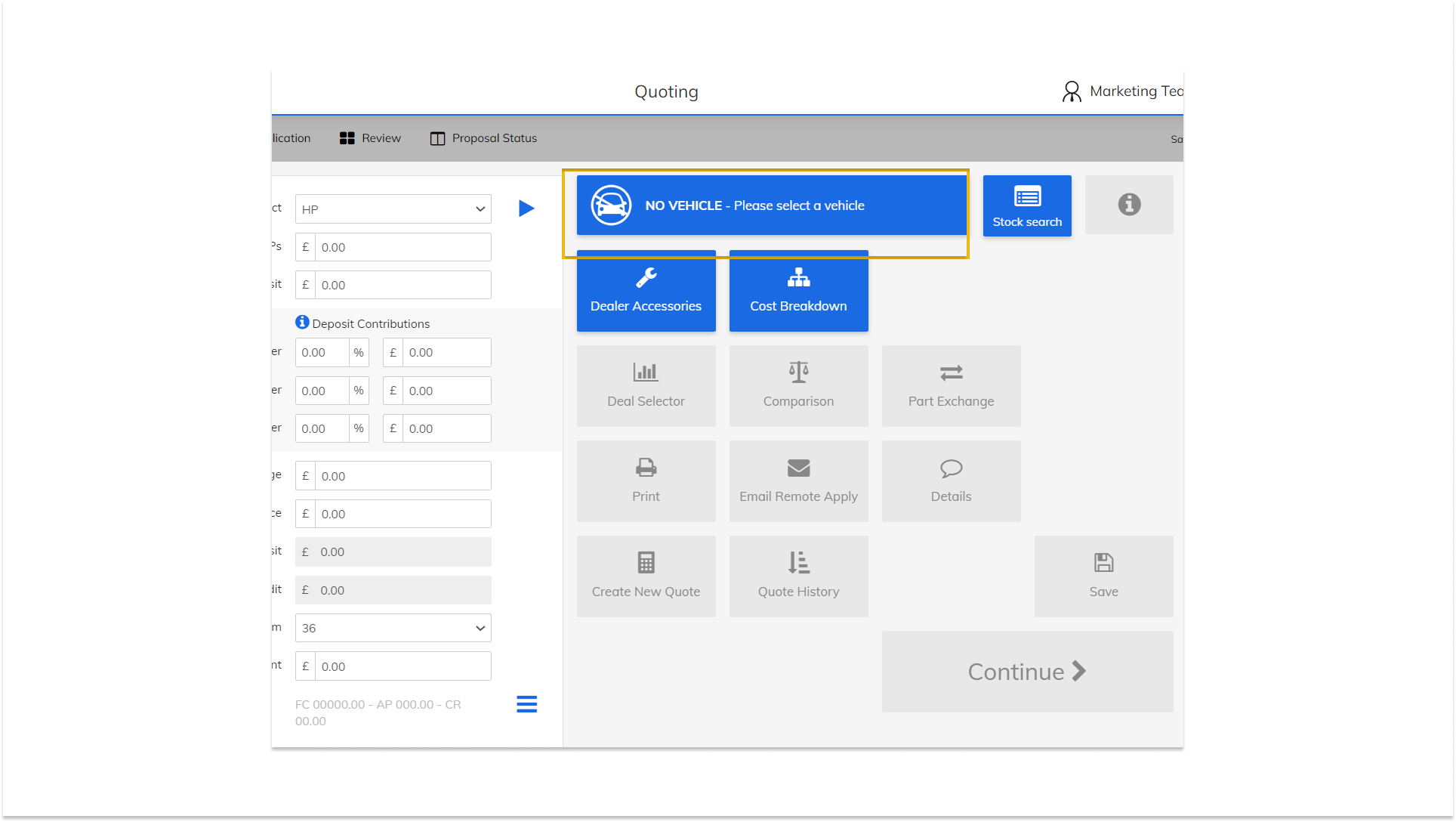 3) A pop-up screen appears with several ways to pick a vehicle. You can use a VIN, VRN or even a manufacturer's logo.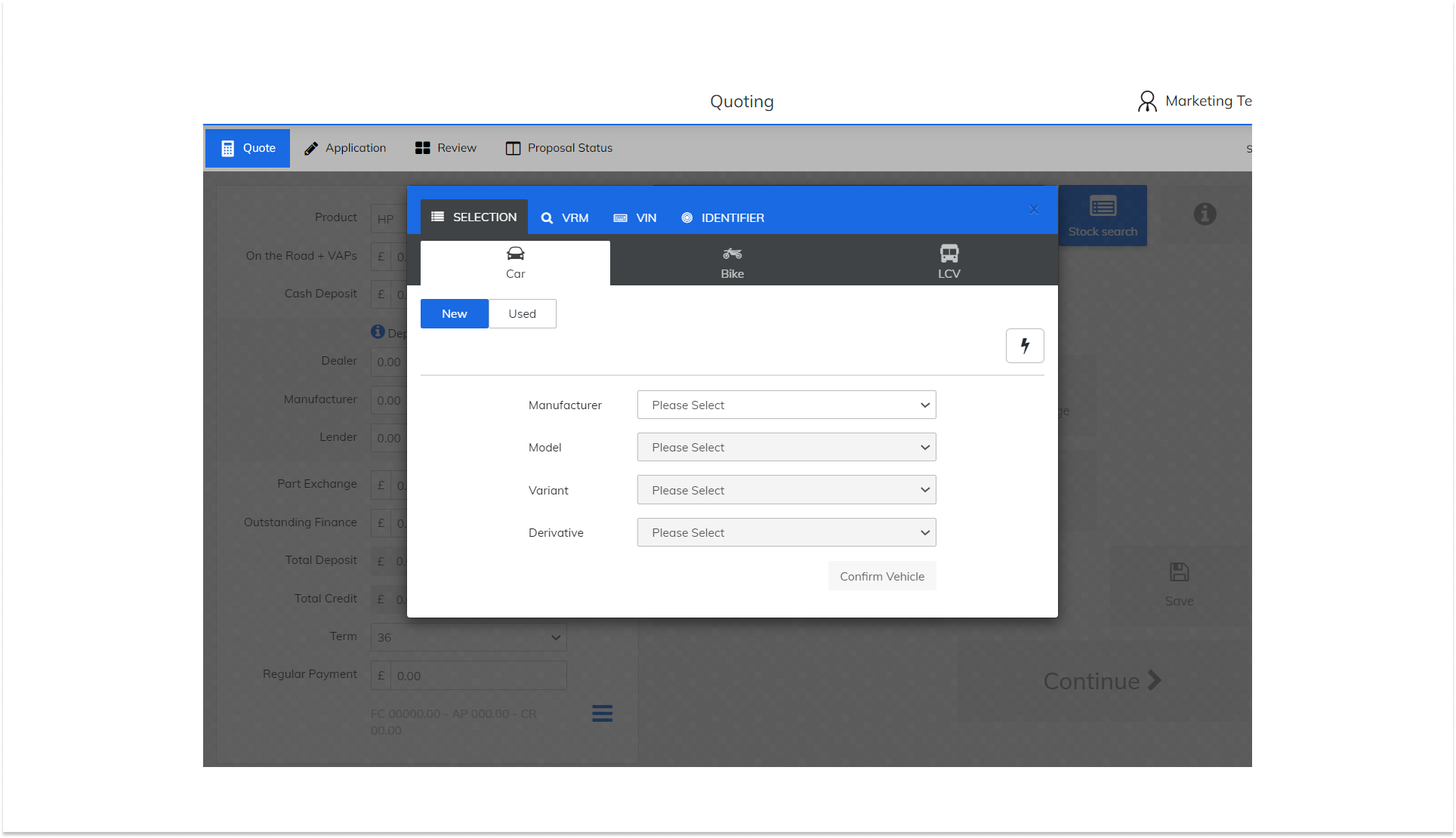 4) Now, on the left-hand side of the page, enter your customer's choice of finance and other information concerning vehicle payment.
For example, select your customer's finance choice by clicking on the arrowhead within the 'Product' box.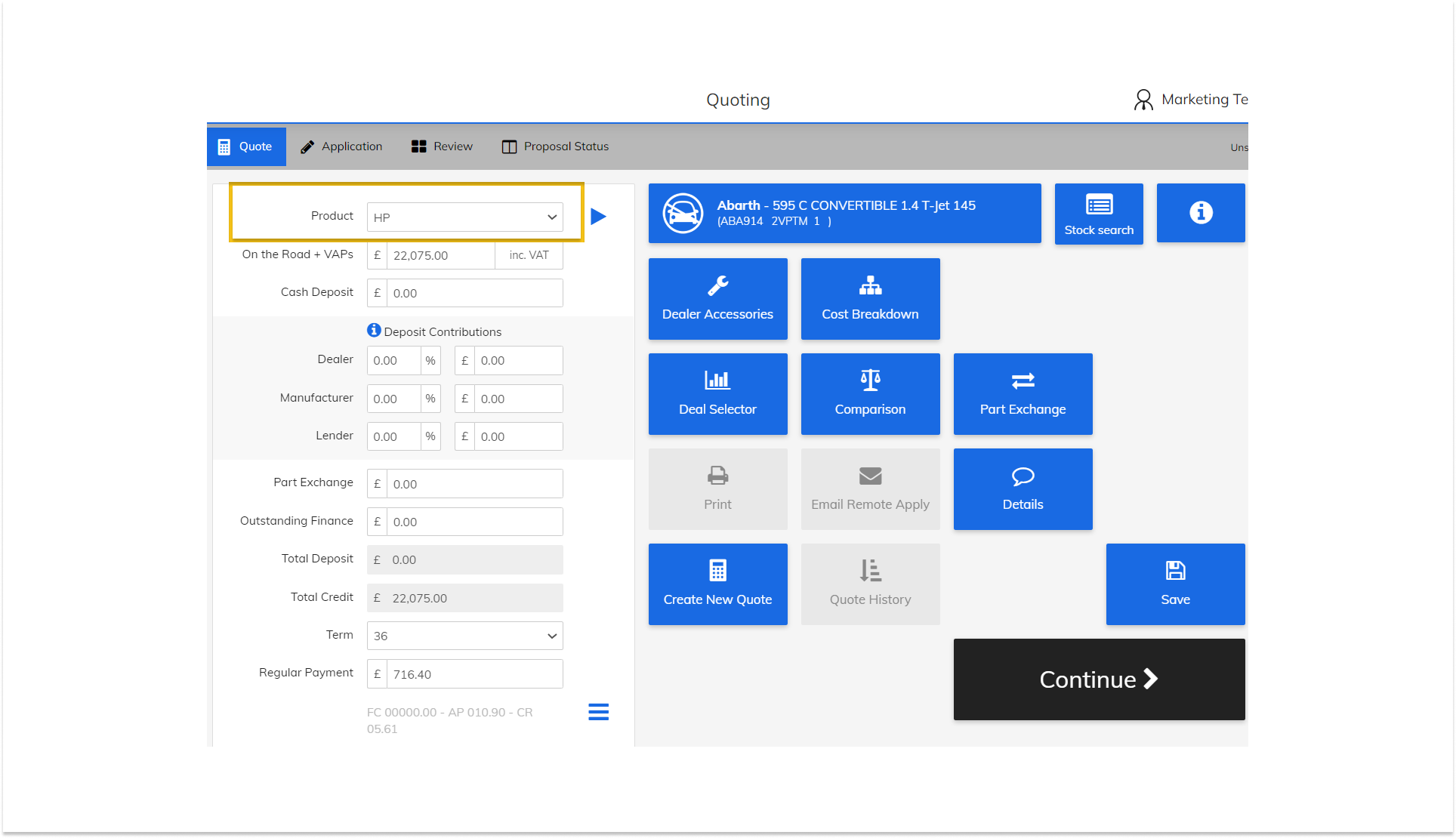 5) Continue down the form, entering details such as the 'On the Road + VAPs' information, 'Cash Deposit', 'term' et cetera. 
6) If your customer wishes to proceed immediately to the Finance Application, click the 'Continue' button. Click here to learn about the Finance Application.
However, if they wish to pause the process, click on the 'Save' button. This saved quote becomes a lead. Click here to learn about Leads.
Important: When you edit the form, you must click the calculator icon to update calculations (see image below). It ensures calculations are updated.
For example, if you've changed the dealer deposit contribution from 1.2% to 5%, click on the calculator icon to ensure the correct calculations occur.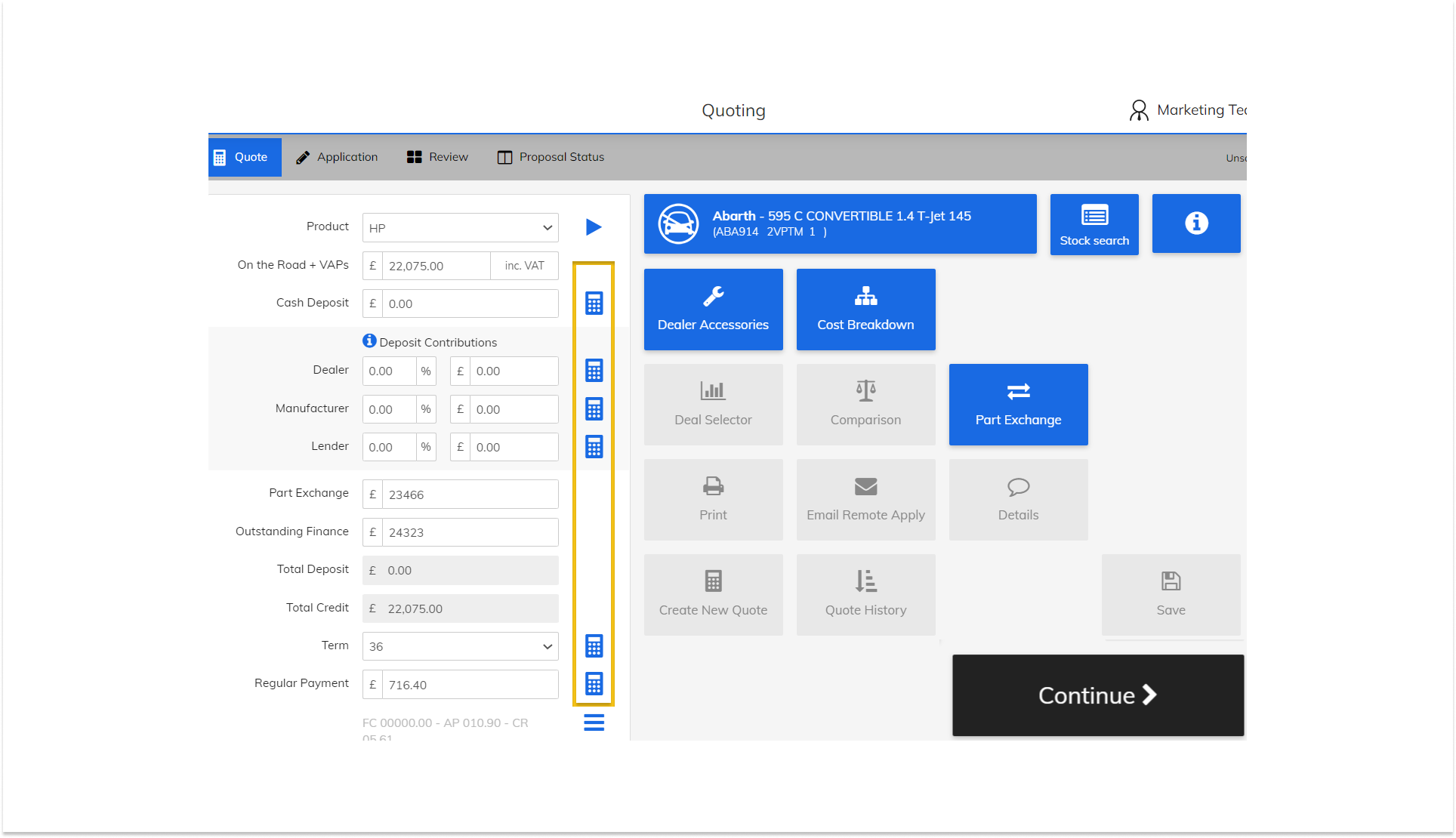 The Vehicle Section
If you began your quote from the vehicle section, your chosen vehicle automatically appears on the 'Quoting' page.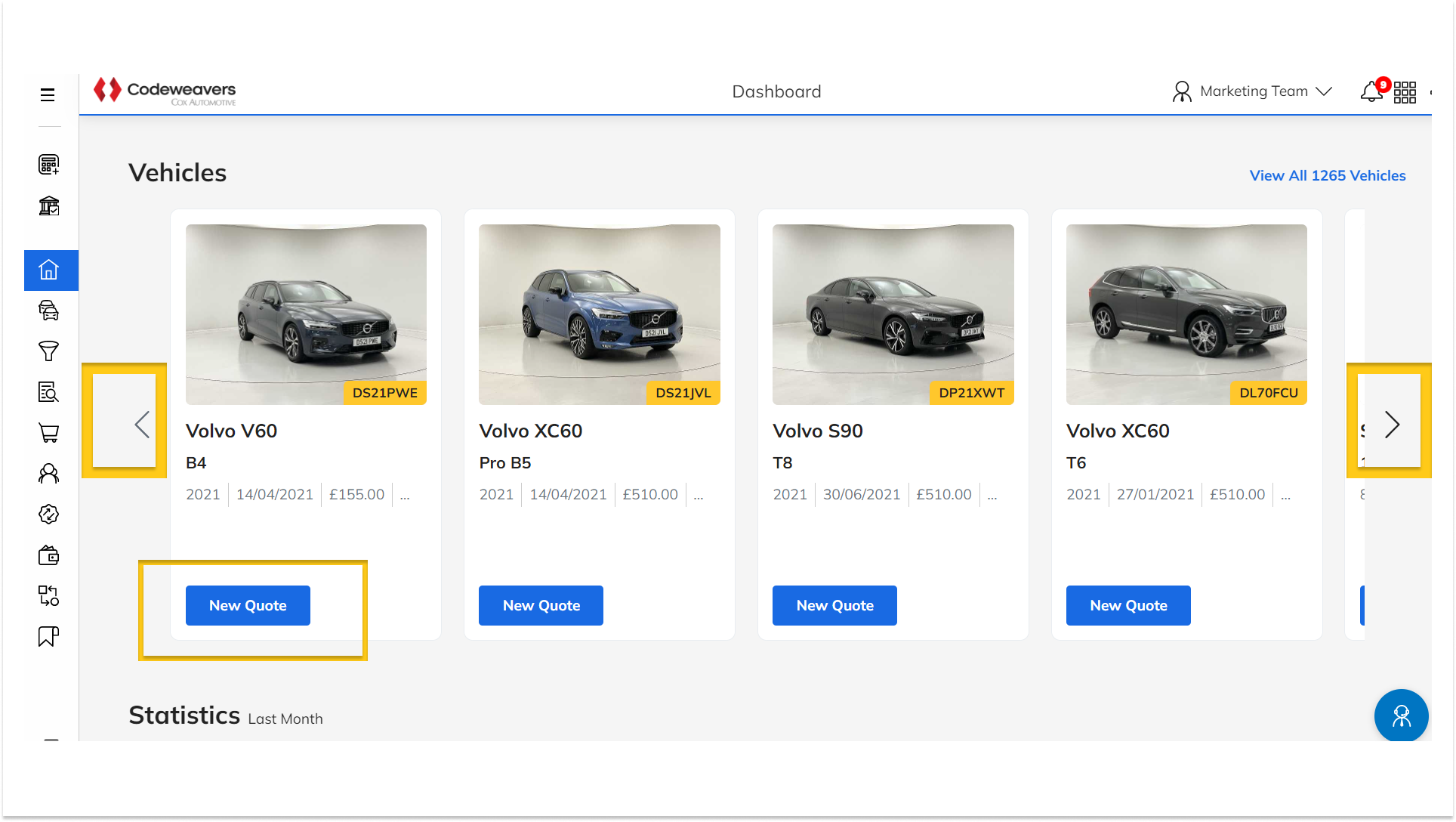 This process goes as follows: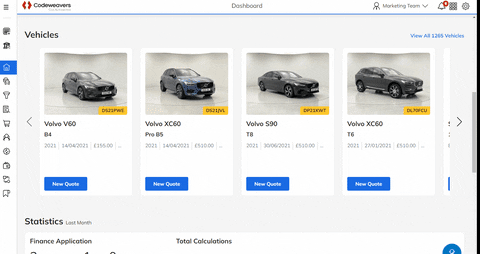 As your vehicle has already been selected, you can go straight to the left-hand side of the page to select the finance product and payment terms.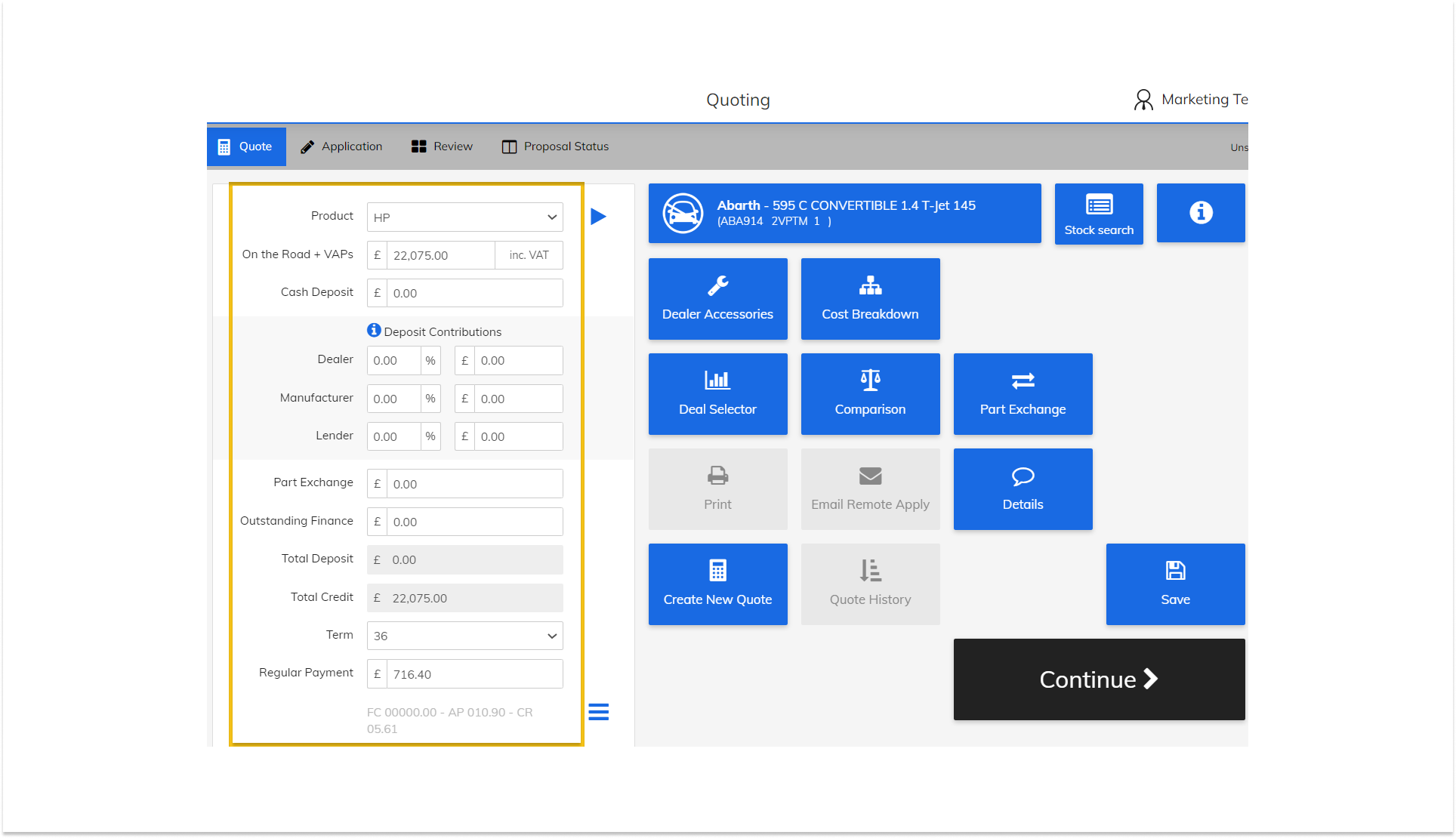 Up next, 11. Proposals.