The navigation panel makes exploring Showroom easier.
Stationed to the left of Showroom, it can be minimized (when you need space) and maximized (if you need a refresher on what the icons mean).
The panel shows what is available in your Showroom, for example, leads, payments etc.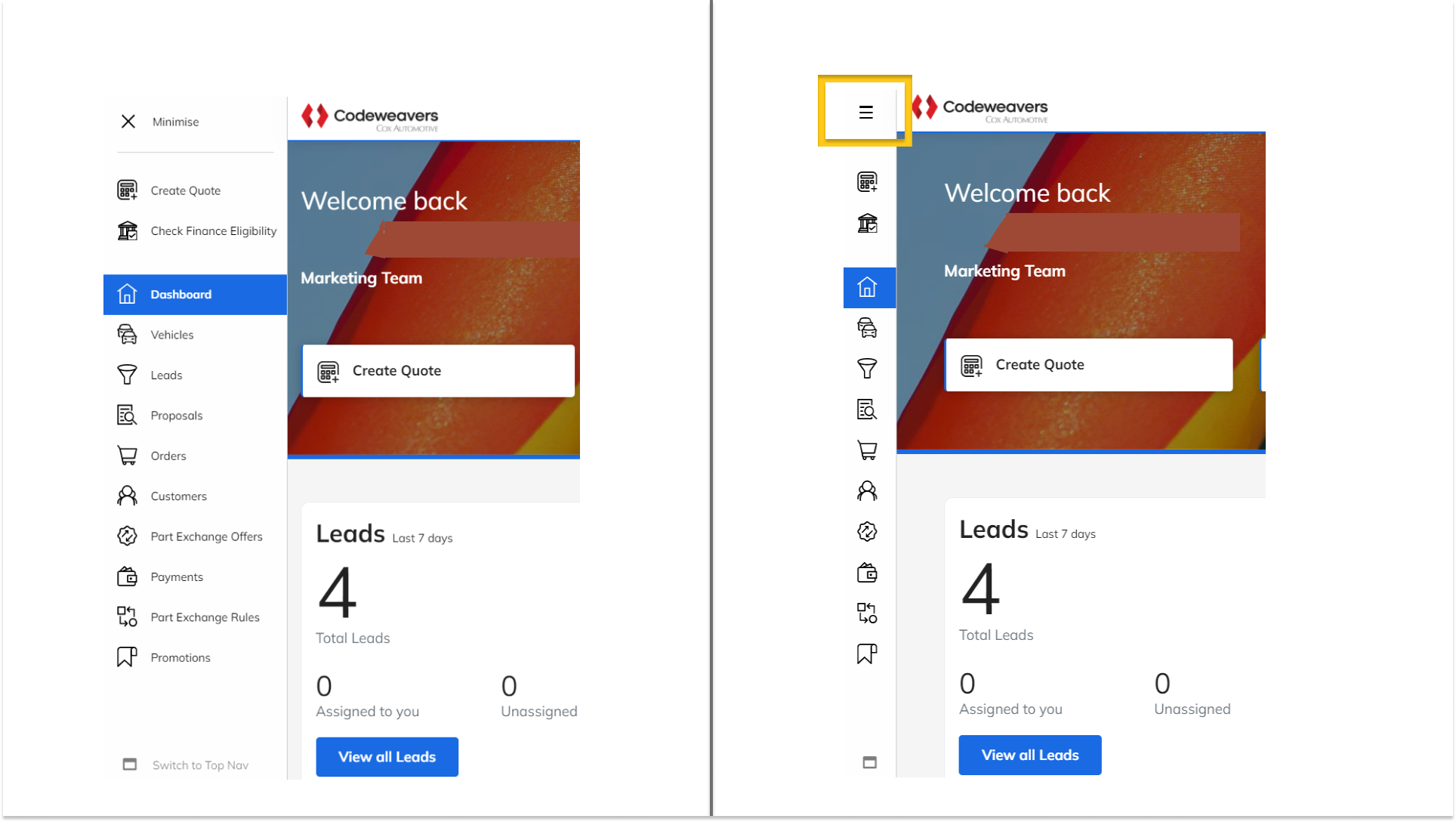 Disclaimer: depending on your organization setup, some icons/features may not be included in your Showroom.
Up next, 6. App Switching.