We'll discuss two types of notifications: platform updates and leads/proposals updates. 
The Notification Box: For Platform Updates 
A great feature of Showroom is that you are informed when updates are made. At the top right-hand of the welcome banner, you'll notice a box; that's where updates to the platform are announced.
You can view past updates by clicking on 'See previous updates'.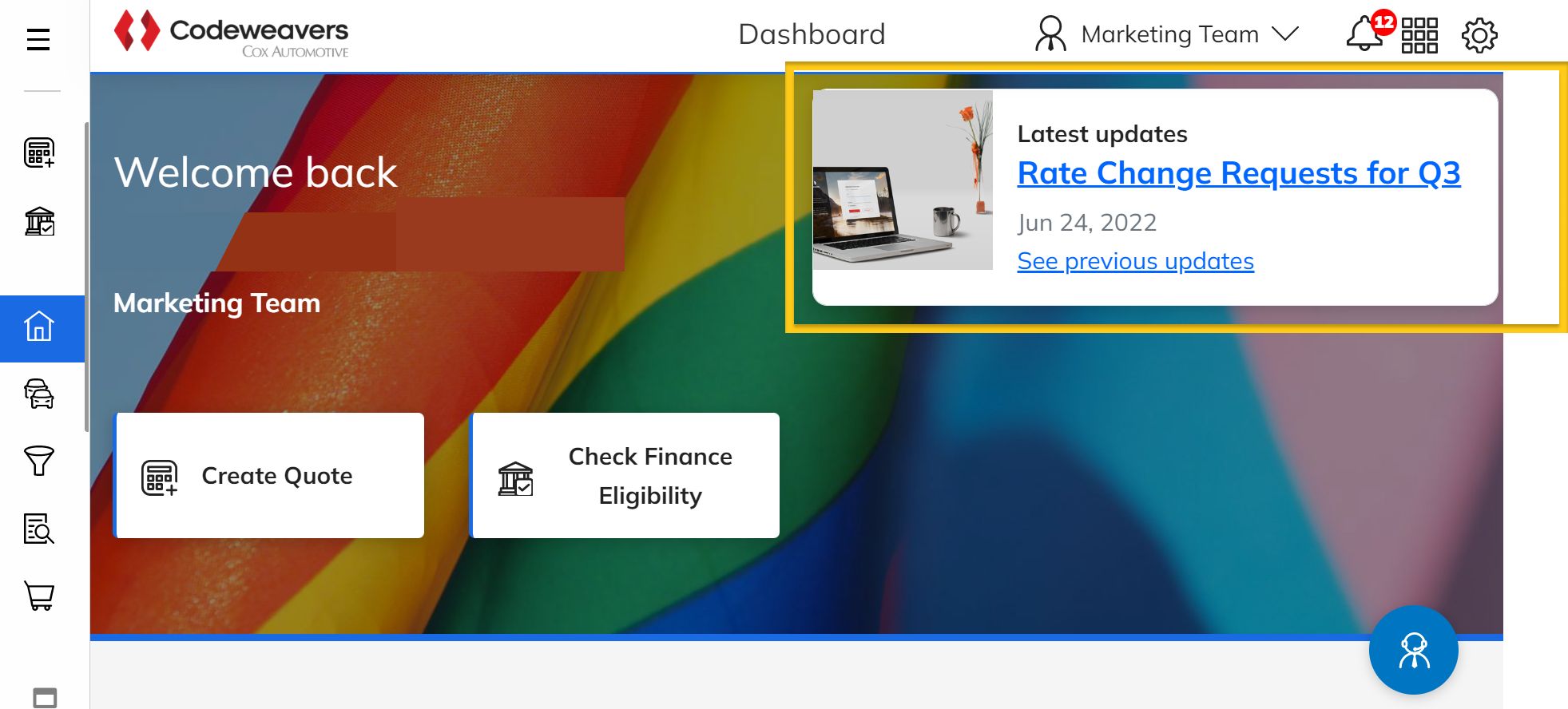 Bell Icon: For Updates on Leads and Proposals
The bell icon provides updates on leads and proposals (as opposed to platform/system updates). Click on the 'dismiss' button to clear them off the list.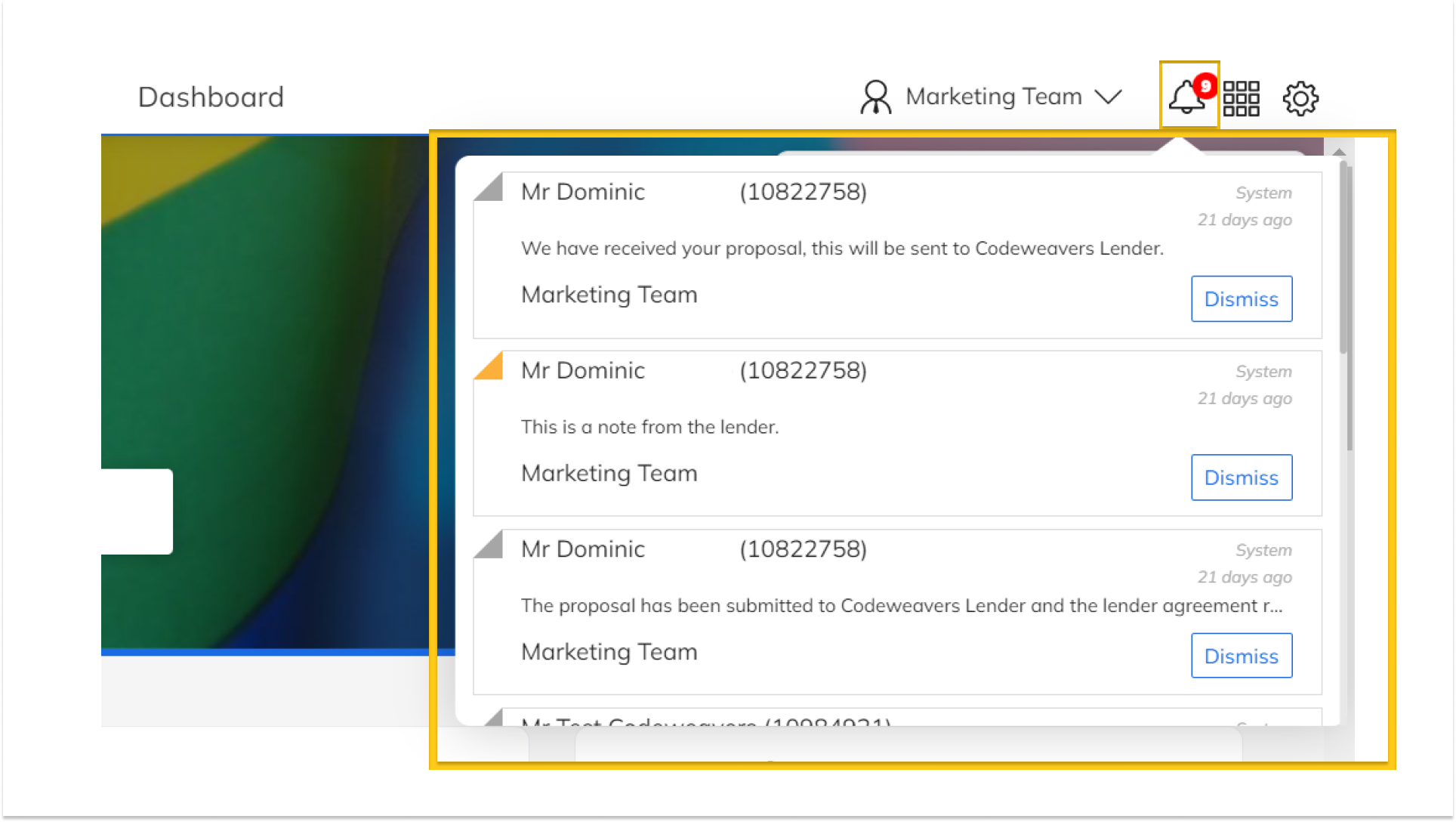 Next up, 8. Leads.