Switching between applications is straightforward- you don't need to log out to switch to a different app.
To switch to another application within the Codeweavers system, click on the app switcher (the icon to the left of the cog) and select the application you'd like from the dropdown menu.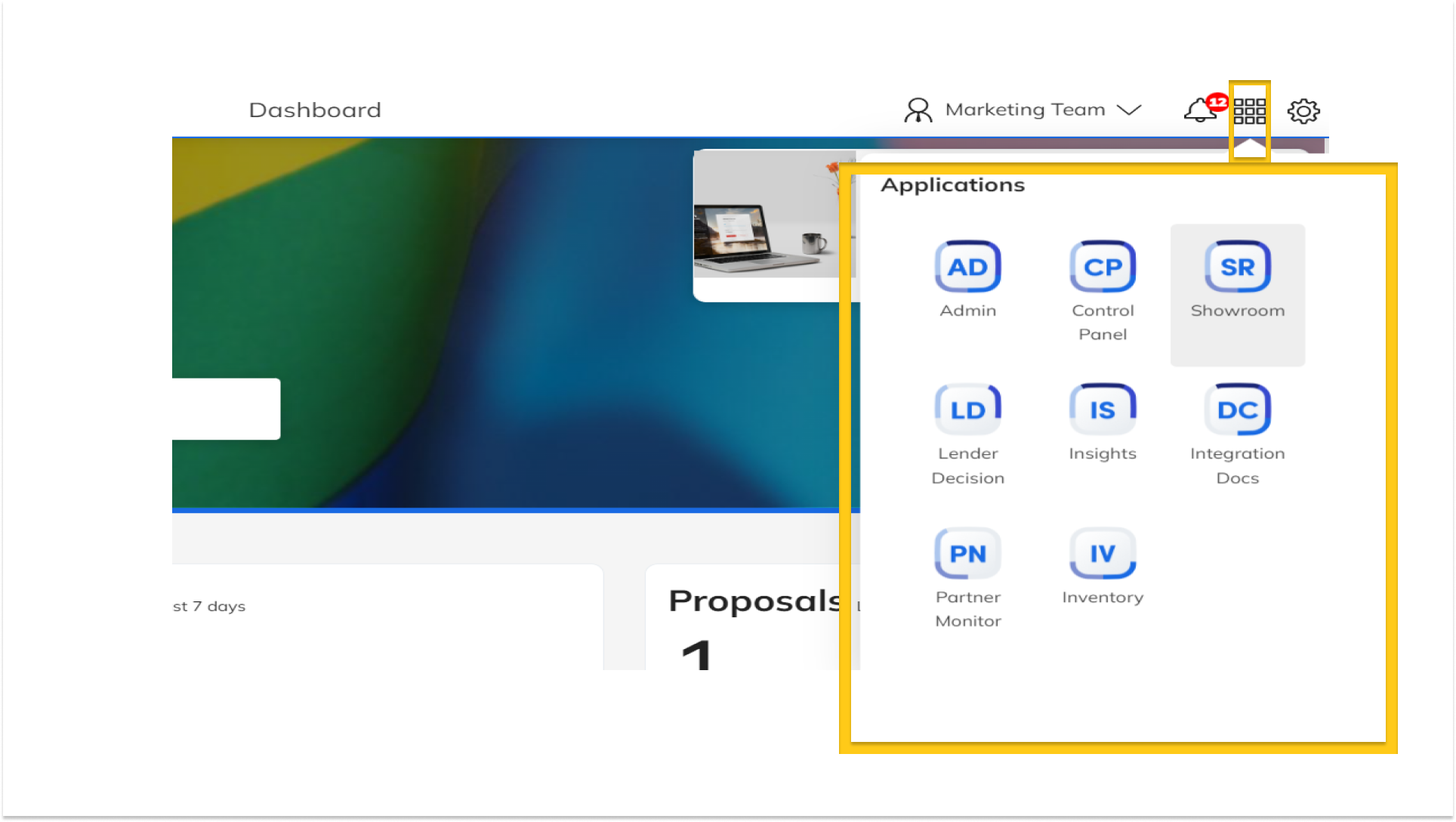 Next up, 7. Notifications in Showroom.