Purchasing a vehicle via cash is similar to reserving a vehicle-except at Checkout, customers click on the 'Buy online' button rather than 'reserve'.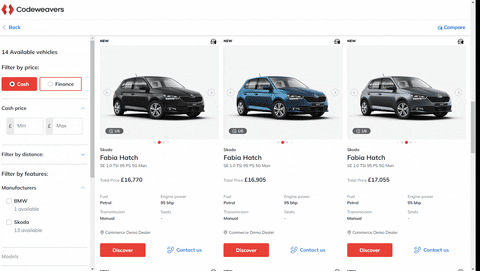 It's good to note that at this stage, customers can still switch their payment method. Here's how they'd do it;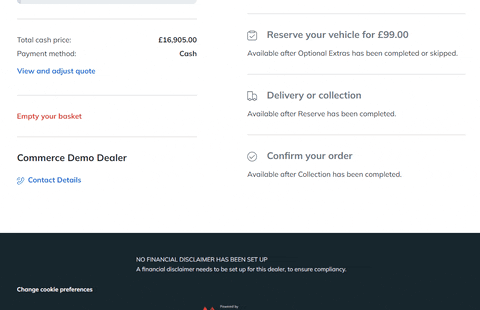 Cash Payment Part Exchange Journey
Please note: These steps are configurable. The following is a Codeweavers example.
Step 1: Enter Vehicle Registration
Customers enter their vehicle registration on the part exchange card.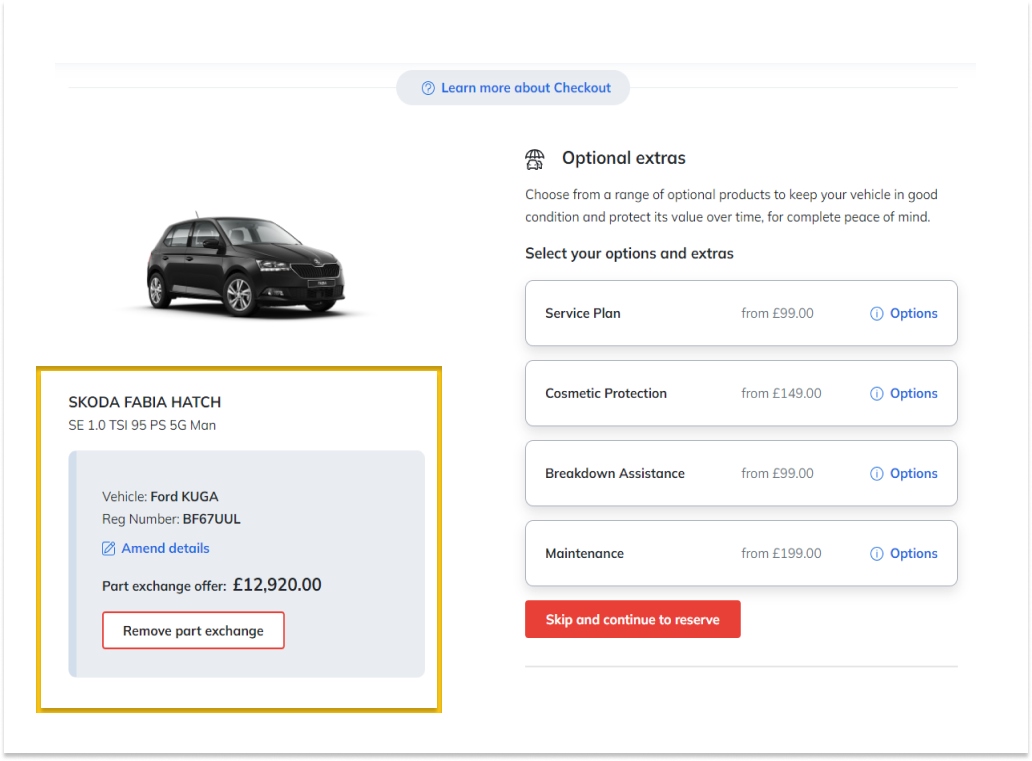 Step 2: Does the Vehicle Details Match?
They click 'Yes, that's my vehicle' if the details  match the vehicle they wish to part exchange. If not, they click on the link to re-enter the registration.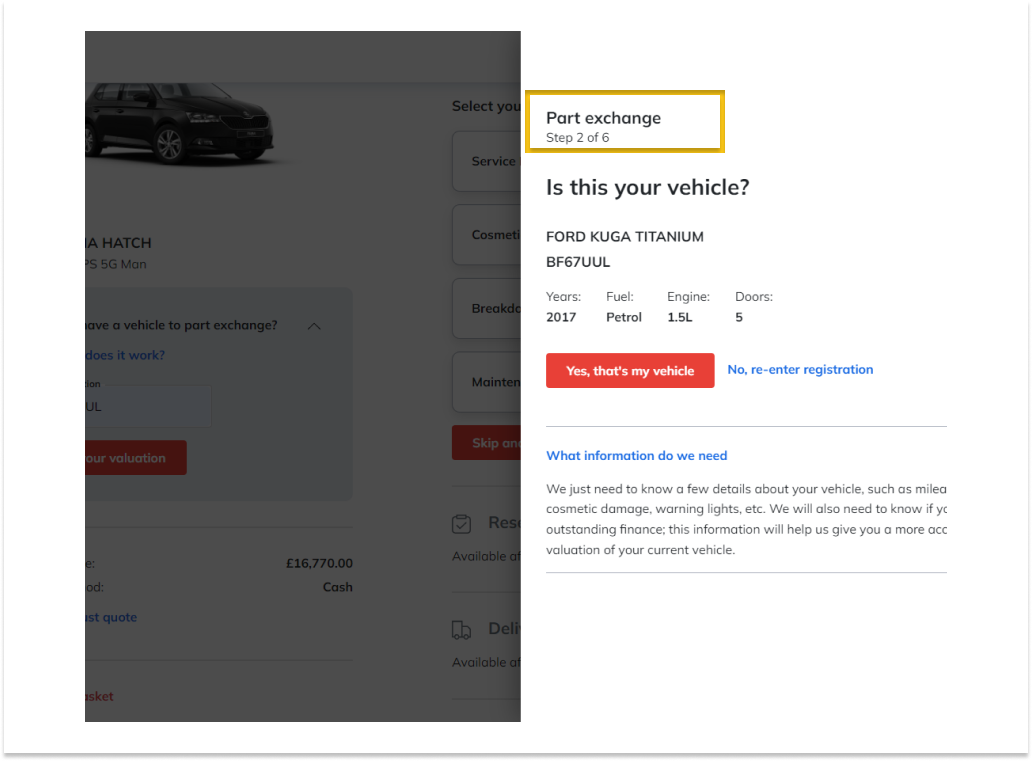 Step 3: Tell Us About Your Vehicle
Customers enter a few details about their vehicle for a more accurate valuation.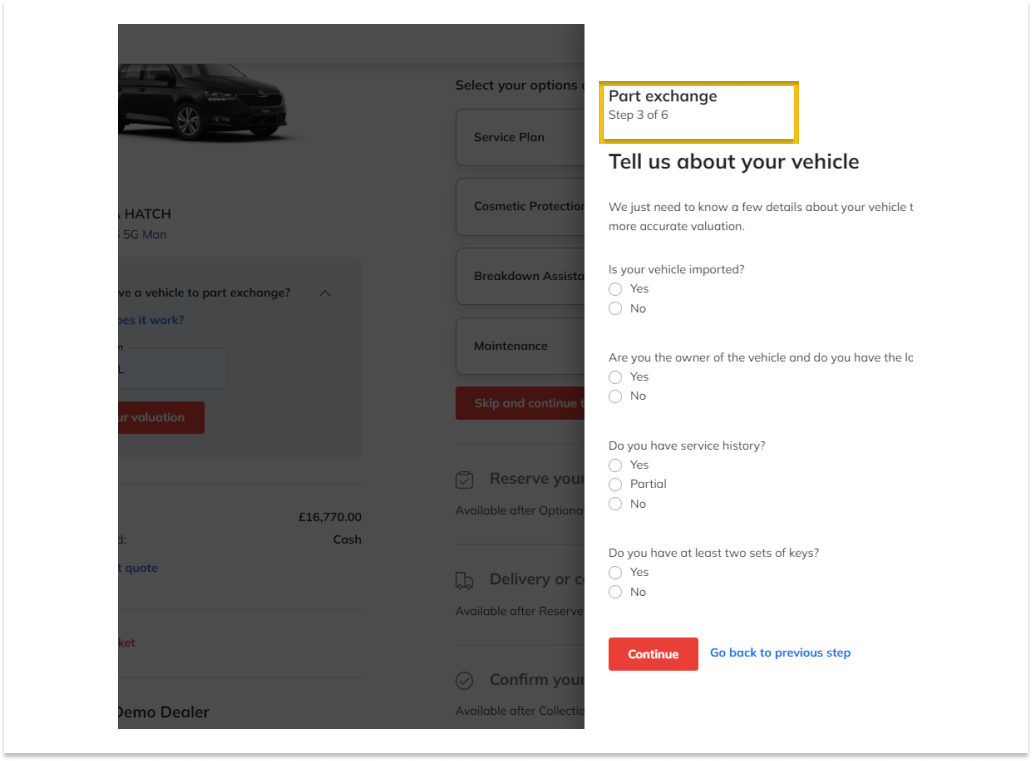 Step 4: What's the Condition of Your Vehicle?
Customers enter details about the condition of their vehicle, such as the mileage.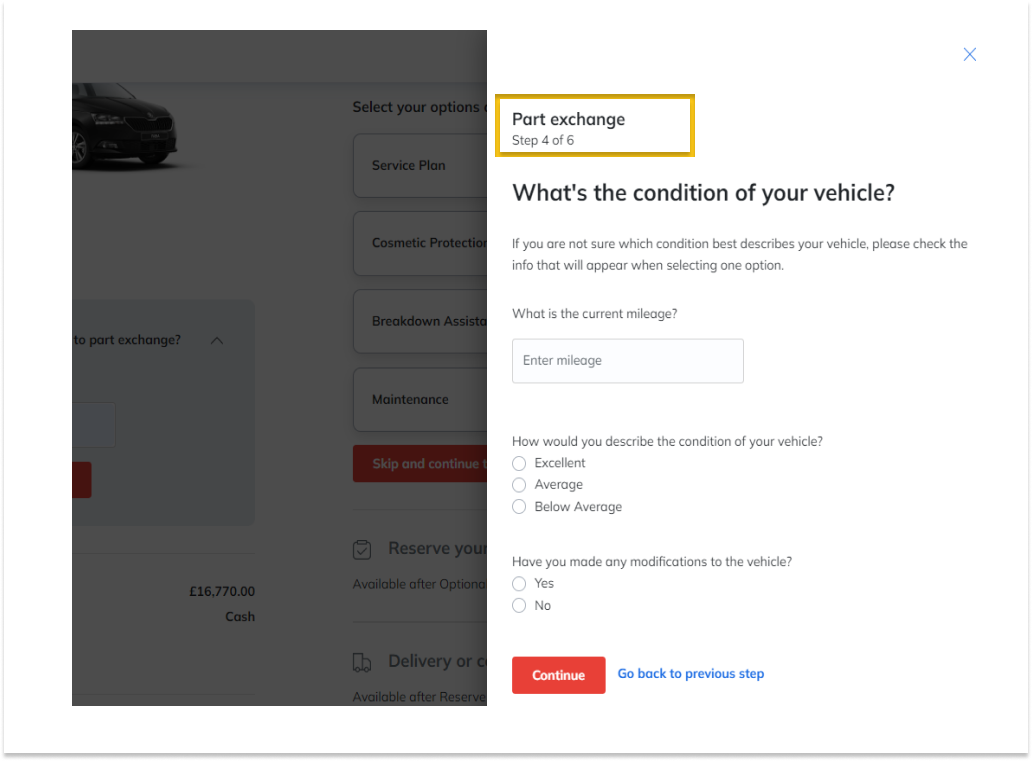 Step 5: Any Outstanding Finance?
Customers select yes or no to having outstanding finance.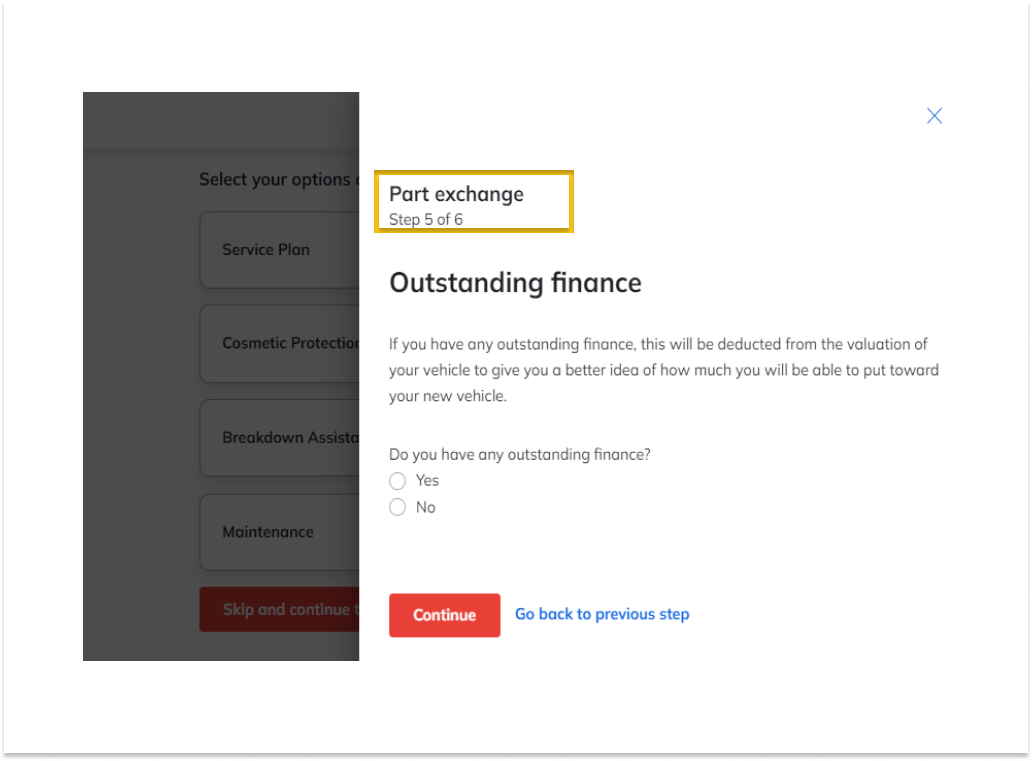 Step 6: Your Part Exchange Valuation
A part exchange valuation is given. They can choose to add this to their deal or click on 'Maybe later'.
Next up, 5. Cash Payment Without Part Exchange.