This article focuses on customers' final steps at Checkout when buying with cash.
To begin with, they must read and agree to the terms and conditions.
This triggers the personal information and card details form; after it is filled, consumers submit it by clicking on the 'Pay and reserve' button.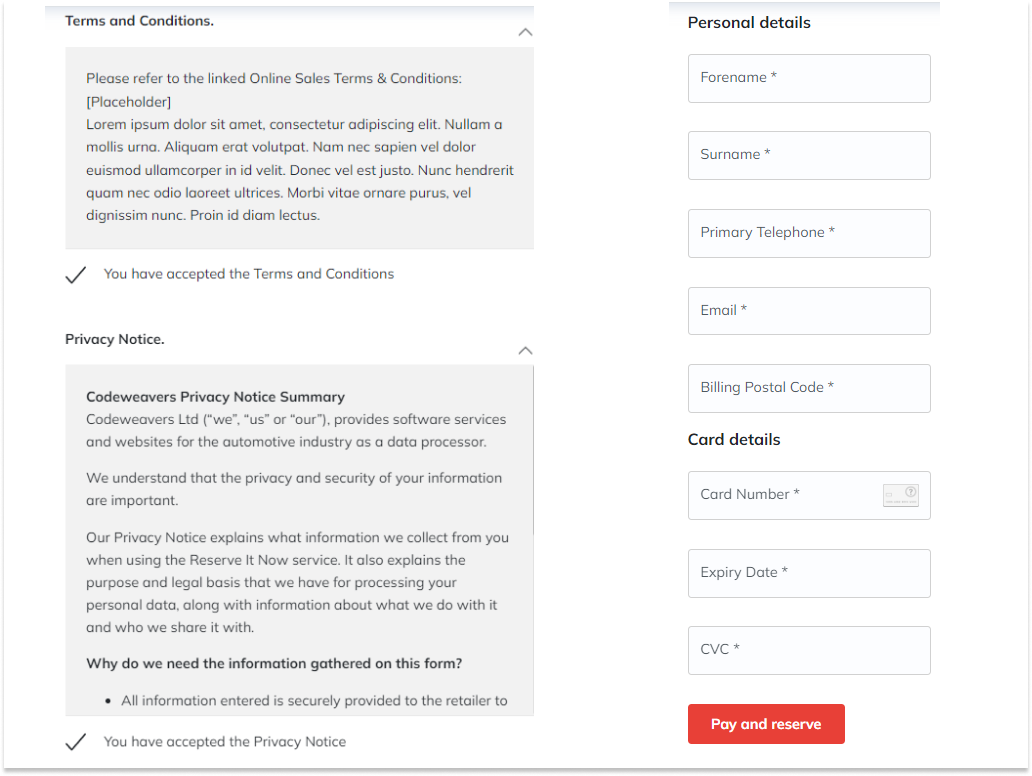 The screen now shows a summary of the action that has taken place and also has a refund link.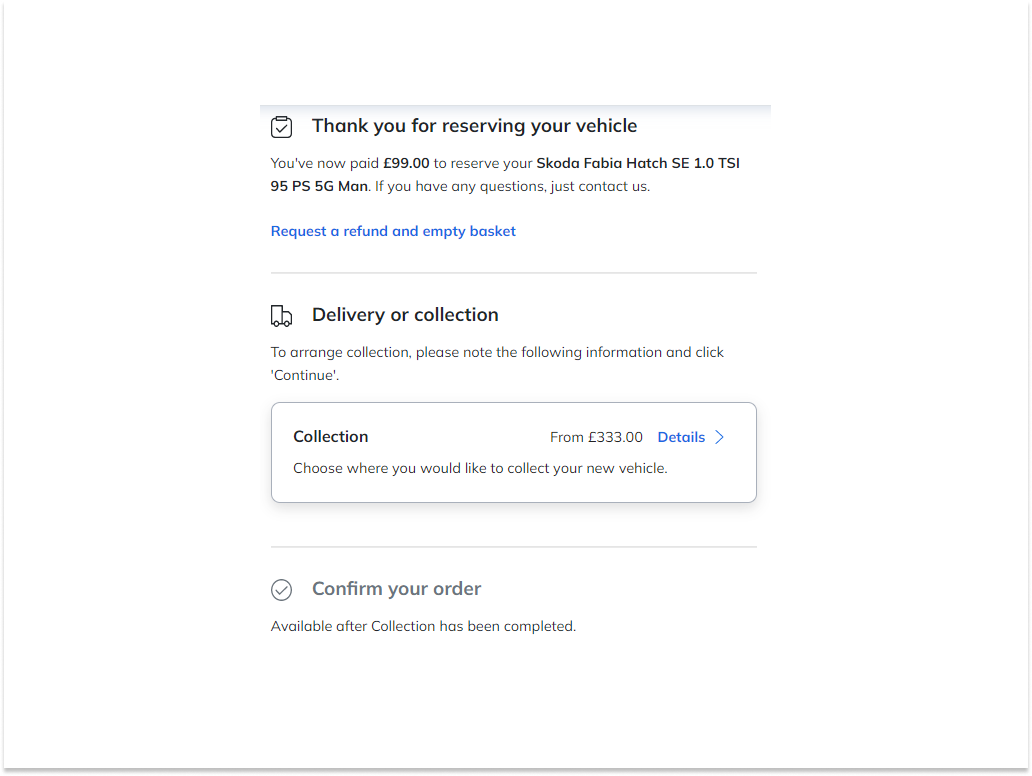 Customers now need to choose how they would like to receive their vehicle. This depends on your settings, of course. Perhaps, you would prefer certain vehicles to be collection only; these settings are configurable.
Here's an example of what a collection could look like;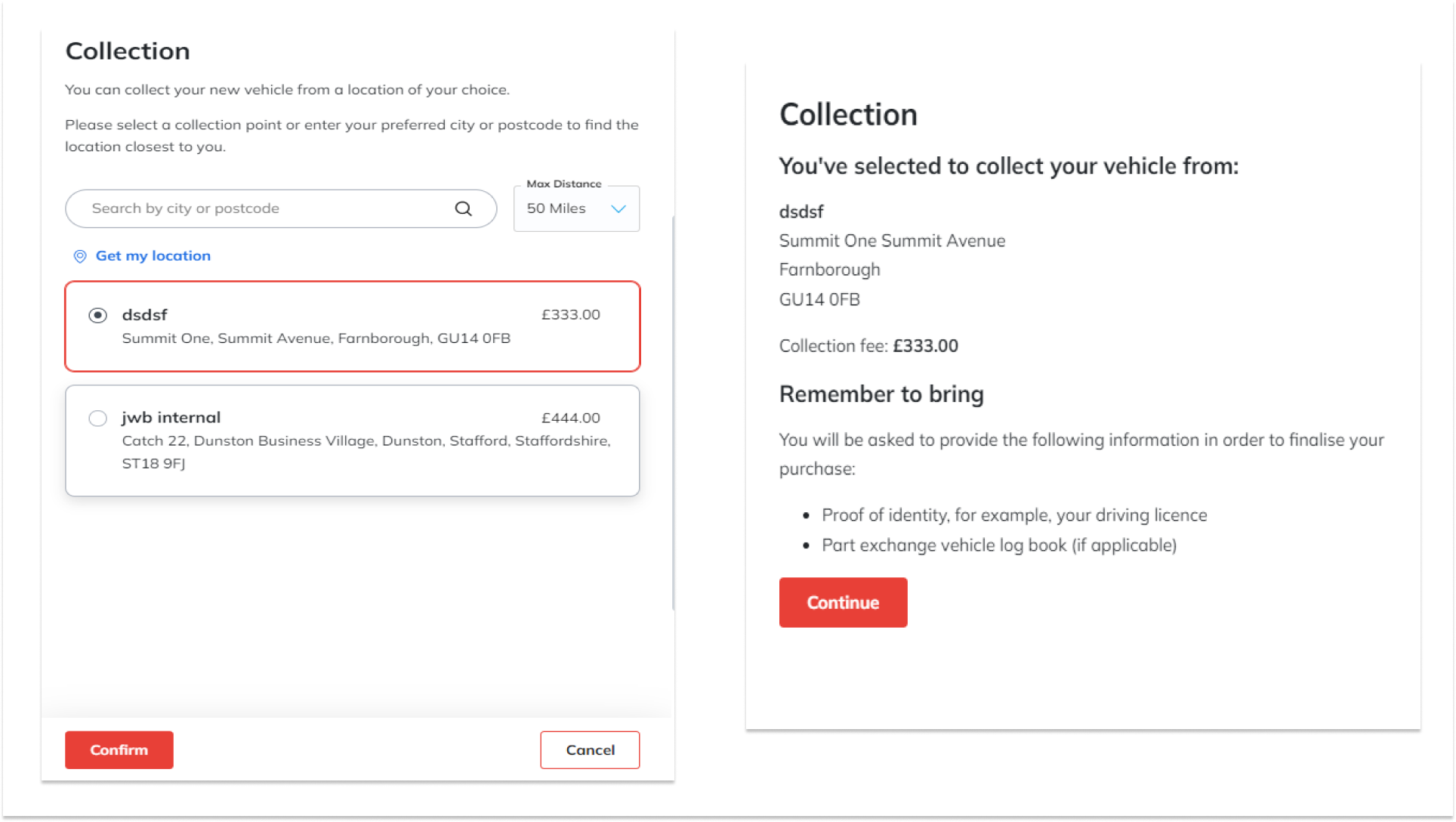 Finally, customers click on the 'Place your order' button, which completes the customer's journey.