The Overview page now has an invoicing card.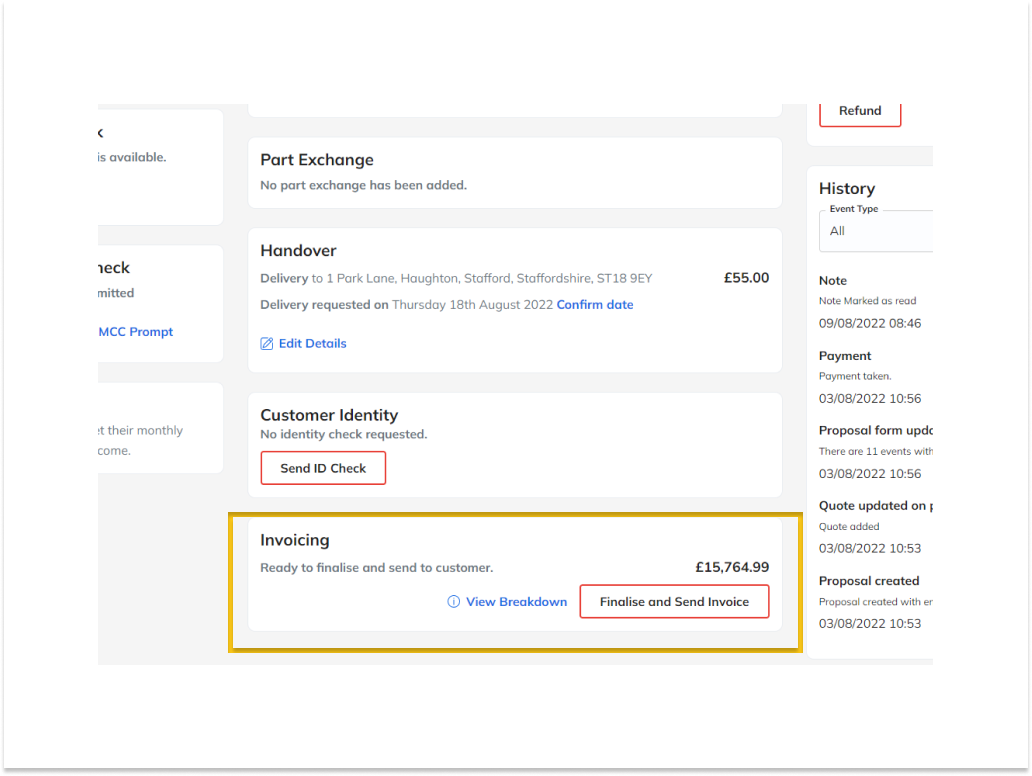 On this card, you can view all the items that have gone into the invoice to get to the final invoice balance. To do this, click on the 'View Breakdown' link.
To minimise the list, click on 'Hide Breakdown'.
If you've verified the information is correct, you can click on 'Finalise and Send Invoice'.