Amending an invoice before it is sent out is straightforward.
On the Overview page, you can make amendments to the;
Vehicle;
Quote;
Optional extras;
Part exchange;
Handover.
Once the changes have been made, the amended balance and line items should be visible on the invoice card.
You can amend this on the Optional Extras card by clicking on 'Edit Extras'. This takes you to the Quoting page, where you can make these changes. When you return to the Overview page, the amendment should be visible on the invoicing card.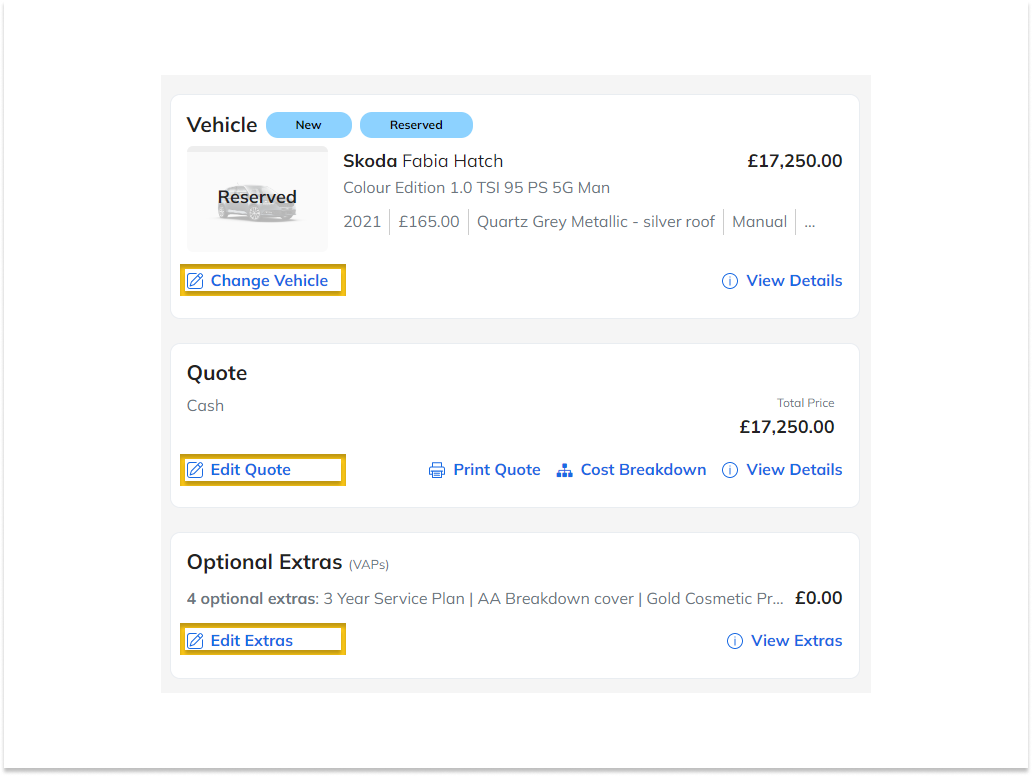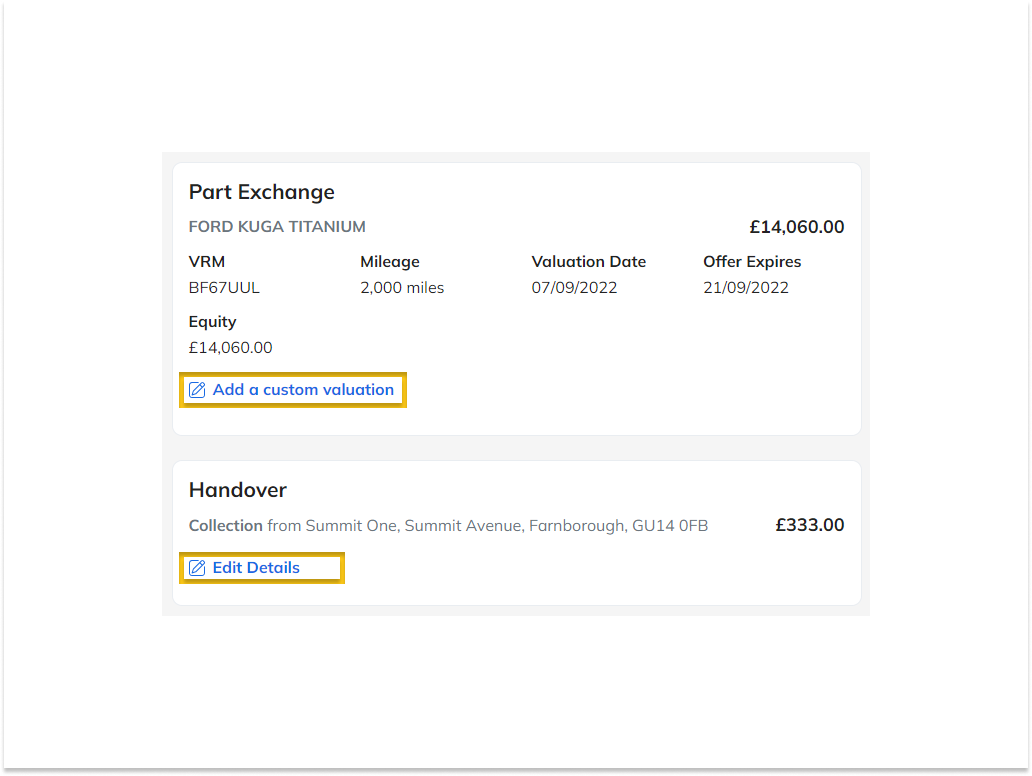 For example, if a customer wants to change the vehicle collection point.
You would click on 'Edit Details' on the Handover card; this brings up the Collection card. Now, click on 'Edit Collection Point' to bring up the side panel where you can change the collection location.